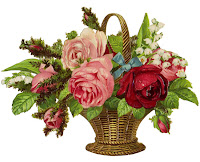 Outside my window…
Is it really summer? The forecast was finally promising a warm, sunny day today, but it's already 3:30 and we're still waiting…
Oh! And speaking about outside, I am so mad at the deer! Yesterday we discovered our very first Pea Pod in the garden. I went out there this morning, to take a picture, and found that someone had a yummy dinner last night – eating the pod, along with all the tops to the rest of our Sweet Peas – through the fence! I guess we need to build a fence around the fence? Or maybe just build some trellises and plant them away from the fence… next year. This is a learning experience… At least that is what I keep reminding myself!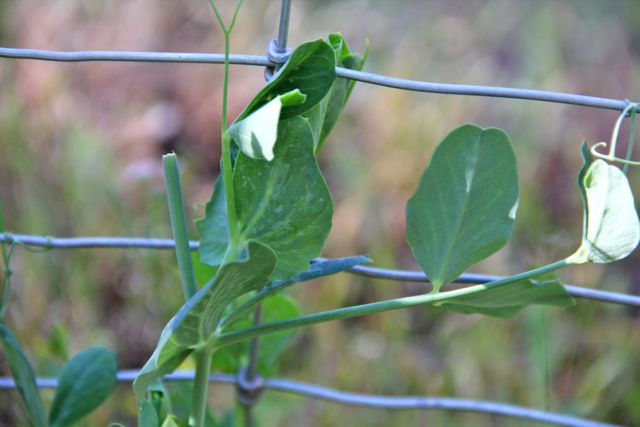 I am thankful…
that the deer will not be able to get to the tomato plants! I am really looking forward to some homegrown tomatoes this summer!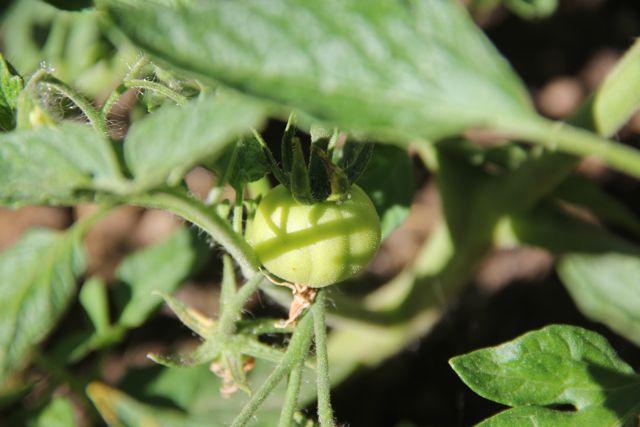 I am thinking…
about whether or not to host another Online Curriculum Sale Blog Hop. Is anyone interested in participating again this year, and when would be the best time?
Learning all the time…
Look what we found hanging out (and hardly noticeable) on our burgundy colored front door this morning, when Hubby was heading to work. He was huge and thankfully he stayed outside and didn't fly down the hallway, when the door opened!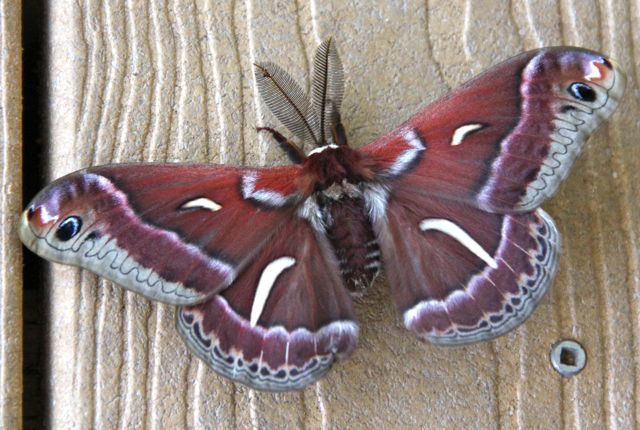 Before he flew off, and while he was resting on the deck, I snapped this picture for the kids to try and identify. We are pretty sure that he is a Hyalophora euryalus (Ceanothus silkmoth), maybe?
Living the Liturgical Year at Home…
I'm really enjoying ordinary time this year! I was ready for a break from all the daily readings and weekly parties during the Easter season. Looking at the calendar though, the feast of St. Anthony is coming up in a couple days and I might try to make a special treat for the kids. They really loved the "Multitude of Fish" Cupcakes we made last year for our Saintly Summer Fun in honor of St. Anthony. And I'm sure I'll print out the St. Anthony Outdoor Scavenger Hunt too! I'm also thinking about trying to pack a special treat for the Solemnity Feast of the Sacred Heart on Friday to share at camp. I'm just not sure what… Maybe Barbara's cupcakes?
From the kitchen…
lots of fresh berries, veggies and lean proteins. Oh, and a very tempting bag of s'more supplies that is for our upcoming camping trip!
I am creating…
End-of-Year Folders, new Summer Bingo Cards, and a Summer Bucket List!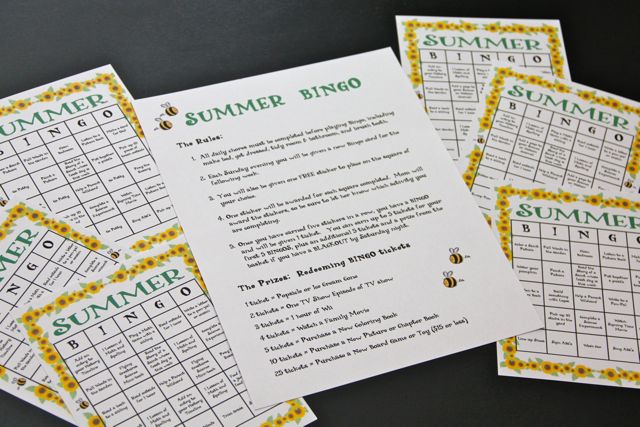 I am working on…
packing for this year's Catholic Family Camp. I'd say we've made pretty good progress so far!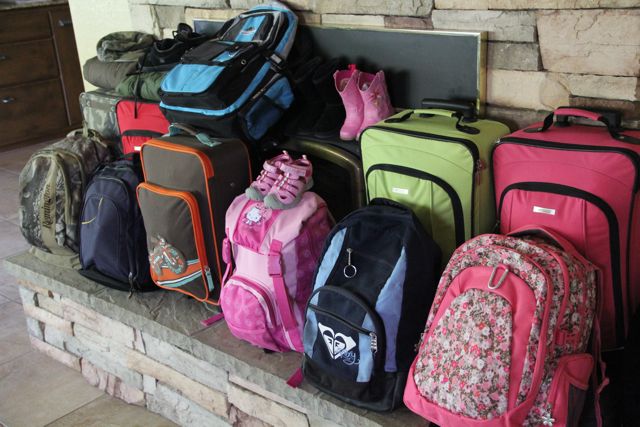 I am going…
to be listening to the But, but, but… WHAT about GRAMMAR?? webinar this evening, hosted by The Institute for Excellence in Writing.
I am hoping…
that after listening to the webinar I'll finally be able to just place my order already! We've already pretty much decided that we will be using the IEW curriculum for most (if not all) of our Language Arts next year. I just wasn't impressed with the later levels of Writing With Ease and First Language Lessons that we used this past year, and apparently the boys agree… Spelling (The Phonetic Zoo from IEW) on the other hand made the "favorite subject" list – for the first time ever – and it really is awesome! I just wish it wasn't all so expensive, or that I didn't want to order practically the whole catalog…
I am reading…
I haven't had much time for reading lately, but I have been looking through a beautiful new Catholic Planner, based on the traditional calendar, which I was sent to review. I'm hoping to share more about it soon!
I am praying…
for patience and perseverance.
Pondering these words…
from St.Therese of Lisieux:
"The goal of all our undertakings should not be so much a task perfectly completed as the accomplishment of the will of God
."
I am listening…
to the country station on Pandora playing in the kitchen, the sound of the washing machine in the laundry room, the baby's swing swaying back and forth, and Chiquita reading a picture book to Snuggles and Rose on the porch so she can earn another sticker for this week's Summer Bingo card! I love summertime!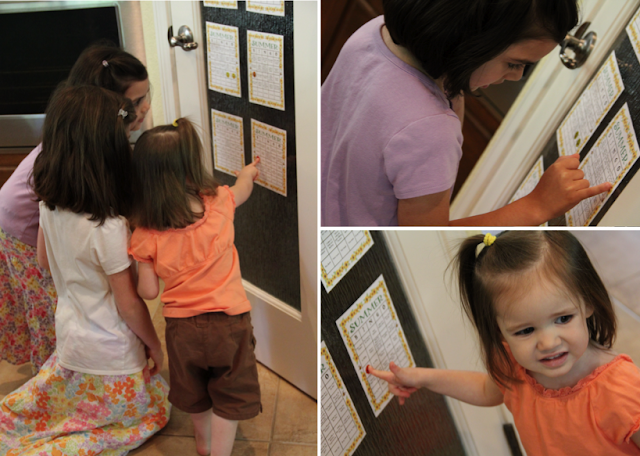 Around the house…
I worked on sorting through the big girls clothing this past weekend, packing up all the size 6 clothes that are now too small for Chiquita and passing down the size 7's and some of the 8's from Twinkle Toes. No wonder they were having such a hard time finding outfits and cleaning their room, with clothes ranging from size 6-10 jammed in their few drawers. It feels so nice to have that done!
One of my favorite things…
seeing the scale go down as I try and lose all this post-partum pregnancy weight, and moving gemstones from one jar to the other! (I've seen this idea all over online.) Each little gem represents a 1/2 pound that I have lost, and the gold ones are for every five pounds. Yes, I still have a long ways to go, but I've already lost 14 1/2 pounds since the end of April! It's a start!!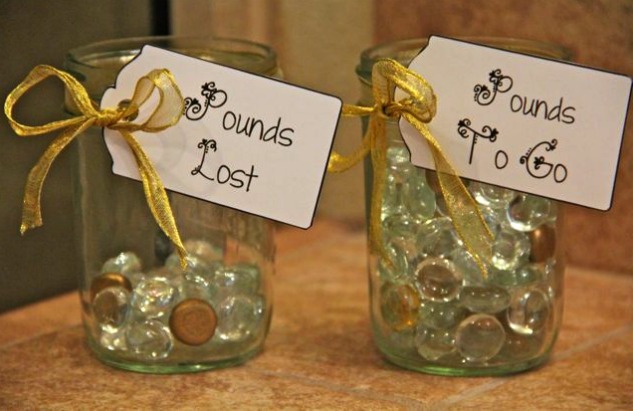 A few plans for the week…
Try and find the time to walk on the treadmill, or outside, each day
Visit the Library
Try and respond to some more emails – I'm behind again!
Drop off Donations at St. Vincent de Paul's
Celebrate the Feast of St. Anthony on June 13th
Start planning Snuggles birthday which is next week, already!
Attend Catholic Family Camp – a local camp with a wonderful priest and brother from the Father's of Mercy!
Celebrate the Solemnity of the Sacred Heart
Celebrate Father's Day
A little peek at my day…