Outside my window…
the weather has been gorgeous! It's been a perfect week for the kids to be spending at the golf course for this year's golf camp. The camp is from 9-12 each morning, then they are welcome to golf 9 holes with a chaperone.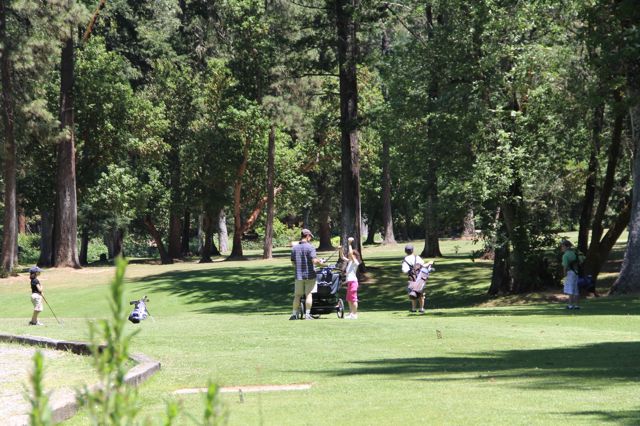 I am thankful…
Hubby is using some of his annual leave and has all week off work! He has been heading to the golf course each afternoon to chaperone the kids. Today he actually golfed with them! It has been so nice for them to spend some extra time with their Dad.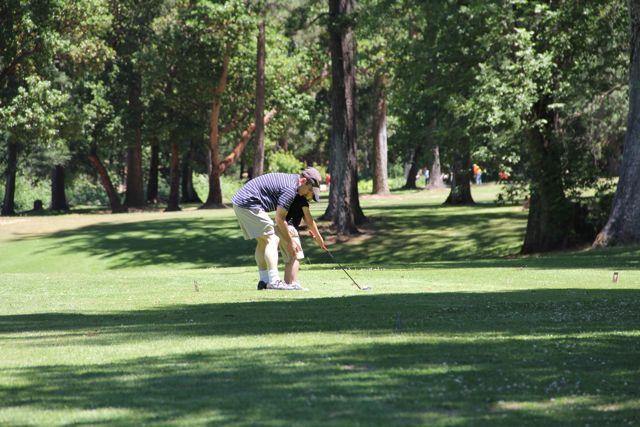 I am thinking…
about my last two posts. Even though I completely agree with my Hubby (and our children will stick to wearing these shirts at home, or around friends, if at all) I didn't mean to offend anyone. You must understand that where we live tie-dye is a political and pagan spiritual statement. My second "jab at hippies" was just an attempt to lighten the mood… Who knew that sharing Hubby's little joke/tease would result in so many comments and opinions!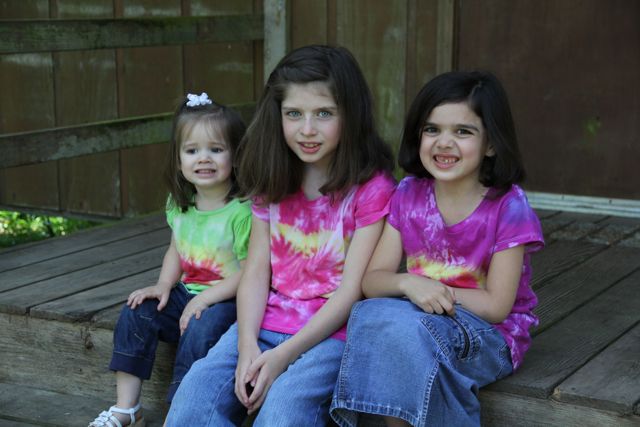 Oh, and yes, we did intend to add the Catholic Symbolism of a cross and a crown of thorns for the Sacred Heart (and/or roses for the Immaculate Heart) to the shirts… We just ran out of time. Maybe we will get back to them, maybe not.
Learning all the time…
We are headed outside for lots of learning/activities this summer. First the kids have two full weeks of golf camp, followed immediately by two weeks of swimming lessons! They are also continuing Math and Spelling lessons each day, in addition (hopefully) to finishing up our science course from this past year. I've been including squares for Math, Spelling, and Science on their Summer Bingo cards which is the best way to make sure they get checked off the list each week.
Living the Liturgical Year at Home…
Despite a serious lack of sleep, our Catholic Family Camp was just wonderful as usual. In addition to all the fun that goes along with camping – cabins, swimming in the creek, bonfires, etc – we were blessed with Daily Mass, Rosary, Divine Mercy Chaplet, Conferences, Benediction, Confession, and so much more!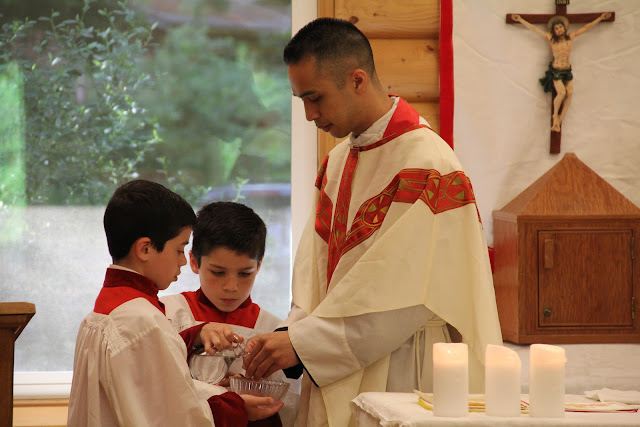 From the kitchen…
A delicious chocolate cake just waiting to be decorated for Snuggles 5th birthday tomorrow! He requested a "Cars/Race" theme. I sure hope it turns out… Wish me luck!
I am creating…
a few fun foods for the birthday boy.
I am working on…
laundry… lots and lots of laundry.
I am going…
to try and keep it simple tomorrow. I'm not good at simple! 😉
I am hoping…
that Snuggles passes the hearing test next month. He didn't pass it yesterday at his well-child check-up and we are going to re-test when I take the baby in again next month. The doctor did see a little fluid behind his ears, and he has been fighting a little cold.
I am reading…
I haven't been reading much lately, but we have been watching a few movies. Last night Hubby and I watched Love's Everlasting Courage, tonight it's going to be Act of Valor. If you have any suggestions/new favorites, I'd love to hear them in the comments!
I am praying…
for patience, perseverance, and peace. The baby still isn't sleeping much (I'm pretty sure he is teething) but thank you all so much for your prayers and encouragement!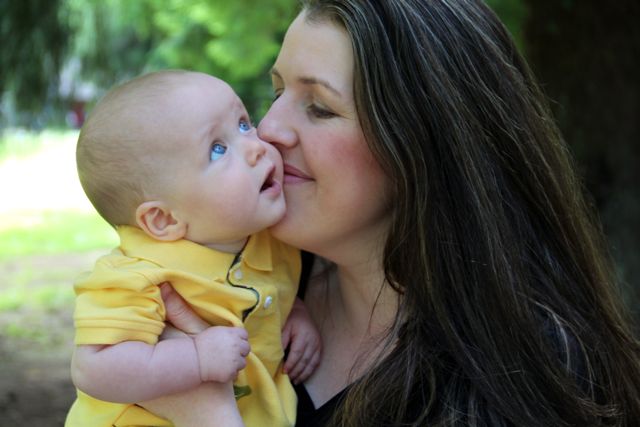 Pondering these words…
from St. Teresa of Avila:
"Let nothing disturb thee; Let nothing dismay thee; All thing pass; God never changes. Patience attains all that it strives for. He who has God finds he lacks nothing: God alone suffices."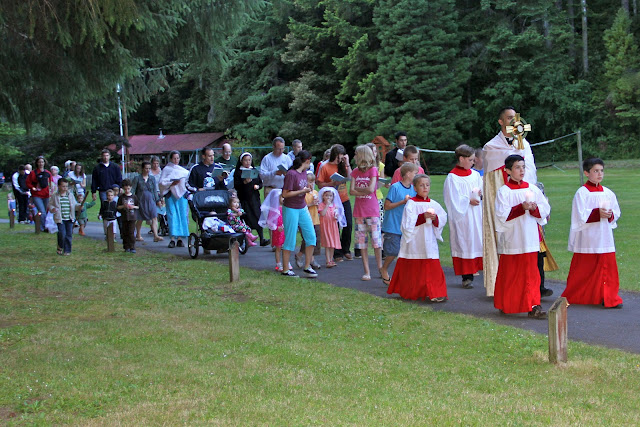 I am listening…
to a couple CD's I was given at camp: To Hell and Back: Divine Love and the Cross and My Brother, The Pope.
Around the house…
empty suitcases, sleeping bags, and piles of laundry. Traveling, even for just a few days, is tons of work with a family this size!
One of my favorite things…
family pictures, even if it is impossible, with this many kids, to get everyone to look at the camera at the same time! This one was taken on Father's Day, following Sunday Mass at camp.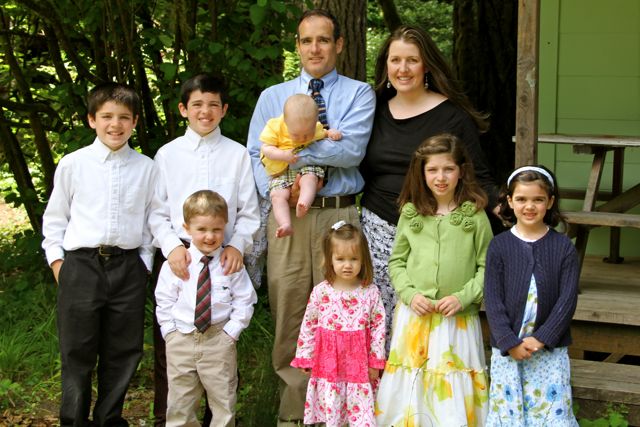 A few plans for the week…
Unpack and tackle the mountain of laundry
Golf Camp everyday for the four oldest
Sign up for Summer Reading at the Library
Well-chid check up for Snuggles
Grocery Shopping
Bake and Decorate a Birthday Cake
Celebrate Snuggles 5th Birthday
Golf Tournament on Friday
A little peek at my (yester)day…