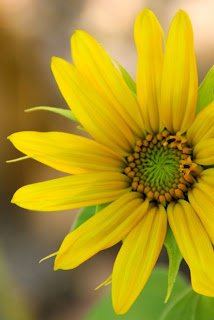 Outside my window…
it has been chilly, though not as cool as it was over at the coast this past Sunday, with a high of 55. We were very glad we had checked the forecast and wore sweaters. Here in the valley it has been around 80 during the day and dropping to the 40s at night. It's definitely starting to feel like autumn.
I am thinking…
about my kid's teeth. I took the four oldest in for Orthodontic evaluations last week and both Captain and Twinkle Toes are in need of braces now. Twinkle Toes is the most urgent, and if she has braces, in two phases – beginning right now for a year and then again in a few years – we should be able make room for the teeth that have nowhere to come in, and avoid pulling permanent teeth and oral surgery in the long run. We then found out, yesterday morning when I took them to the Dentist for Cleanings and Exams, that they both need quite a bit of Dental Work before the braces go (Captain needs four fillings to correct defects in four of his molars, and Twinkle Toes needs quite a few sealants.) They also had the impressions made at the Orthodontist yesterday morning. If everything falls into place, their braces are scheduled to go on next Wednesday!
I am thankful…
that the Dentist and Orthodontist are both willing to work with us and allow us to make small interest free payments each month, with larger payments at tax time. Still, we are really nervous about the cost. It isn't exactly in our budget… I'm also thankful that the only cavities that were found, happened to be on Rascal's last couple baby teeth, and those should be falling out sometime this year!
Learning all the time…
Yep… It is definitely time for our family to seriously consider any options we might have for Dental Insurance.
Celebrating the liturgical year…
today is the feast of the Martyrdom of St. John the Baptist. We don't usually do much to celebrate this feast in our home, since we have a birthday tomorrow, but we will read a short story at dinner time as usual. Still, there are so many cute ideas from some of the other contributors over at Catholic Cuisine… One of these years I really need to try a few of them!
From the kitchen…
Gluten-free Carrot Cake made with Spice Cake Mix. Yum!!!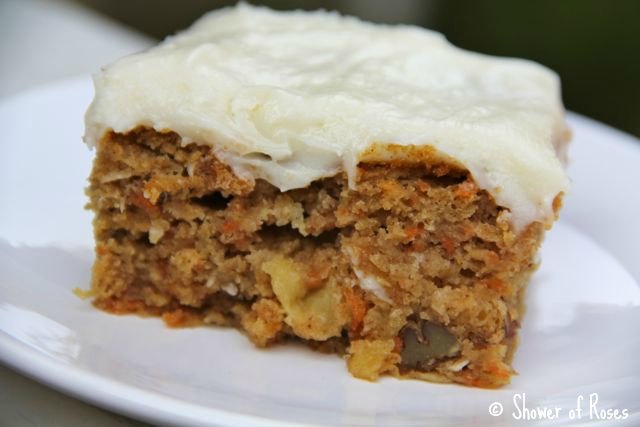 I am creating…
plans for our Little Flower's Mother/Daughter Tea. Since we meet through the summer to complete Wreath IV, we decided to have our tea on September 8th, our Blessed Mother's Birthday!
I am working on…
being creative with our budget and looking for areas we can cut back.
I am going…
to try really hard to limit our trips to town to save on gas. This means that the boys won't be able to play hockey this year, but they are very excited about taking a Lego Robotics class instead, which will be just once a week and only 5 minutes from home.
I am hoping…
that we are able to enjoy our sunflowers for at least a little while before it starts getting too cold. It's taken them all spring and summer to finally bloom.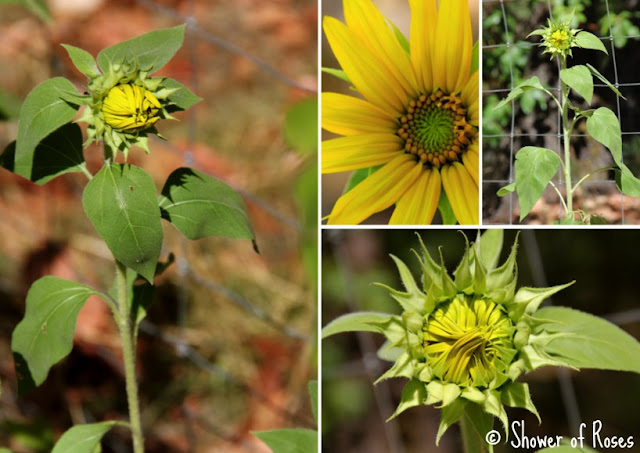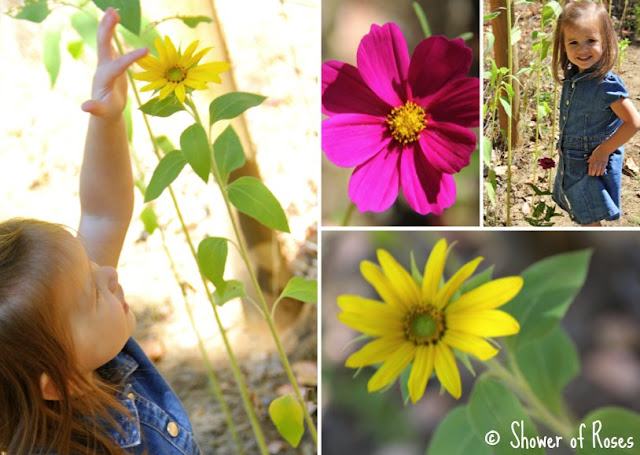 I am reading…
about one of my little brothers! There was quite the article in the paper this past weekend about him, and one of my neighbors dropped it off for us to read. If you'd like to check it out you can do so here: Different Strokes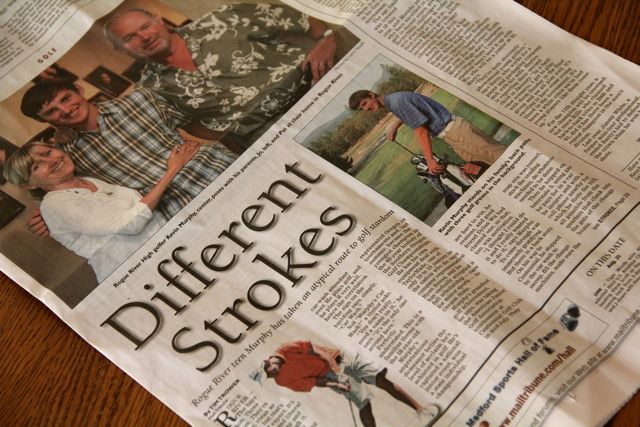 I am praying…
for a special intention.
Pondering these words…
from St. Rose of Lima, whose traditional feast day is tomorrow:
"Without the burden of afflictions it is impossible to reach the height of grace. The gift of grace increases as the struggles increase."
I am listening…
to Liberty Kids. The kids are watching an episode in the living room. We recently cancelled our Netflix subscription, but thankfully we do have the whole collection on DVD.
Around the house…
Bud sure loves to crawl and explore. His latest favorite thing to do is pull books off of the bookshelves. I'm thinking he got the idea from his godsister – that little Cupcake Cutie, who is going to turn one already this weekend!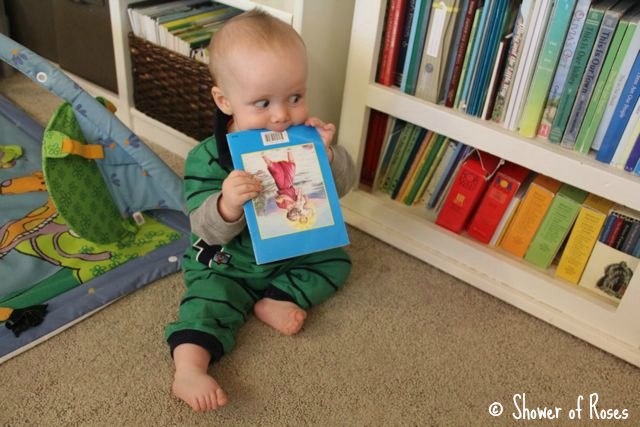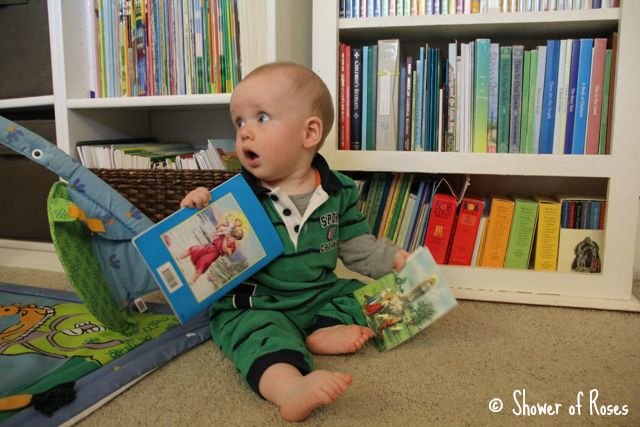 One of my favorite things…
Gymboree's beautiful sweaters for my girls! I'm trying to decide between the
Gem Button Cable Sweater
or the
Butterfly Button Diamond Knit Sweater
to give Twinkle Toes for her birthday.
(They are on sale right now, plus I have an extra 25% off coupon!)
Poor girl, she usually ends up getting mostly "back-to-school" clothes and new books on her birthday each year! Not that she minds… 😉
This week's plans…
Dentist Appointments & Orthodontist Appointments Tuesday Morning
End-of-Summer Ice Cream Social and Park Day Tuesday Afternoon
Mom's Night Out Tuesday Night
Celebrate Twinkle Toes' 9th Birthday on Thursday
Friday morning Mass
Older boys attending a friend Birthday Party Friday night
Saturday Morning Grower's Market
Sunday Mass
Hubby has an extra long weekend for Labor Day!!!
A little peek at my day…