Today the Most Reverend Liam Cary will be ordained a Bishop!
Father Cary is the priest that provided most of our marriage preparation and married Hubby & I back in 1999! I had so wished that we would be on our way to the ordination right now… However, Hubby's work schedule has been overwhelming lately and he ended up needing to work today after all, so we had to cancel our hotel reservations. The trip would have been just too hard for me to make on my own with all the kids, though the idea did cross my mind!
Instead I just put a "Bishop's Cake" in the oven and we will be watching the livestream (also available here at CatholicTV.com at additional times) of the Ordination online, beginning at 1:30pm. Isn't technology amazing!?! After the ordination we will offer a rosary for the new bishop and have our own little reception!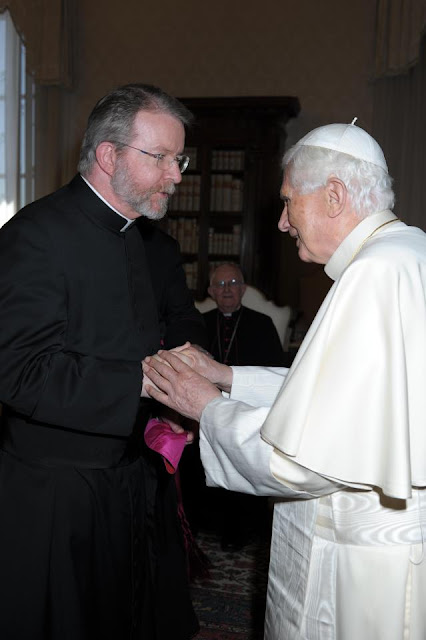 Please say a prayer for the new Bishop of Baker!
O God, who made blessed bishop Ambrose
to be a teacher of Catholic Faith
and an example of apostolic fortitude,
rouse up in your Church men after Your own Heart,
that they may govern her wisely and bravely.