This past Saturday I hosted our annual Little Flowers Girls' Club Mother-Daughter Tea Party following our completion of Wreath IV. I'll admit that, after an extra busy back-to-school week, I was pretty overwhelmed after Mass Friday morning just thinking about everything that still needed to be done, but it all came together beautifully!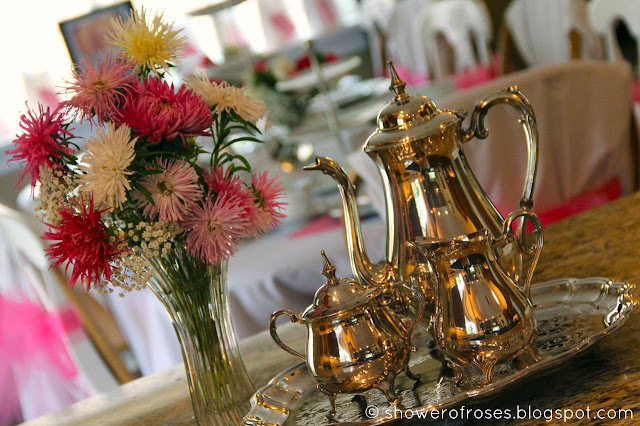 One of my dear friends invited my boys over for the afternoon, so that my husband and I could pick up flowers and all the other last minute things I needed from town. She also loaned me some gloves and a pretty hat to wear, along with her tub of extra hats and gloves for anyone else that wasn't able to find some for the party. Another friend went home and polished her beautiful silver tea set for us to borrow, since I wasn't able to find one at any of the local thrift stores or even the department stores!
Thankfully I had also saved all the decorations from last year's Tea Themed Birthday Party, and I even was able to use that pretty pink Birthday Banner since we scheduled our tea for September 8th, the feast of the Nativity of Mary!
As always, I assigned each of the Little Flowers a menu item to bring for our Three-Course Tea. In between each course I planned games for all the Mothers & Daughters to play, while we gave the servers (a couple of the girls' older sisters) time to refill the tiered platters. I'll post about all of this year's party games later… In the meantime here are some pictures from the Tea!
As much as I am ready for a break, I think I am really going to miss leading Little Flowers this coming year! My girls will be moving on to the Little Women Hospitality Program, though we do plan to continue having an annual Mother-Daughter Tea Party! I need to try and enjoy the break, since it won't be long before our little Rose is ready to learn more about the various Virtues and work her way through the four Wreaths of Little Flowers!