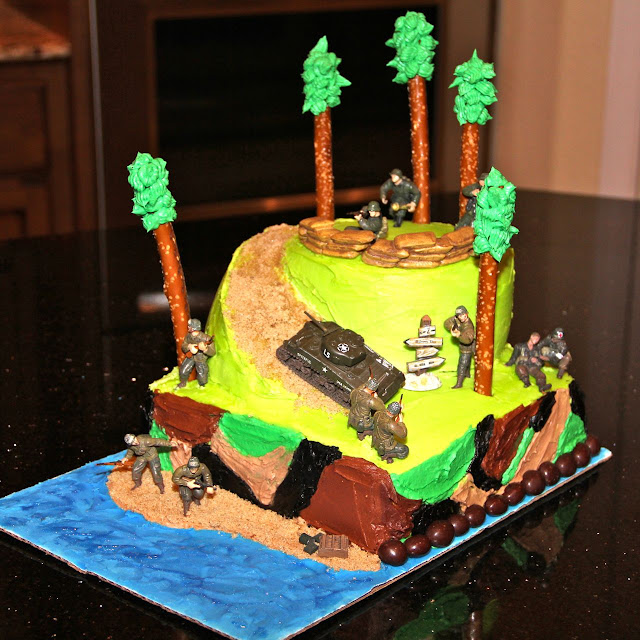 Rascal asked for a World War II / D-Day / Military themed birthday cake this year. Since he wanted the final cake to be a surprise, I did some searching through various cakes online and ended up using this Army Camo Cake (link broken) for inspiration. I baked the cakes this morning and then assembled and decorated it this evening while the boys were at Hockey practice, saving the finishing touches for Captain to add, depicting the D-Day invasion at Point du Hoc.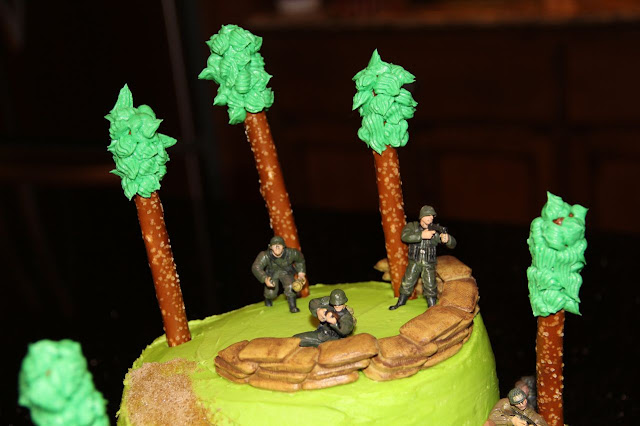 He placed their World War II German soldiers on the clifftop…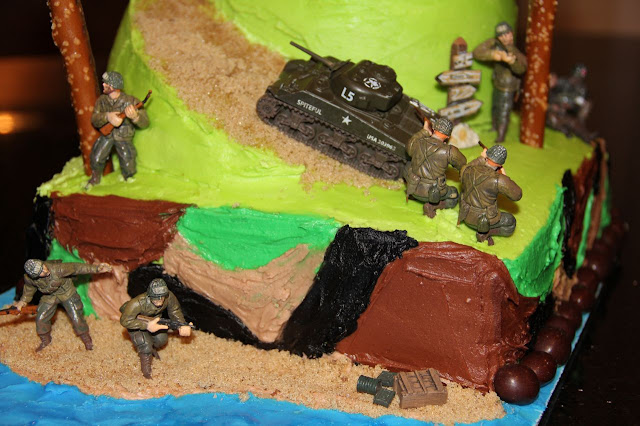 … with the American 2nd Ranger battalion assaulting the German stronghold.
I think the birthday boy is going to love it when he wakes up in the morning!
Happy 10th Birthday Rascal!