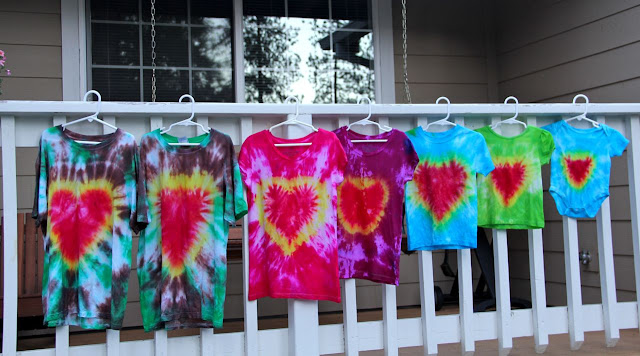 I have been wanting to try tie dying Sacred Heart T-shirts for years, ever since the kids made
Sacred Heart "Flags"
one summer, and seeing the original ideas in
this post over at the Little Flowers blog
. With the feast of the Sacred Heart coming up this Friday, and since we'll be camping, I thought this was the perfect time.

The girls were a little more excited about the project than the boys, but I bribed them said they could earn a sticker for the "Complete a Science Experiment" square on this week's Summer Bingo Cards, and that they could all choose their own colors from the kit.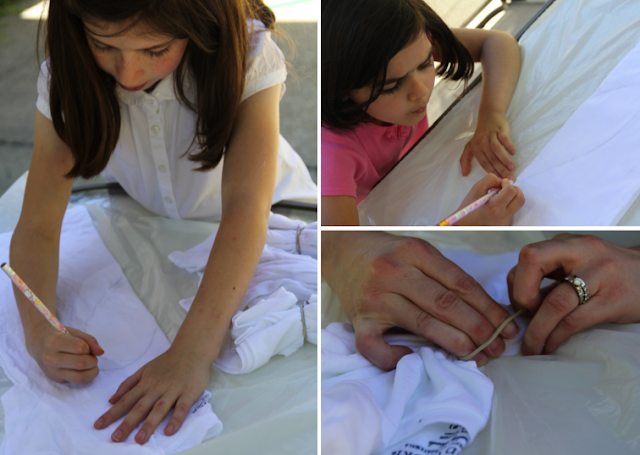 The kids all drew the hearts on their shirts and I helped with all the folding. We were all very skeptical that the hearts would actually turn out, but Charlotte reassured me that we would be surprised!

I made a huge mess trying to dump the color into each of the little bottles, and ended up tie-dying my hands along with the shirts despite the gloves! Still it was a fun experiment, right?! 😉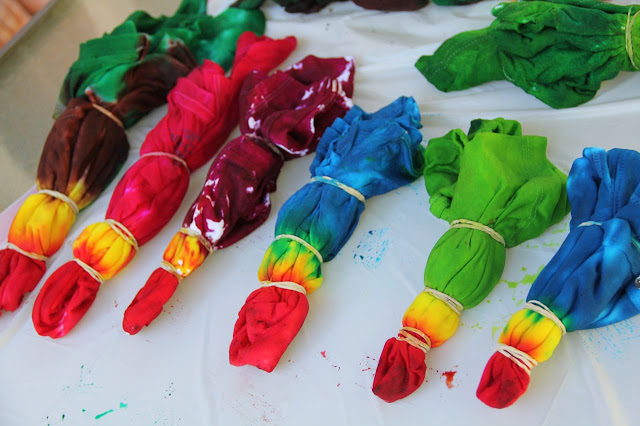 After dying the heart red, followed by yellow, the kids all picked different colors to complete their shirts. The older boys choose dark brown and green, Twinkle Toes choose fushia, Chiquita choose violet, and we went with Turquoise for Snuggles and Bud, and lime for Rose. Yes, I had to let go of my perfectionist tendencies when the boys decided they wanted to go with a "camouflaged" look…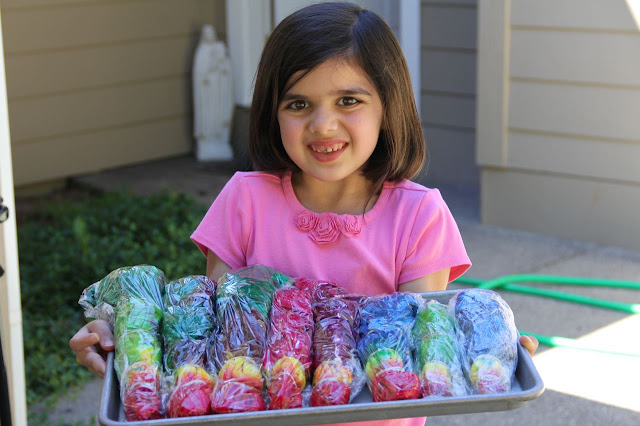 We wrapped up the shirts in plastic wrap. The directions recommended waiting 6-8 hours, or longer for more vibrant colors, but since we got started so late in the day, we only waited about 4 1/2 hours.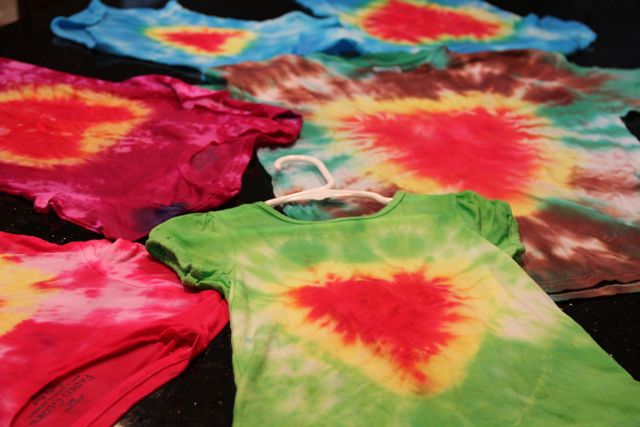 We were surprised that the hearts turned, at least for the most part! My favorite shirts were the fushia, turquoise, and lime. I really liked the violet too, but I did a poor job folding the heart on Chiquita's shirt. I didn't really care for the "camo" shirts, and the boys refuse to wear them anyways, but it was a neat idea!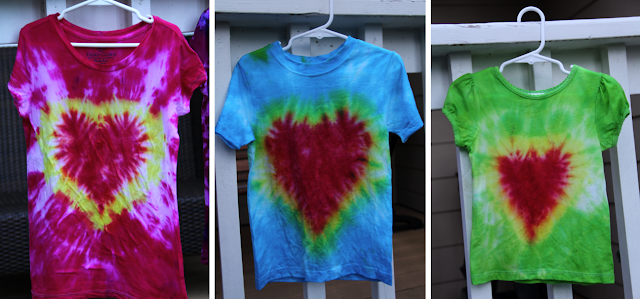 When I was hanging them all up along the front deck to take a picture, I laughed at the thought of what my husband was going to think when he arrived home (at any minute) and saw all the tie-dye… I was pretty sure there was no way that our children would be wearing these in pubic!
Late last night I asked if he really hated them… He replied with a grin,
"Hate is a strong word… We hippies don't use that word."
I'm still laughing!
(And we are leaving the shirts home.)