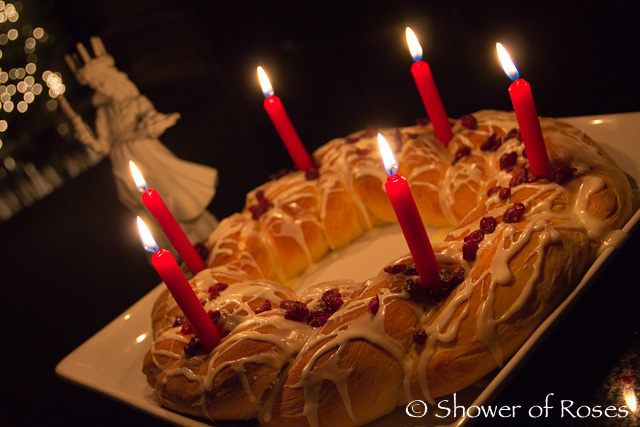 Night walks with a heavy step
As the sun departs from earth,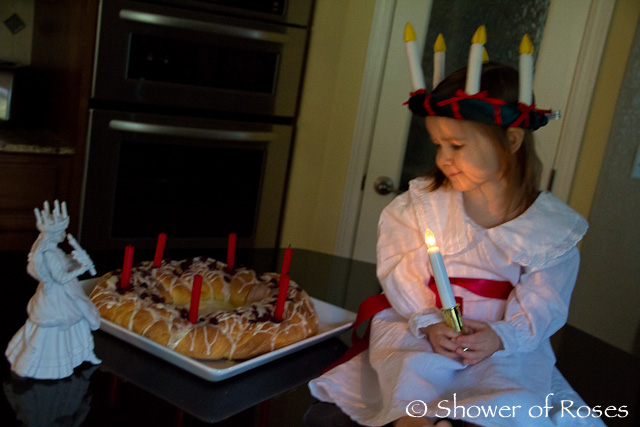 Walking with lit candles,
Santa Lucia, Santa Lucia!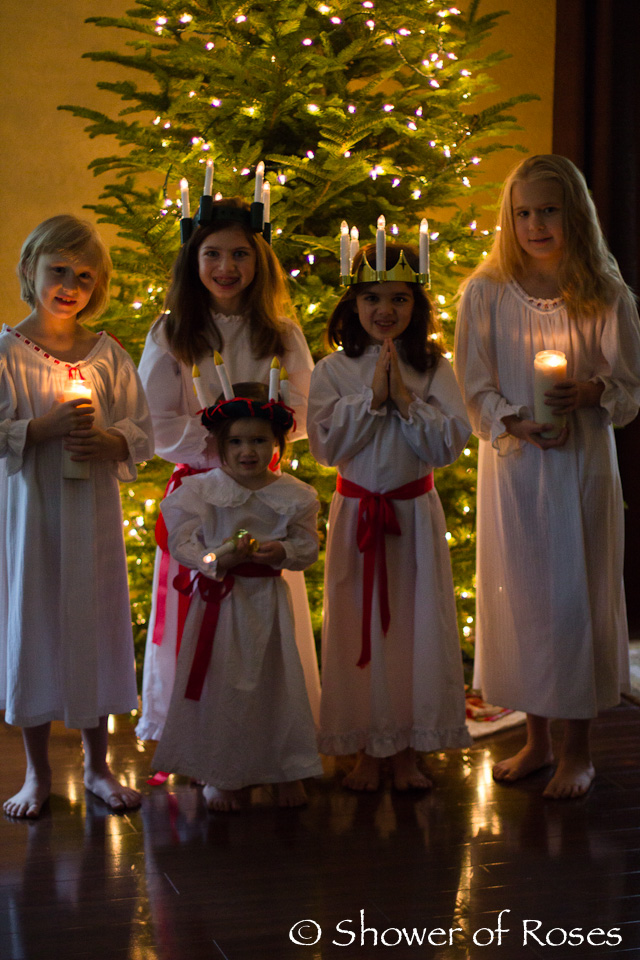 Night walks grand, yet silent,
Now hear its gentle wings,
Look, at our threshold stands,
White-clad with light in her hair,
Santa Lucia, Santa Lucia!
Darkness shall take flight soon,
A new day will rise again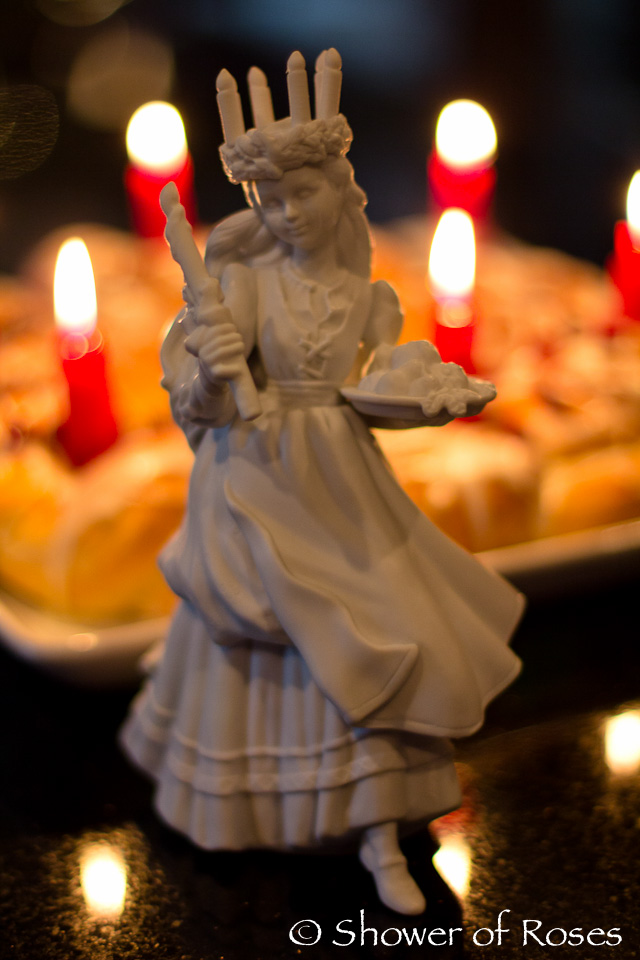 Santa Lucia, Santa Lucia!
Our little Chiquita had a lovely name-day celebration this year and just loved her pretty new statue! We are also very blessed to have dear friends visiting from from the midwest. It was a lovely morning in honor of this beautiful saint of light!
to see more Santa Luica Day Celebrations!