… to celebrate the feast of
Our Lady of Mount Carmel!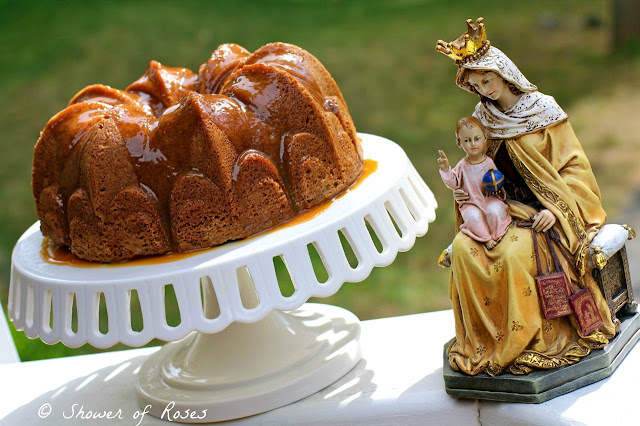 Caramel Applesauce Crown Cake
Ingredients:
3 eggs
1/4 cup water
1/4 cup oil
1 cup unsweetened applesauce
1 fresh apple, grated or chopped (skin left on is okay)
1/2 cup chopped walnuts (optional)
Caramel sauce (optional)
Directions:
Heat oven to 350˚ F. Grease and flour a bundt cake pan. (I choose a beautiful
Marian
Fleur de Lis Bundt Pan
for our crown cake. )
Combine all ingredients and mix well.
Bake for approximately 45-50 minutes. Cake is done when toothpick inserted in center comes out clean.
Cool for 5 minutes and remove from pan. Cool completely and then top with caramel sauce.
*This cake can also be baked in a 9×13 pan for 35-40 minutes, or 2 -9″ round layers for 30-35 minutes.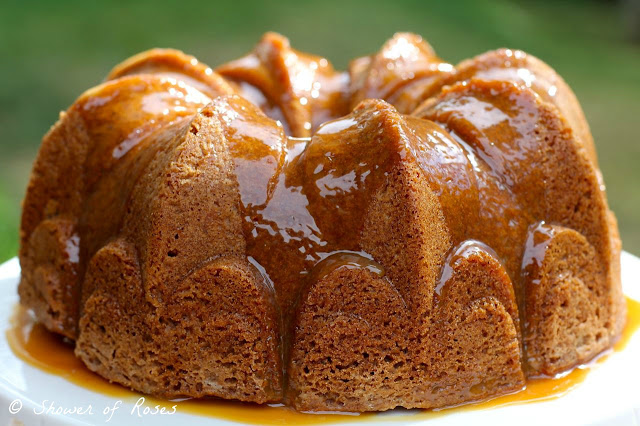 May Our Lady of Mount Carmel bless you, and May God reward
you all
for your prayers, encouragement, and kindness! I am so blessed!