"It's important for moms to recognize that all the small successes in our days can add up to one big triumph. So on Thursday of each week, we do exactly that."

~ 1 ~
On Tuesday afternoon we were finally all well enough to leave the house, other than for a visit to the doctors office! After nearly two weeks of just being home, and going crazy, I loaded up the van and we headed to town. Our first stop was Mucho Gusto for dinner (bonus success of ordering for 7 of us and keeping the total to only $21.99!) and then we headed to the mall to look for some Easter clothes.

Our oldest two girls are going to wear their First Holy Communion
Dresses
along with a couple darling little
rosette shrugs
on clearance from Children's Place to add a bit of color, and I found the
perfect dress
for Rose at Gymboree! It even has Roses along the waistline, just like her older sisters dresses! Even on sale it was a little expensive
(the price has also increased since Tuesday)
, but thankfully I had an extra 30% coupon as well.

For the boys I picked out a few new sweater
vests
– it's still pretty cold where we live, in fact it started snowing this afternoon for a few minutes – and will have Rascal wear one of Captain's past Easter vests. (I love how you can usually mix and match past year's lines and they still coordinate nicely.)
~ 2 ~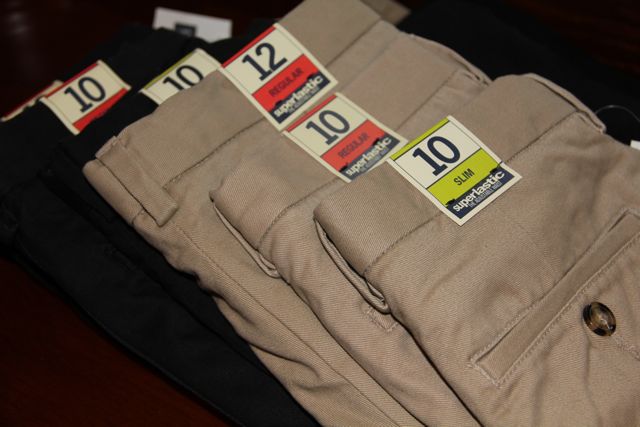 The main reason we went to the mall was to try and find slacks for the older boys. When I was sorting through their clothing last week I realized that they had even begun to put holes in the knees of their church pants! I had been looking online, but by the time I got around to placing the order I was worried they wouldn't arrive in time for Easter. I was so excited when I walked into Gap and found our favorite flat front khakis 60% off with an additional 10% off "since it's Tuesday." At just $10.68 a pair, I stocked up! (Our boys both wear size 10 pants right now, slim and regular, but I'm sure one of them will need size 12 soon.) I'm wishing that I would have checked the little boys section as well since apparently Snuggles is in need of a new pair too…
~ 3 ~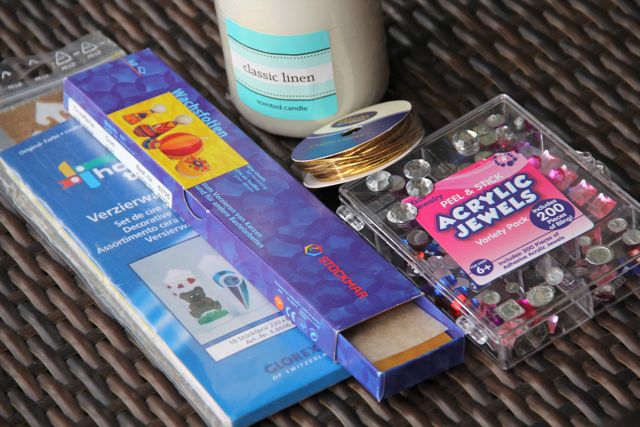 Earlier this evening I spent a little while creating our Easter Paschal Candle for this year, without spending any money and using only supplies that I had around our home. I think it turned out really pretty and can't wait to share it with you all! It was getting dark as I finished so I want to wait until morning to take a couple more pictures, when the lighting is a little better.
Click here to read more of this week's Small Successes, or to share your own.