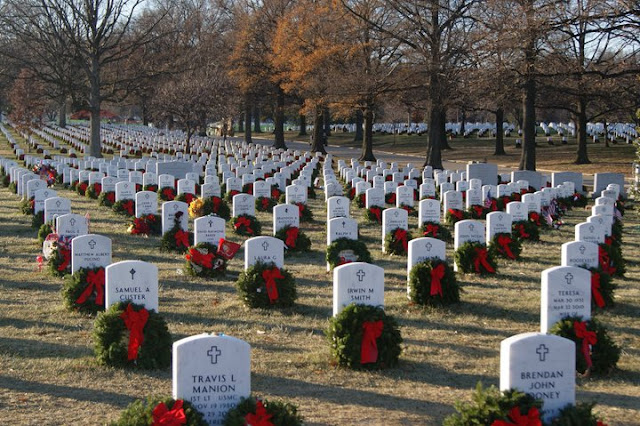 My friend Danielle's sweet little girl, who
lost her daddy in 2010
, is in this Christmas video at 1:02…
You are all-powerful, God, and live forever in light and joy. Look with pity and love, we beg You, on those men and women who bravely fought and gallantly died for their country. By laying down their lives, they showed supreme love for others.
Accept, we ask You, their sacrifice and their belief in the justice of the cause they died for. Let their offering not be in vain. Please forgive any sins and faults they may have committed. Speedily, we implore You, bring them into Your Presence where fear, sadness, mourning, and death cannot exist.
Have pity in Your loving kindness on those they leave behind. In Your own unsearchable ways, make good for their absence, and lavishly bestow Your love and consolations on those deprived of their presence. This we ask in the Name of Christ, our Victor King. Amen.