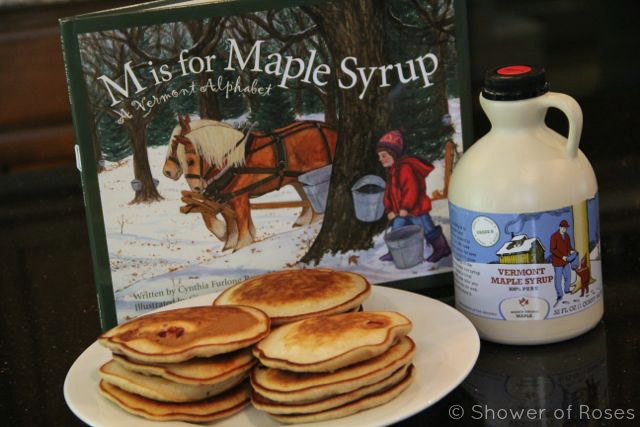 The state of Vermont was the 14th State to join the Union. For this state, the girls read M is for Maple Syrup: A Vermont Alphabet and then completed their Notebook Pages.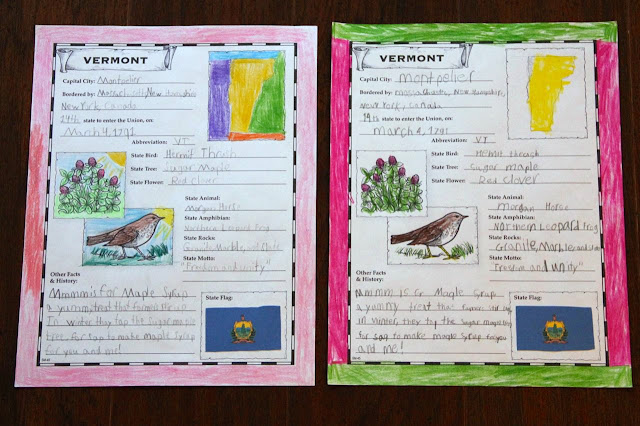 Vermont Notebooking Pages
by Twinkle Toes (L) and Chiquita (R)
Even though we made "johnnycakes" for
Rhode Island
, we just had to make more panckes for Vermont! How could we not, when it meant we could justify ordering some REAL
Vermont Maple Syrup
?!? I grew up only eating real maple syrup on our pancakes and apparently I've turned into my mother – carefully guarding that liquid gold and insisting on pouring it for everyone! For years I would cringe every time I would see my Mrs. Butterworth's lovin' husband pour
way too much maple syrup
on his own pancakes… He now prefers maple syrup too, and helps (conserve) pour it for the kiddos! 😉
a yummy treat that farmers stir up.
In winter, they tap the sugar maple tree,
for sap to make maple syrup for you and me!"
We usually just buy our maple syrup at Costco (Kirkland Brand) but for this state we decided to try something new and order some real VERMONT maple syrup. After our taste test, everyone agreed that the Vermont syrup (we tried the Hidden Springs Grade B) was the best – full of flavor simply amazing!
Banana Berry Pancakes
with Real Vermont Maple Syrup
2 cups flour
1 tablespoon baking powder
1/2 teaspoon ground nutmeg
1/2 teaspoon cinnamon
1/2 teaspoon salt
1/4 cup sugar
2 small ripe bananas
1 1/4 cup milk
2 large eggs
1 teaspoon vanilla extract
1/3 cup canola oil
1 cup fresh strawberries (or frozen sliced strawberries, thawed and drained)
butter (or cooking spray)
Vermont maple syrup
Note: We ended up making a double batch – the girls each made their own! One batch wouldn't have been nearly enough for our family!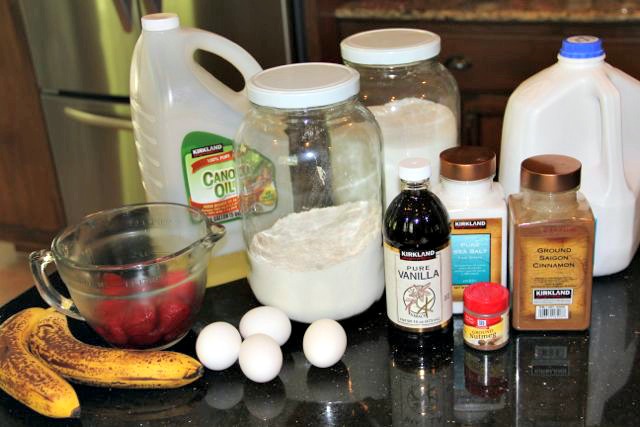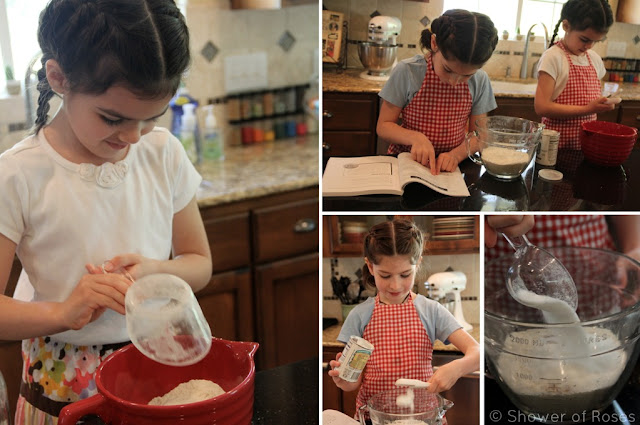 Combine the flour, baking powder, nutmeg, cinnamon, salt, and sugar in a large mixing bowl.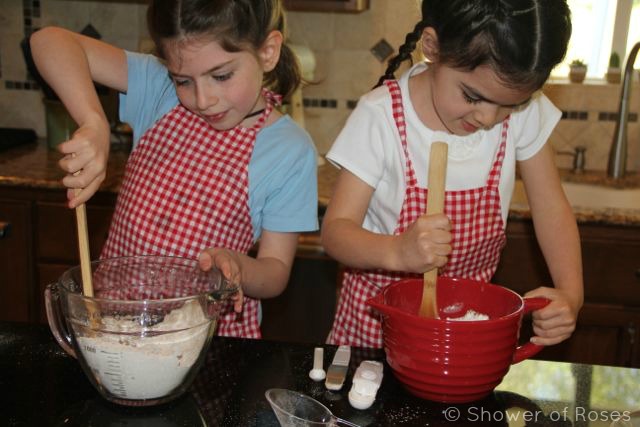 Stir until well mixed.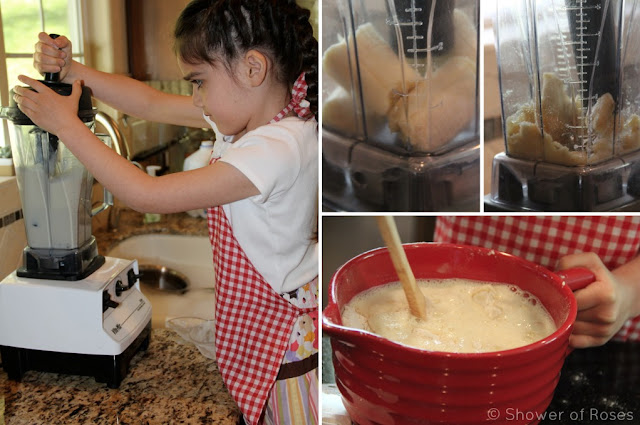 Break the bananas into small pieces and blend at high speed until smooth. Add the milk, eggs, and vanilla to the bananas in the blender. Blend again on high speed until smooth. Pour the banana mixture into the bowl with the flour. Stir gently until just moistened.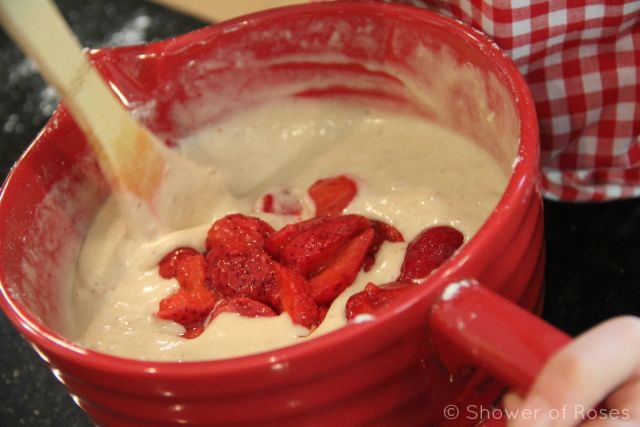 Add oil and stir. Fold in strawberries.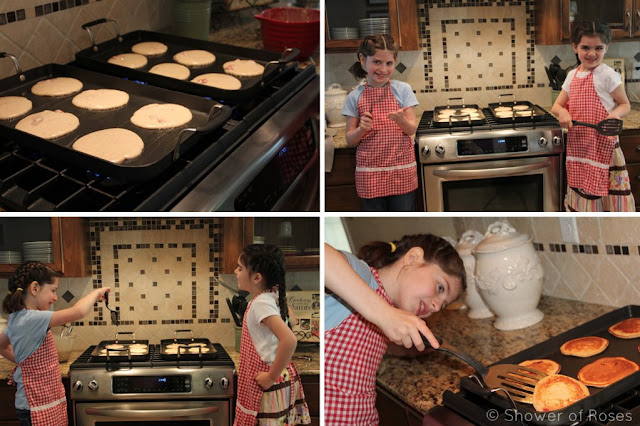 Grease pre-heated griddle with butter or cooking spray. Place 1 heaping tablespoon of pancake batter on griddle for each pancake. Cook for about 2 minutes or until the surface of the pancake is bubbly.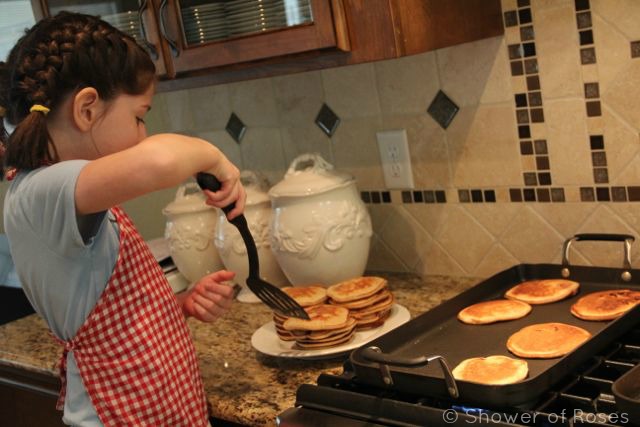 Flip the pancakes and cook for about 1 1/2 minutes, or until golden brown.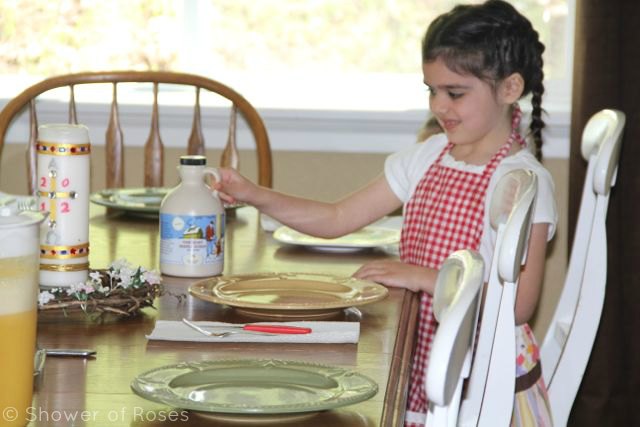 Resources we used for this State Study:
M is for Maple Syrup Teacher's Guide (
pdf
)