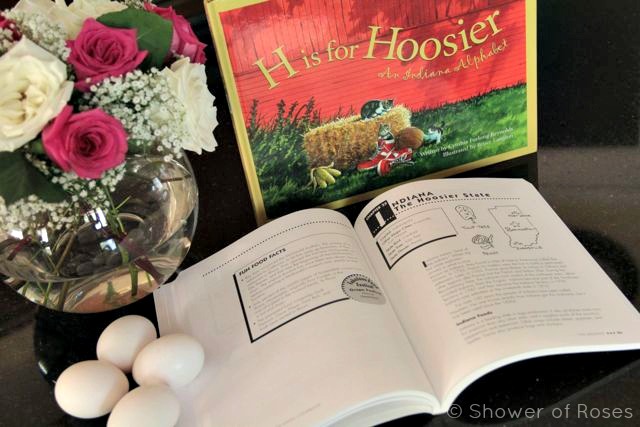 What is a Hoosier? You may ask.
There are many different ideas,
so giving an answer is a difficult task."
I'm quite behind on posting about our State-by-State Studies… Instead of trying to catch up, I'm going to just jump ahead to Indiana – the state we studied last week, before moving on to Mississippi this week. Eventually I will try go back and add the posts for Rhode Island, Vermont, Kentucky, Tennessee, Ohio, and Louisiana.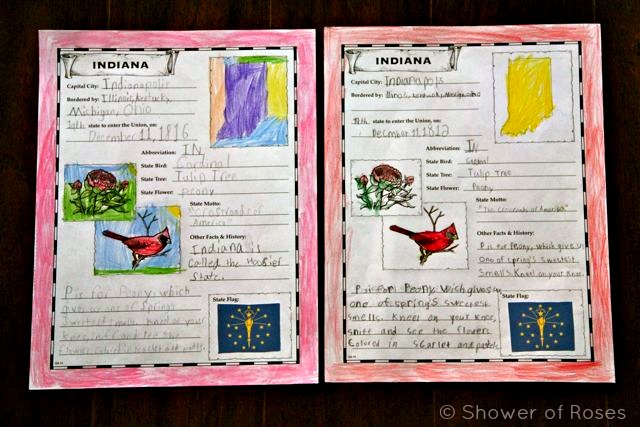 Indiana Notebooking Pages
by Twinkle Toes (L) and Chiquita (R)
After searching through
The United States Cookbook
the girls decided to make Bread Pudding. This recipe is associated with Indiana since it used lots of eggs.
"Indiana chickens lay 5 billion eggs each year. That's one for everyone in the world!"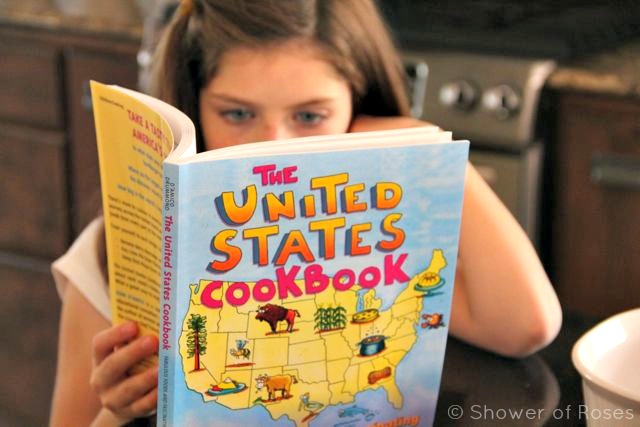 2 teaspoons butter or shortening
3 cups day-old bread, cubed (about 5 slices)
1/2 cup raisins
4 eggs
2 cups milk
1/3 cup sugar
1 teaspoon vanilla
ice cream, optional
1 . Preheat the oven to 350ºF. Using a paper towel, grease the baking dish with the butter or shortening.

2. Put the bread cubes and raisins in the baking dish and toss to mix.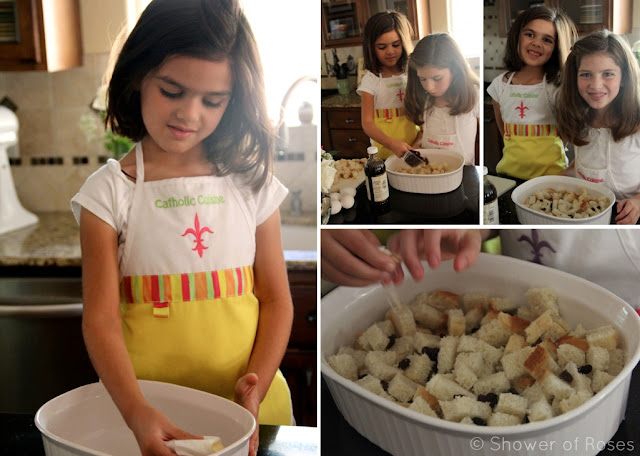 3. In a medium sized mixing bowl, beat together the eggs, milk, sugar, and vanilla. Pour the mixture over the bread cubes and raisins.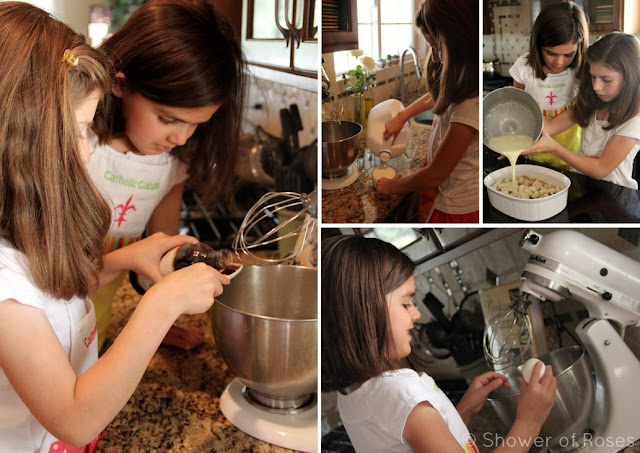 4. Bake for 35 to 45 minutes or until a knife inserted in the middle comes out clean.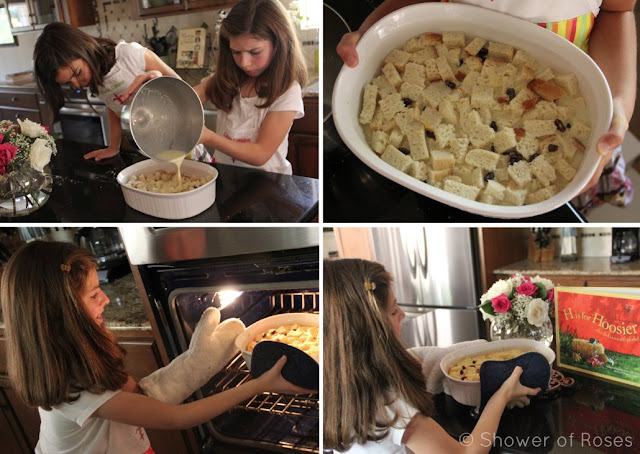 5. Serve warm or chilled with ice cream! 🙂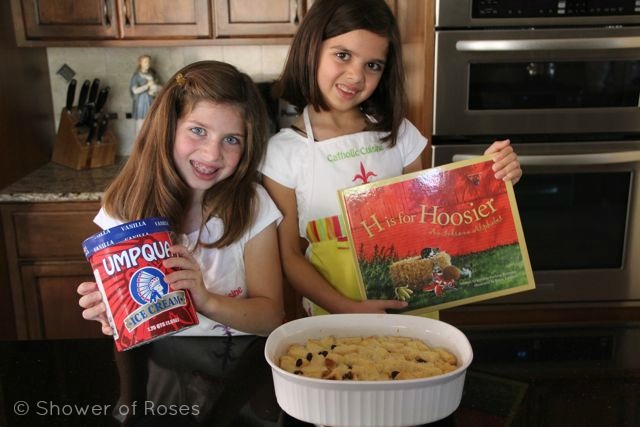 Resources we used for this State Study: