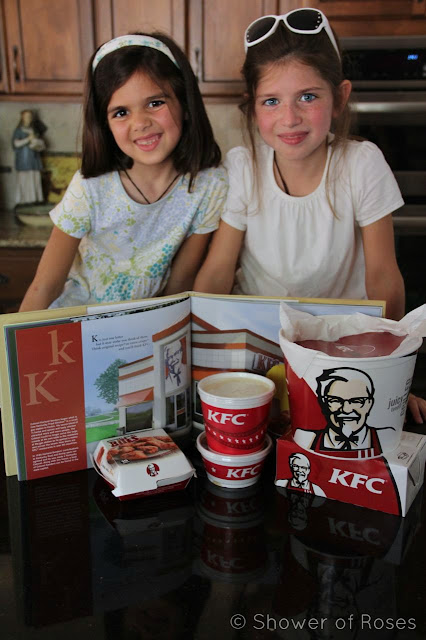 It was summertime by the time we got around to "baking" something for Kentucky, the 15th state in our State-by-State Study… Since Hubby was out of town at the time, and we had spent the day in town, we decided to just keep it simple and pick up some Kentucky Fried Chicken for a late lunch/early dinner. Other than having some of the chicken at potlucks over the years, my kids didn't remember the last time we had ordered to-go at Kentucky Fried Chicken. I actually think it was way back when Captain was a baby. Anyhow, they really enjoyed the treat!
"
K
is just one letter
but it may make you think of three.
Think original recipe or extra crispy
and you'll think KFC.
"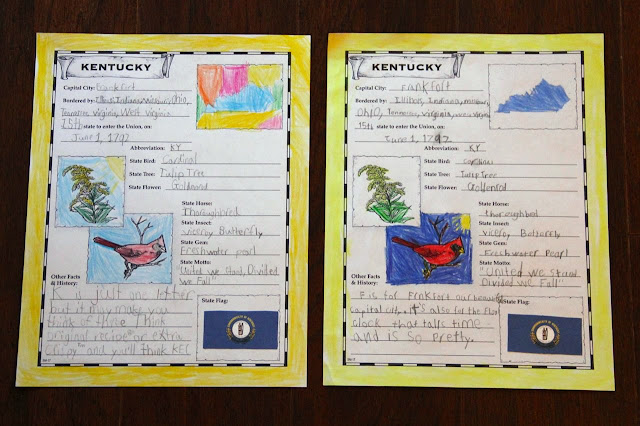 Kentucky Notebooking Pages
by Twinkle Toes (L) and Chiquita (R)
Resources we used for this State Study:
B is for Bluegrass Teacher's Guide (
pdf
)