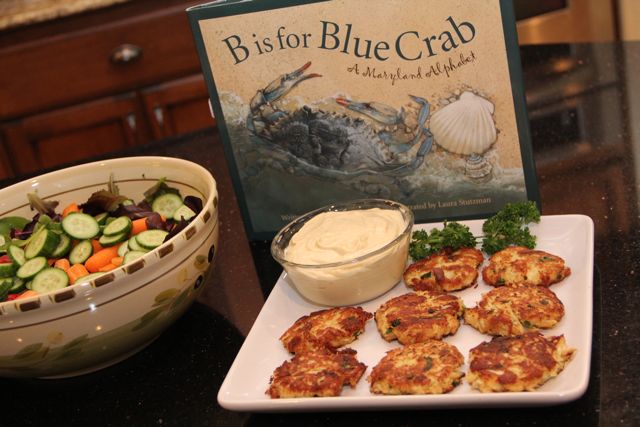 The 7th state to join the Union was the state of Maryland. A while back the girls studied this state with the help of
B is for Blue Crab: A Maryland Alphabet
and then completed their Notebook Pages.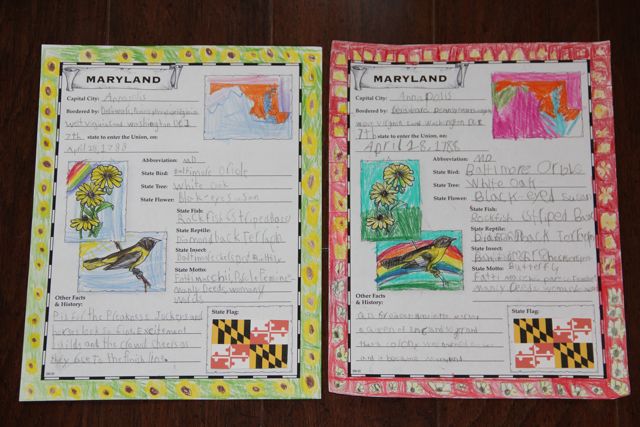 Maryland Notebooking Pages
by Twinkle Toes (L) and Chiquita (R)
Inspired by The United States Cookbook: Fabulous Foods and Fascinating Facts From All 50 States
the girls decided to make Crab Cakes, however we opted to try another of Barbara's recipes instead of the recipe in our cookbook. We have yet to try a recipe from Barbara that we didn't love, and this one wasn't any different! They were AMAZING!!!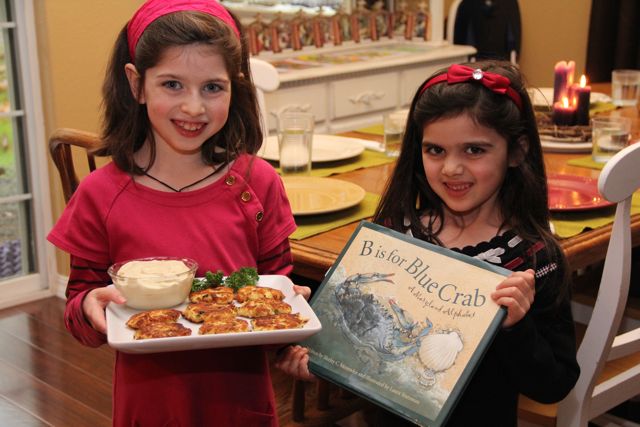 "B is for Blue Crabs
that swim in the Chesapeake Bay.
Males are called Jimmys and females Sallys.
That's what the fishermen say."
Maryland Crab Cakes
Ingredients:
½ pound of jumbo lump crabmeat
½ pound lump crab meat, shells removed
2 T. mayonnaise
1 T. Guldens brown mustard
dash of Worcestershire Sauce
dash of Tabasco
1 T. Italian parsley, chopped
1 T. scallions, chopped
pinch of kosher salt
pinch of white pepper
1 whole egg
dash of lemon juice
1/3 cup (plain) breadcrumbs
4 T. vegetable oil (or butter or, even better, butter/oil combination)
Combine all ingredients, except crab meat.
Stir in crab meat; let mixture sit 24 (6 to 8) hours in refrigerator.
Form into 4 oz. crab cakes (I used an ice cream scoop)
Sautée cakes for 2 minutes on each side (or until golden brown) in oil.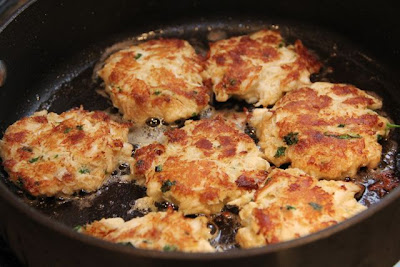 Dijon Sauce:
1/4 c. Dijon mustard
1/2 c. Sour cream
1/2 c. Mayonnaise
1 tbsp. white wine
1/4 tsp. mustard powder
Mix mustard, sour cream and mayo.
Add dry mustard and white wine.
Stir to combine and refrigerate until ready to use.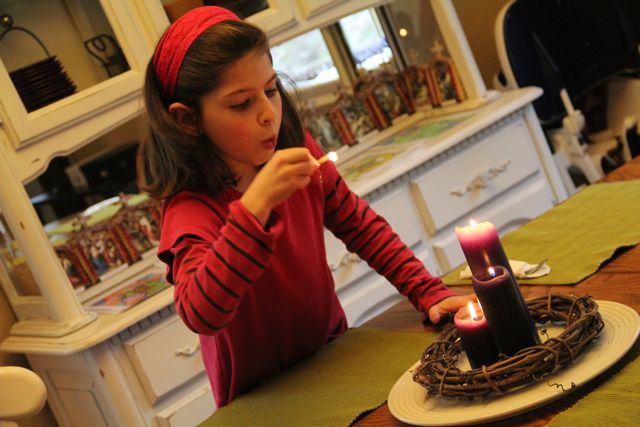 While I fried the Crab Cakes the girls did an excellent job setting the table.
Oh wow, did they turn out yummy! Everyone loved the Crab Cakes and even Snuggles agreed to taste them! We hope to make them again but, with how expensive crab is, I'm sure they will end up just being a very occasional special treat. It was to be Daddy's last dinner at home for three weeks, and a Friday night, so it ended up being the perfect timing!
Resources we used for this State Study:
B is for Blue Crab Teacher's Guide (
pdf
)
Other Posts of Interest:
State-by-State Scrapbook
State-by-State Scrapbook :: Maryland