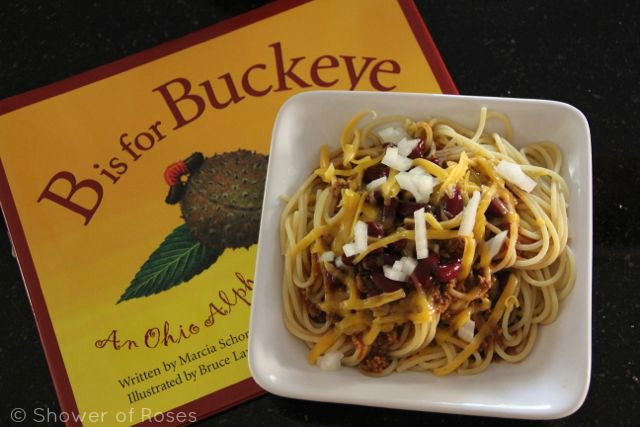 For the state of Ohio, our 17th Sate, the girls read B is for Buckeye: A Ohio Alphabet and then worked on completing their Notebook Pages, as usual.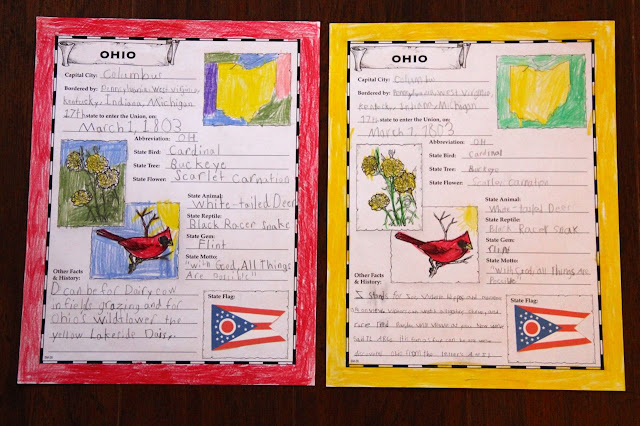 Ohio Notebooking Pages
by Twinkle Toes (L) and Chiquita (R)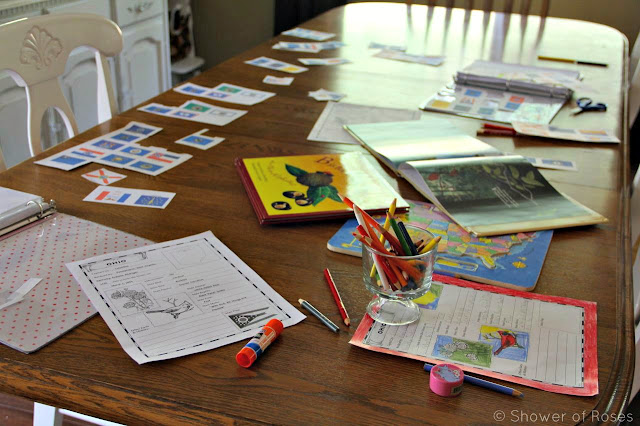 Of course, we had to make Buckeyes for this state, and with a spice packet straight from Ohio (Thanks to a dear blog visitor, and author!) the girls also made Cincinnati Chili! We made sure to serve it with all the suggested additions, and everyone seemed to prefer it differently… Hubby, the older boys, and I all loved it "All-the-Way", Twinkle Toes and Chiquita liked the "4 Way" with beans (no onions), Rose loved the "2 Way", and Snuggles wanted it "No Way! I'll just have spaghetti with cheese, thank you very much!"
"B is for Buckeye,
Ohio's nickname and tree.
Its nut looks like a deer's eye,
early pioneers would all agree."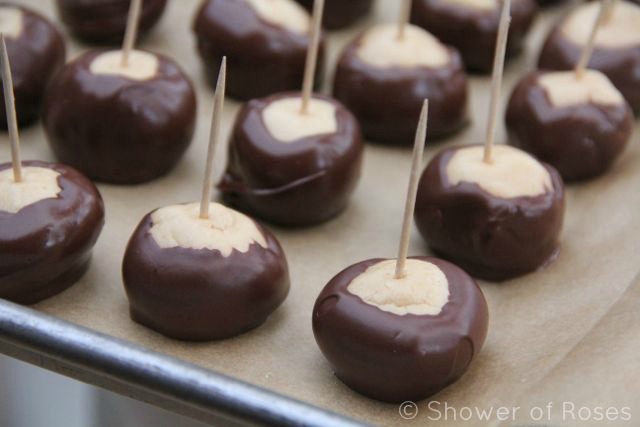 Ingredients:
3/4 cup peanut butter
1/2 cup butter, softened
1/4 teaspoon vanilla extract
3 cups confectioners' sugar
2 cups semisweet chocolate chips
Directions:
In a large bowl, mix together the peanut butter, butter, vanilla and confectioners' sugar. The dough will look dry. Roll into 1 inch balls and place on a waxed paper-lined cookie sheet.
Press a toothpick into the top of each ball (to be used later as the handle for dipping) and chill in freezer until firm, about 30 minutes.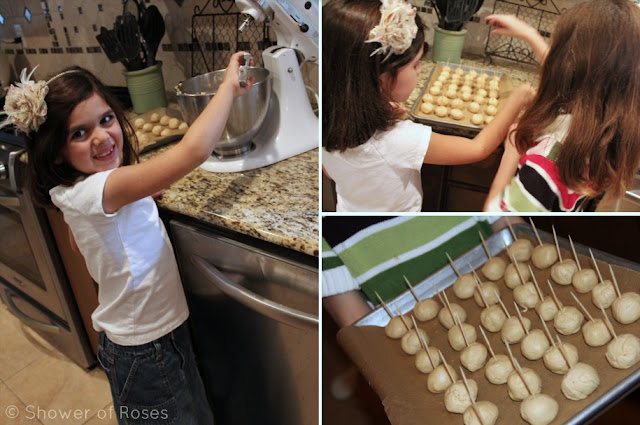 Melt chocolate chips in a double boiler. (We used the microwave.) Stir frequently until smooth.
Dip frozen peanut butter balls in chocolate holding onto the toothpick. Leave a small portion of peanut butter showing at the top to make them look like Buckeyes. Put back on the cookie sheet and refrigerate until serving.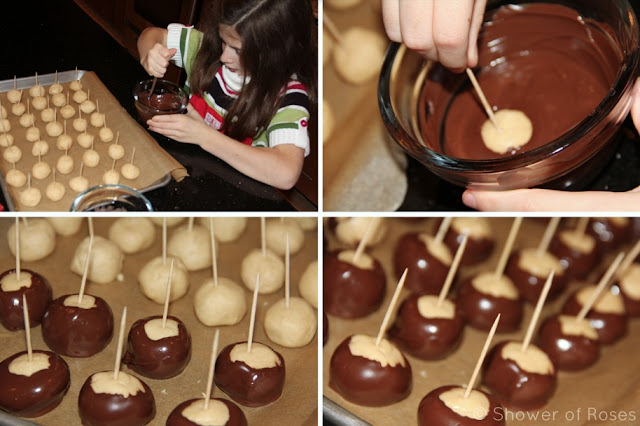 Ingredients:
1 lb. lean ground beef
6 cups water
4oz. of tomato paste
1 packet of Cincinnati Style Chili Seasoning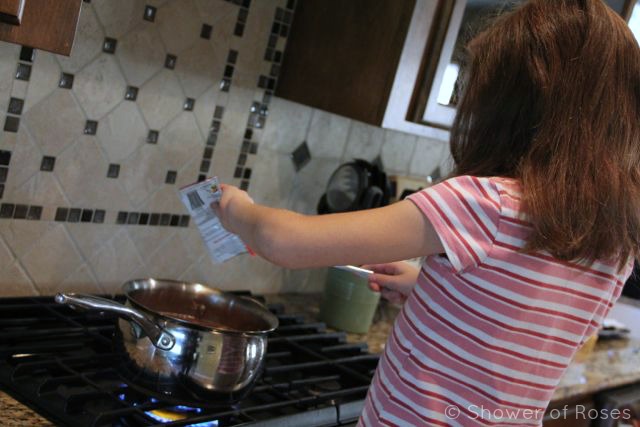 Directions:
Combine all ingredients in pan.
Stir mixture with fork and bring to a boil.
Cover pot and boil for 3 minutes.
Uncover pot, reduce heat to medium, and continue to boil until desired thickness (approx. 25-35 minutes). Serves 8.
2 Way
Cincinnati Chili served over spaghetti.
3 Way
Cincinnati Chili served over spaghetti and topped with mild cheddar cheese.
4 Way
Add onions or red beans to the 3 Way.
5 Way (Should be called All-the-Way!)
Spaghetti with Cincinnati Chili, red beans, onions, and mild cheddar cheese.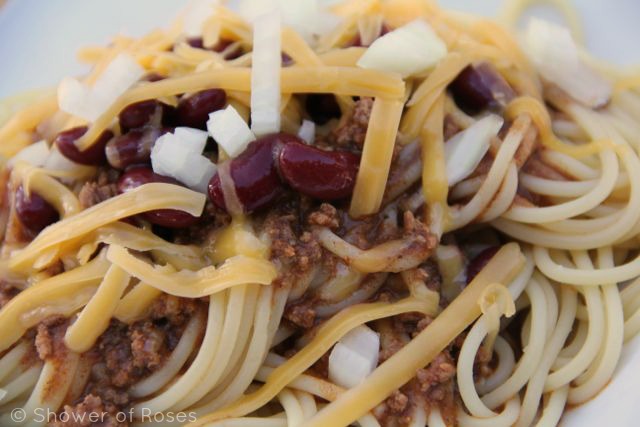 Resources we used for this State Study:
B is for Buckeye Teacher's Guide (
pdf
)