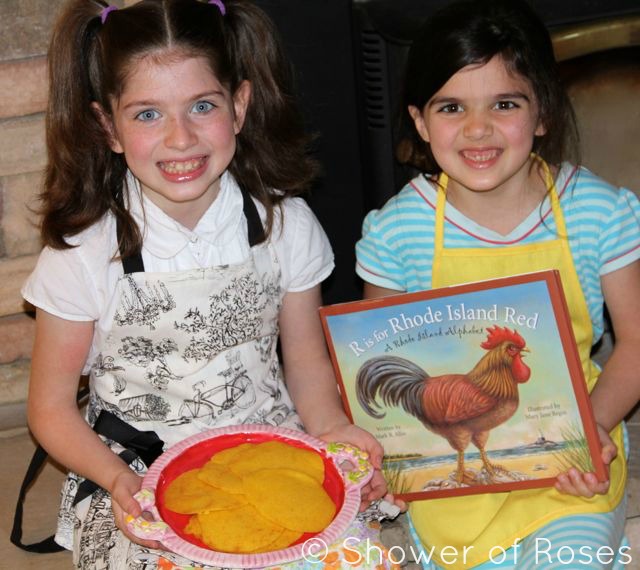 Earlier this year (during our last school year), for the state of Rhode Island, the 13th State to join the Union, the girls read R is for Rhode Island Red: A Rhode Island Alphabet and then completed their Notebook Pages.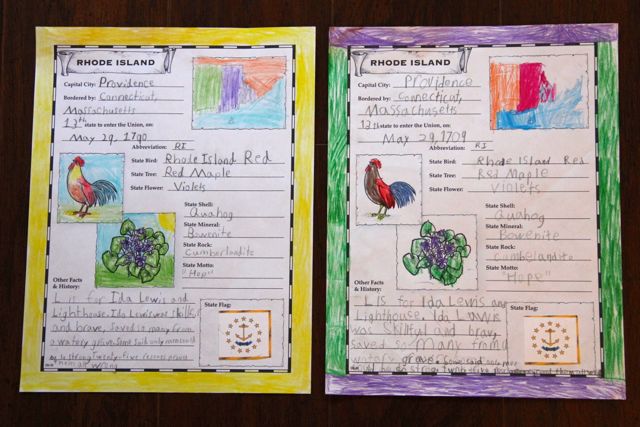 Rhode Island Notebooking Pages
by Twinkle Toes (L) and Chiquita (R)
"
I
is for Independent Man.
Look up and see Independent Man
standing way up high,
watching over all Rhode Island
with clear and trusty eye.
"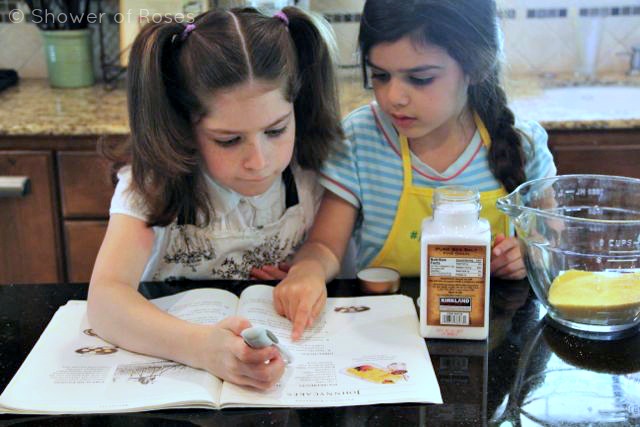 adapted from Felicity's Cookbook
Ingredients:
1 cup water
2 tablespoons butter
1 cup yellow cornmeal
1/2 teaspoon salt
1/2 teaspoon sugar
1/2 cup milk
Butter to grease skillet
Favorite syrup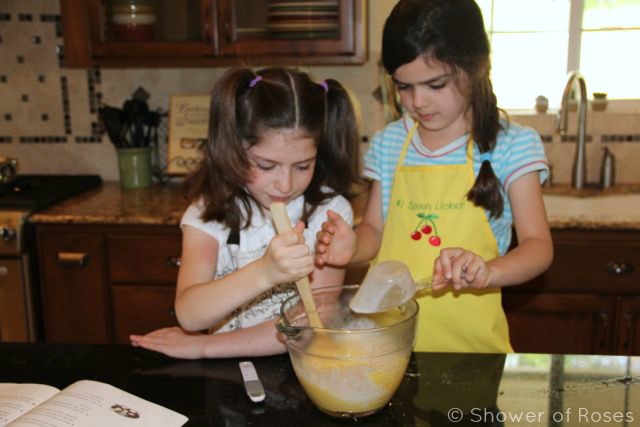 Directions:
Bring the water and the butter to a boil.
While that happens mix the dry ingredients in a mixing bowl.
Pour the boiling water and butter into the mixing bowl. Add the milk and stir the batter until it is well mixed.
Grease the skillet with butter and heat over medium-low heat.
Drop 6 spoonfuls of batter into the pan. Let the cakes cook about 5 minutes, until they are golden brown.
Use the spatula to turn over the cakes. Cook for another 5 minutes, or so, until they are golden brown.
Serve with syrup.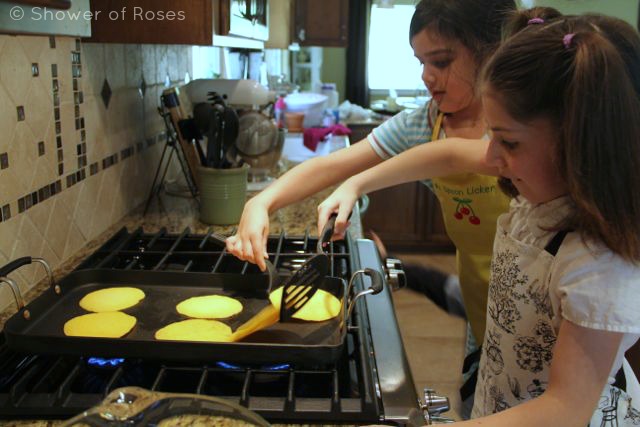 Flipping Pancakes for the First Time – Very exciting!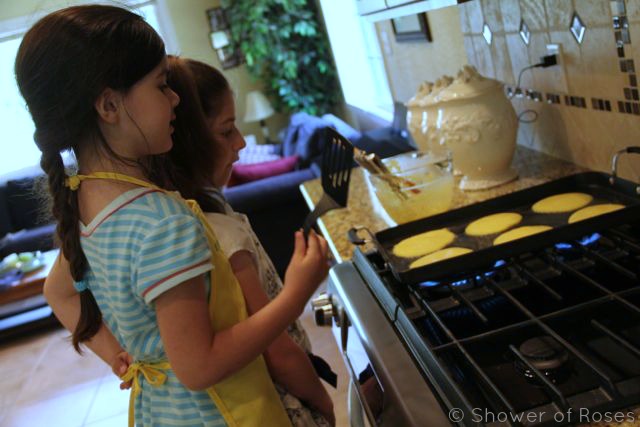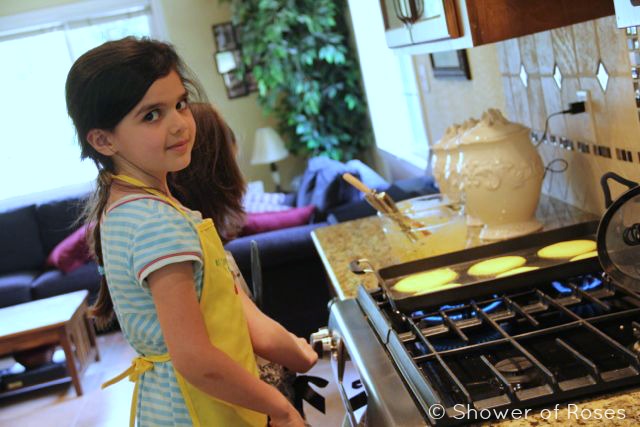 Okay, fine… I'll put the camera down! 😉
Resources we used for this State Study:
R is for Rhode Island Teacher's Guide (
pdf
)