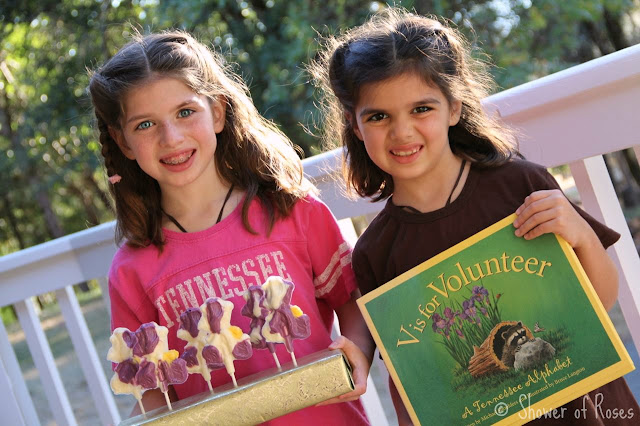 The girls studied the state of Tennessee, the 16th State in our State-by-State study, last spring while their Daddy was on his three week training over in Tennessee! Since that was when things got especially crazy around here, and both girls had pneumonia, we never did get around to making a recipe to go along with the State (the same thing happened for Ohio and Louisiana). Over the past couple weeks the girls went back, reviewing those few states and choosing a few recipes to make. After Tennessee, I still have three states that I need to post about and I'll be caught up to Illinois, which all the kids will be studying next week! (I hope you don't mind seeing a whole bunch of State posts over the next couple day!)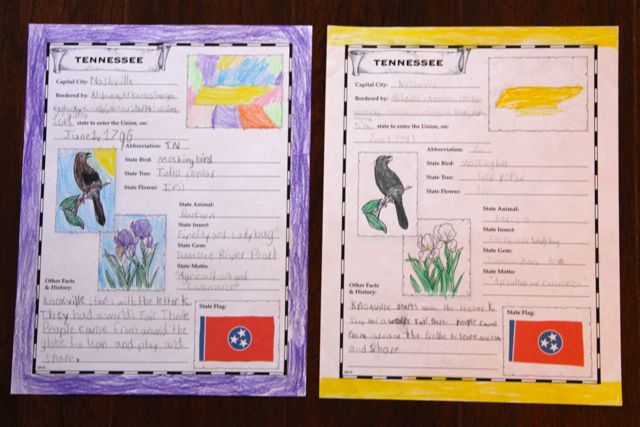 Tennessee Notebooking Pages
by Twinkle Toes (L) and Chiquita (R)
Originally we were going to make "Gold Medal Cookies" during the summer time tying in the Olympics and Wilma Rudolf (who was born in Tennessee) but since we never did get around to that we ended up deciding on Iris Lollipops, tying in the state flower!
Some think it's kind of weird:
our state flower has no hair,
but yet it has a beard!
"
"The iris was selected as the state's cultivated flower in 1933. Iris blooms come in several different colors, but the Purple Iris is commonly accepted as the state flower. The fuzzy part of the bloom is called a beard."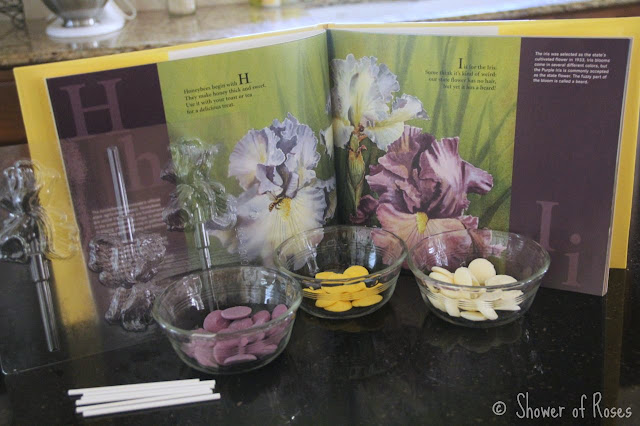 I had purchased this
Iris Candy Mold
a couple years ago, and have been meaning to tie it into one of our Marian celebrations, since Our Lady is also symbolized by an Iris.
"Iris (old-fashioned names were "flag" or "sword lily"): the deep-blue color symbolizes Mary's fidelity, and the blade-shaped foliage denotes the sorrows that "pierce her heart". The iris flower is the "fleur-de-lis" of France. This symbol of the Blessed Virgin is also the symbol of the cities of Florence and of Saint Louis." – Source
The girls really enjoyed making the lollipops – they each made three, each choosing two siblings to make one for, in addition to one for them – while wearing their Tennessee T-shirts that Daddy bought them, of course!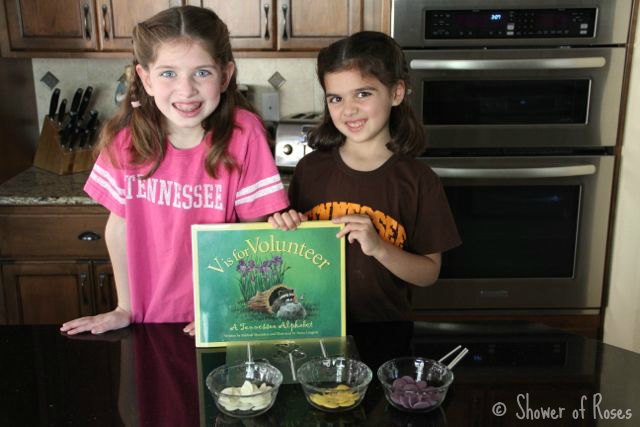 Supplies:
Yellow, White, and Purple Candy Melts
Lollipop Sticks
Directions: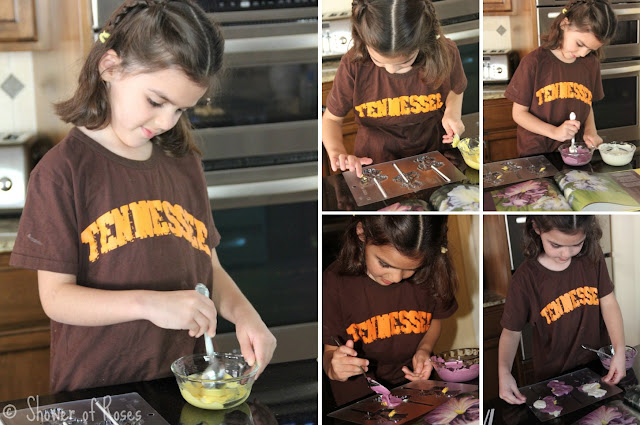 Melt Candy according to directions. Mix until smooth.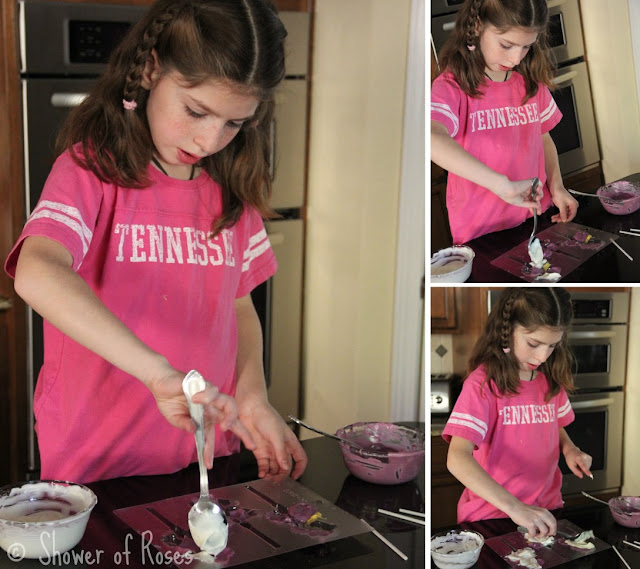 Fill molds with various colors of candy, as desired. Tap against counter to try and remove all air bubbles.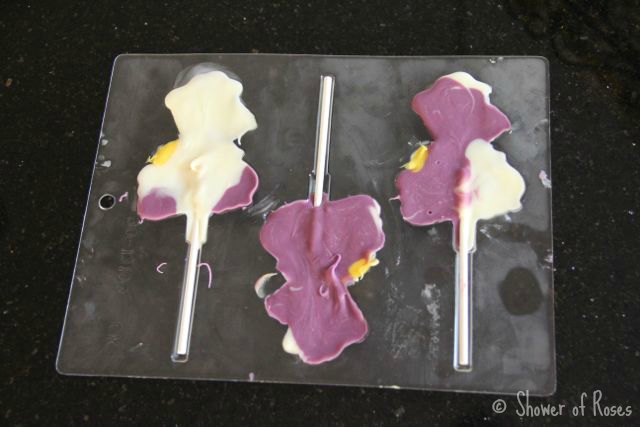 Let harden in refrigerator. Pop out of candy mold and enjoy!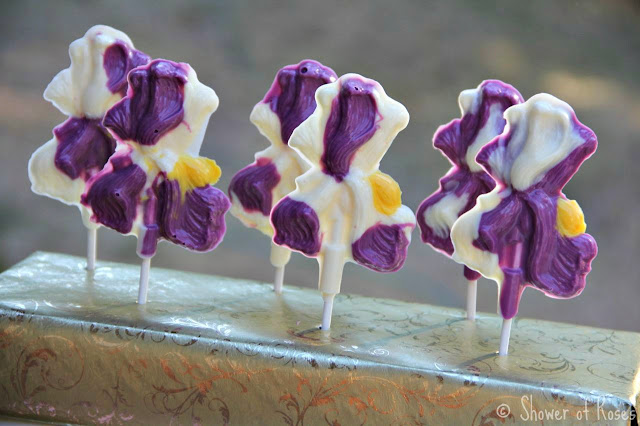 (These could have used a little more tapping, to remove the rest of the air bubbles… I was on the phone when Twinkle Toes was making hers – the three on the left – and don't think I reminded her of this step. Still, I thought they turned out really pretty and I'm looking forward to making a Blue version for Mary!)
Resources we used for this State Study:
V is for Volunteer Teacher's Guide (
pdf
)