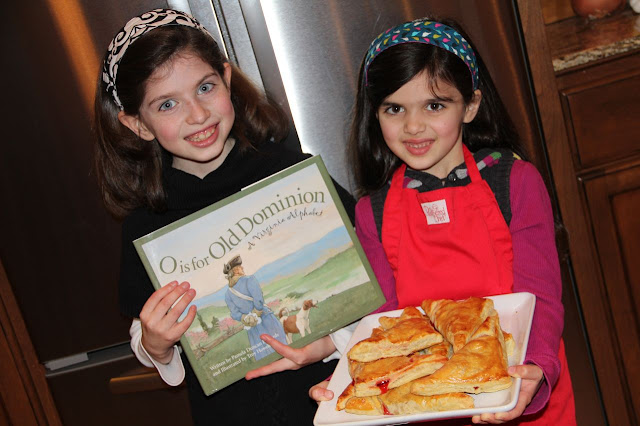 It's been a few weeks since the girls made this recipe, back before their Daddy left for training and they came down with that awful virus and then pneumonia. At that point our State-to-State Baking came to a stop for the time being. Hopefully we will be able to get back to spending some extra time in the kitchen after Easter.
The girls really enjoyed studying Virginia and were wishing they could visit. Especially since that is where half of their cousins live! The girls read
O is for Old Dominion: A Virginia Alphabet
and then completed their Notebook Pages.
"
G
is for George Washington,
a leader very smart.
He was one of those who told King George,
"It's time for us to part."
The girls decided to make George Washington's Cherry Turnovers, since apparently they were a favorite of his. These were incredibly easy to make (at least in 2012!), and delicious, or so I was told.
George Washington's Cherry Turnovers
Ingredients:
1 Package of Frozen Puff Pastry (2 sheets)
1 Can of Cherry Pie Filling
1 Egg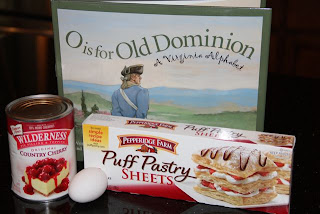 Directions:
Unfold the thawed puff pastry sheets and cut into 4 squares each.

Fill each square with about 2 Tbsp of the cherry pie filling.

Fold over the pastry dough and seal with fingers.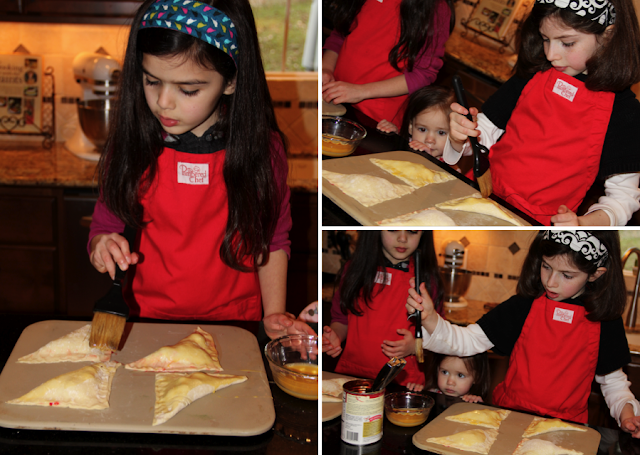 Beat egg and add a tsp of water to make egg wash, then brush top of pastry with the egg wash.

Bake at 375 until golden brown and allow pastries to cool. Enjoy!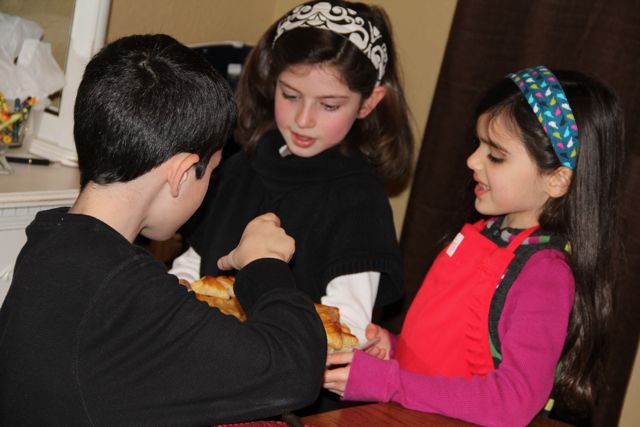 Following Virginia… only 40 more states to go! :/
Resources we used for this State Study:
O is for Old Dominion Teacher's Guide (
pdf
)
Other Posts of Interest:
State-by-State Scrapbook
State-by-State Scrapbook :: Virginia