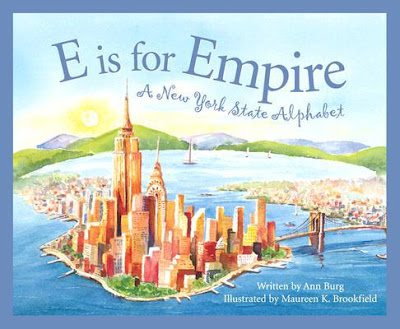 "E is for Empire State and the marvelous Erie Canal.
this waterway carried the lumber and goods
that helped our state to thrive."
It has been quite some time since the boys completed these scrapbook pages for New York, but I'm just now getting around to posting them, along with the girls' State-by-State Baking post for New York.
Actually, it is the perfect time for a little review, as we have been studying the Erie Canal (reading Amazing Impossible Erie Canal and re-watching an episode from How the States Got Their Shapes) this week, as we study the Early 19th Century.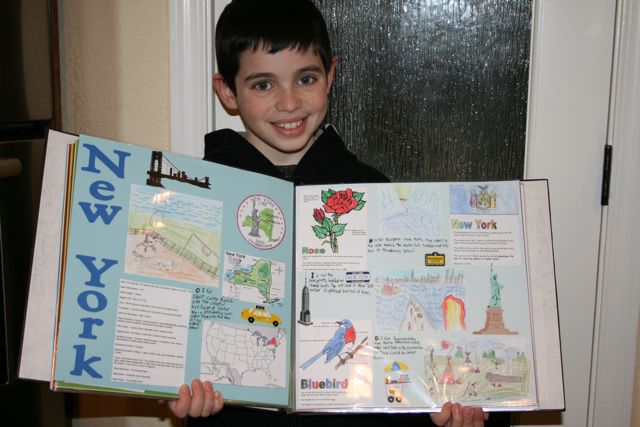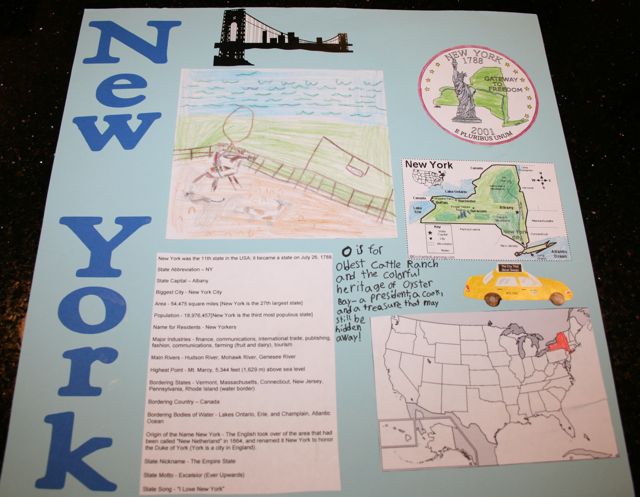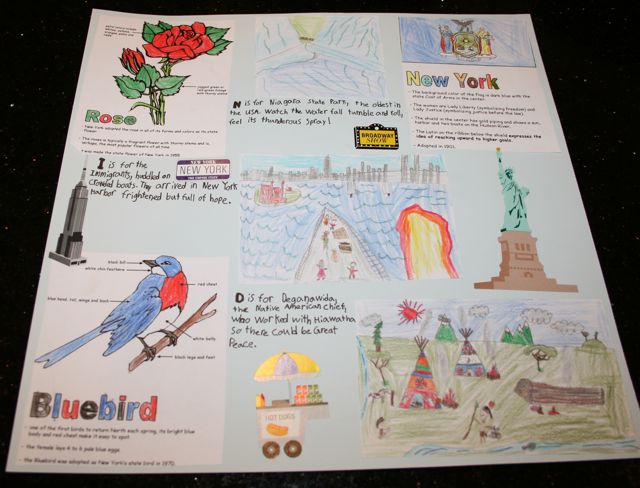 by Captain (photos taken last year)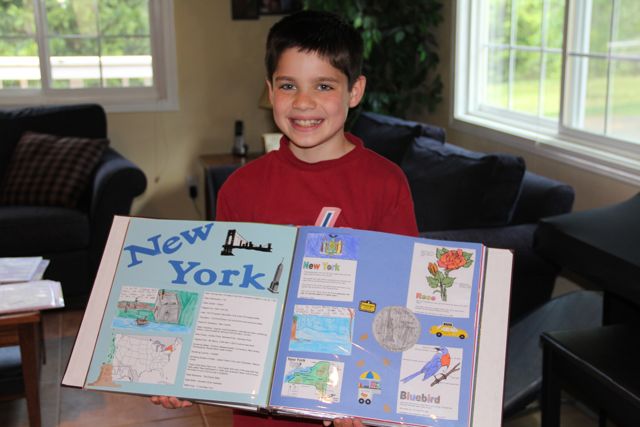 by Rascal (completed last year, photo taken today)
*The links to the worksheets used for these notebook pages can be found here.
We were also blessed with a goodie box from a sweet family in New York.
(Thank You Harmony!)
It was packed with all sorts thoughtful gifts including pretty much the strangest thing I've ever received in the mail…
Turkey Joints
! 🙂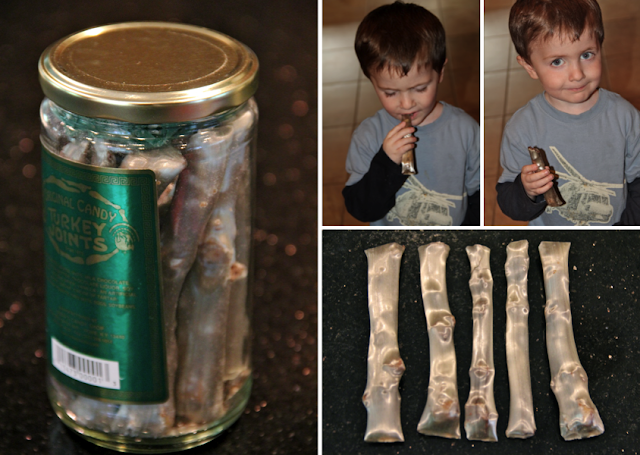 This unique treat is created in Rome, New York, using an old time process and a secret formula. The end result is a decadent chocolate and brazil nut "bone marrow" center that is enrobed in a delicate, shiny and crunchy sugar "bone" outer shell.
My kids were all a little skeptical, and hesitant to try them, at first… But, after just a little nibble, they "gobbled" them all up. And it's a good thing too! Despite my diet, I couldn't resist having a taste myself (just three bites) and boy was it yummy!
It has been so much fun to discover (and enjoy) a few of the regional specialties found around our country.