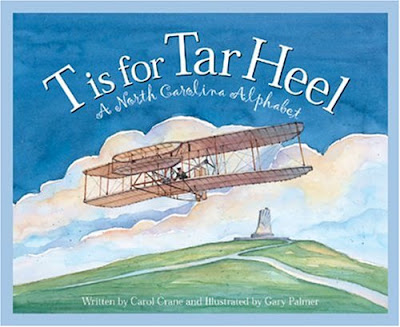 a title that we're all proud of.
Our flag, our ancestors, "good people,"
we honor the history we love
."
I'm still working on catching up with the kids State-by-State study. At this point, as we finish up our 2011-2013 school year, the kids have all completed 20 states. Not quite half, but we are making progress. I have high hopes that we will be able to finish the remaining 30 by next summer, since we won't be adding on to our home, or having another new baby this Christmas. Excuses, excuses. 😉
Even though it has taken time to fit the State Study in to our busy schedule, we all think it has been worth the extra effort! The girls have been having so much fun with their baking, and the boys love flipping through their albums and looking back at all of their little illustrations for each state.
.: North Carolina by Captain :.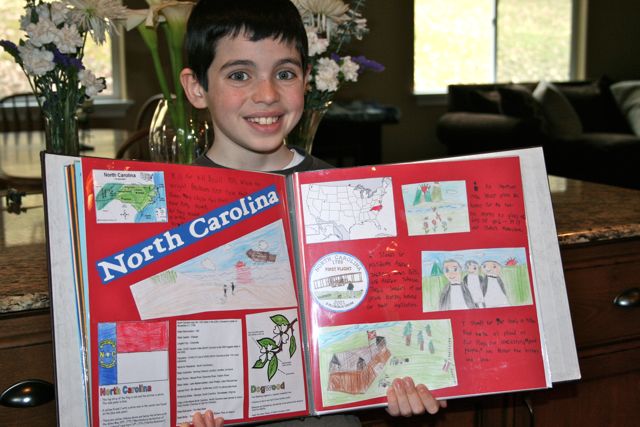 Captain's pages for North Carolina ~ photo taken March 9, 2011

.: North Carolina by Rascal :.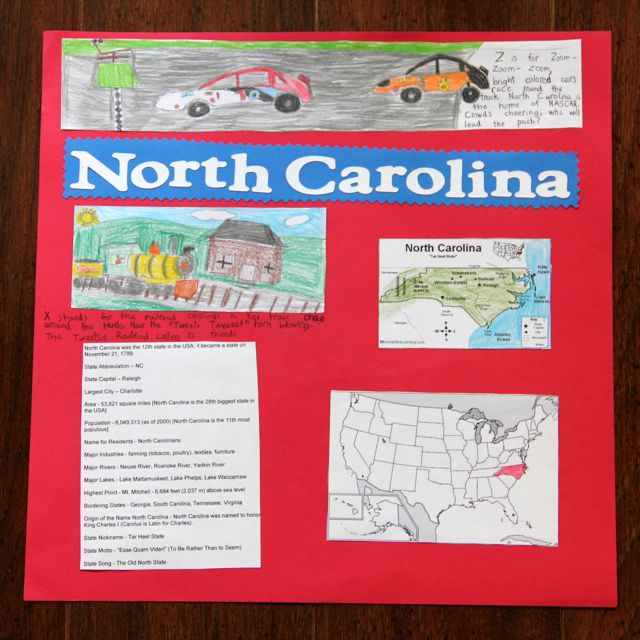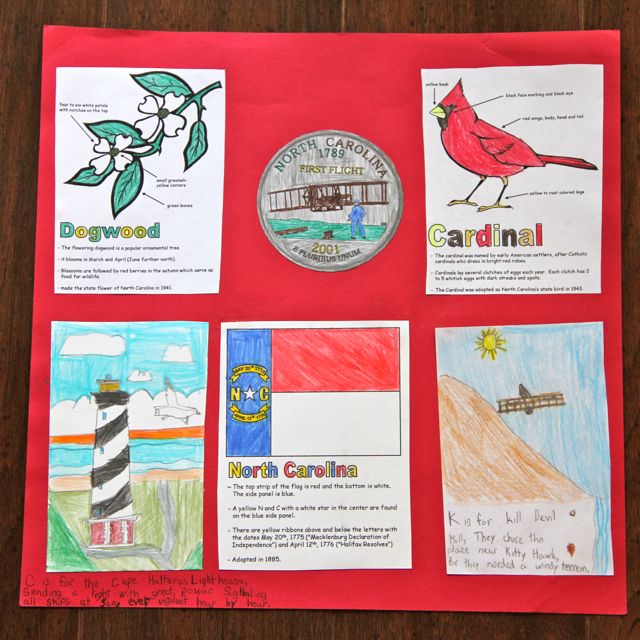 *The links to the worksheets used for these notebook pages can be found here.