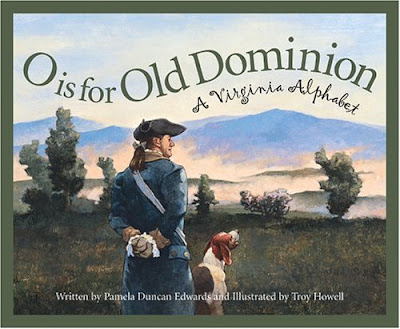 "O is for "The Old Dominion,"
a name given us by Royalty
for during England's civil war,
Virginia showed her loyalty."
Well, the boys have been feeling a little bit left out since I stopped posting their State Scrapbook Pages last year. They spend quite a bit of time on each state, creating their own little illustrations inspired by the Discover America State by State Alphabet Series. They have been asking me for a long time to post some more to share with you all! Now that the girls have caught up to where I left off posting with the boys, I will start adding them as well, beginning with Virginia.
These pictures were taken last March…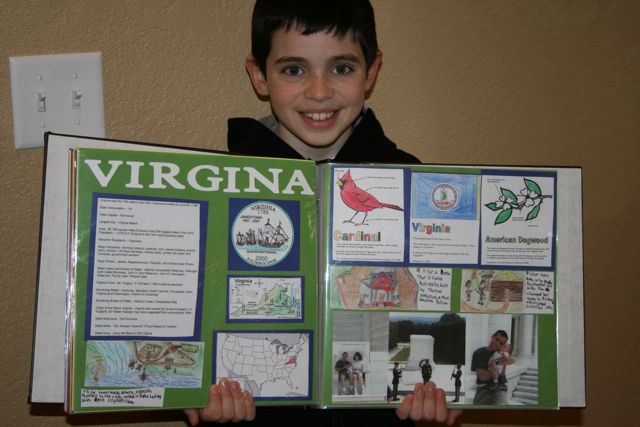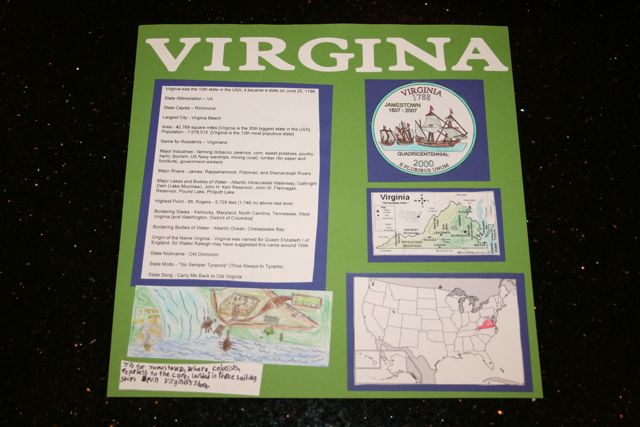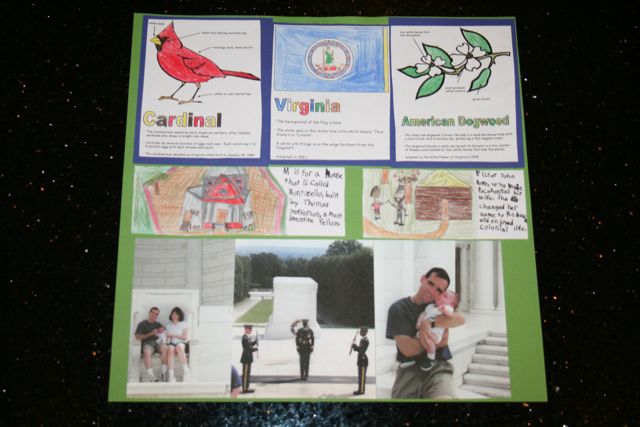 Captain is the only one of our children that has been on an airplane. (Technically Bud has too, since I was pregnant with him when I went to TX last fall.) Back in 2000, when Captain was just a few months old, we traveled to VA for my sister-in-law's wedding! Captain decided to include copies of a few of the pictures that were taken during our visit to Arlington Cemetery on his scrapbook pages.
where the brave and the best
in old plantation grounds
It doesn't look like I took a picture of Rascal with his pages, but here they are completed: