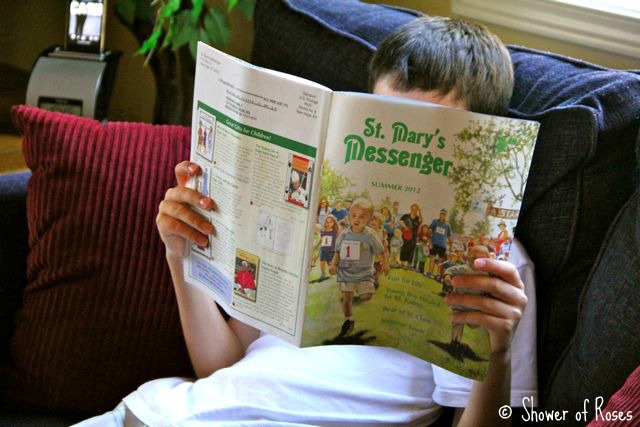 Do your children have a favorite magazine? I've been meaning to share about the magazine subscription that we have for our children for awhile now, and was reminded yesterday when our Summer Issue of
St. Mary's Messenger
arrived in the mail!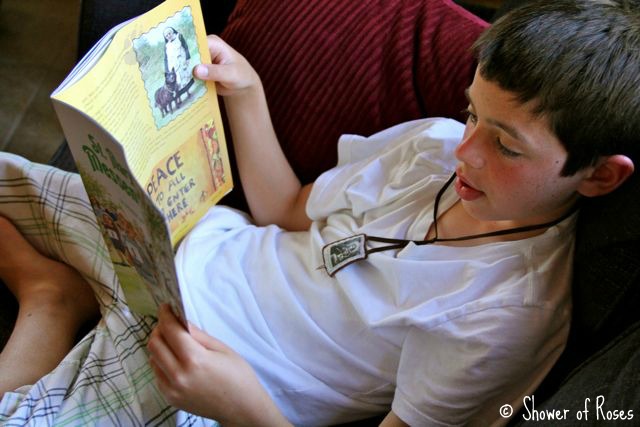 St. Mary's Messenger is a full-sized, full-color, quarterly Catholic magazine for children, ages 7 to 12, which provides children with a fun and entertaining way to learn more about their Catholic faith, Jesus, Mary and the saints! It is an excellent magazine, and our children get excited every time it arrives in our mailbox!
Yesterday afternoon, as Captain was reading was reading the article Bear of St. Clare's, he stopped and said, "MOM! I know these nuns! There is Sister Agnes Clare, the one that always helps at Family Camp!" It ended up being the first thing the kids showed their daddy when he arrived home from work last night!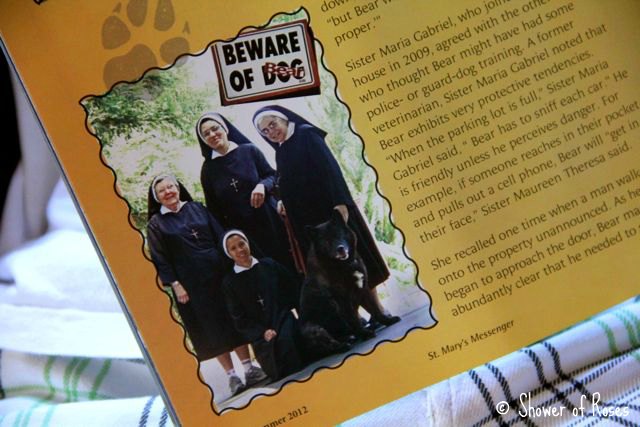 Some of the other articles in this latest edition include: Fun for Life (an article on raising funds for ultrasounds), a poem about The Boston Tea Party, Two Tones New Home (another story about a dog), The Pilgrimage to Santiago, Young Washington Boy Miraculously Healed by Bl. Kateri, Recipes and Games, Summer Saints, Seeds and Weeds, information on Spiritual Bouquets, and even includes a packet of wildflower seeds to plant. It really is a wonderful magazine!