Yesterday, in preparation for today's feast of St. Nicholas, the children unwrapped The Baker's Dozen: A Saint Nicholas Tale (a fun tale about generosity and the origin of the term 'baker's dozen') for us all to read together. After reading the book the we baked Saint Nicholas Cookies using the recipe provided along with the template from the back of the book!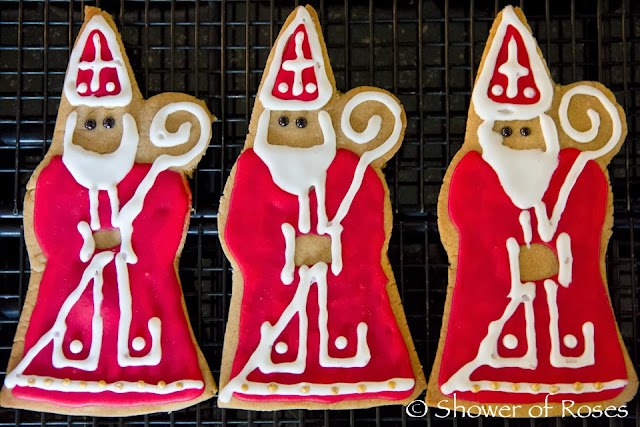 We finished decorating them this afternoon, in between early morning Orthodontist appointments, lessons with the tutor, and lego robotics for the big boys. It was a busy day, but ended with our usual St. Nicholas Brunch (for dinner this year) and another wonderful picture book!
1 cup unsalted butter
1 large egg
1/2 cup honey
1 tablespoon milk
1 teaspoon almond milk
1/2 cup firmly packed light brown sugar
2 teaspoons ground cinnamon
1/4 teaspoon ground ginger
1/4 teaspoon ground cloves
1/4 teaspoon ground nutmeg
1/4 teaspoon salt
About 4 1/2 cups flour
*I'm including this picture just so you can all see the piles of random items on my counter at any given time… (And show you why I've been hesitating to post any more of the gift ideas I have for my children this year, since I frequently find the kids reading my blog!)
1. Melt the butter and set aside.
2. Beat the egg in a large bowl until the yolk and white are well mixed and fluffy.
3. Add the honey, milk, almond extract to the egg mixture and beat well.
4. Mix the brown sugar, spices, and salt.
5. Add to the egg mixture and beat until well mixed.
6. Add the melted butter slowly and beat until well mixed.
Add the flour slowly until the cookie dough is solid enough to knead.
8. Transfer to your work surface and knead in more flour to make soft, slightly sticky dough.
9. Shape the cookie with a pattern, cookie cutter, or cookie mold.
10. Preheat the oven to 350˚F, or lower for especially thick cookies. Bake for 10 to 15 minutes or until the cookies are slightly brown around the edges. Transfer to cookie racks and cool.
11. After the cookies have cooled, decorate with red and white icing.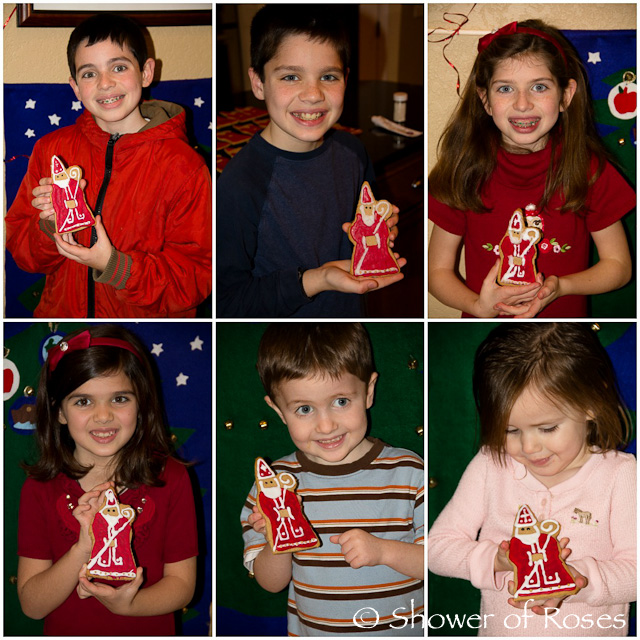 12. Enjoy!
13. (We have to have a Baker's Dozen for the directions, right?)