Please tell me I'm not the only mother that cried when her children went in to get their braces put on their teeth… I felt so silly! Still, how are they possibly old enough for braces? I'm not ready for them to grow up yet!
Of course, I took pictures before, during, and after their appointment to share with you all. Speaking of which, Twinkle Toes asked me which color rubber bands I had on my braces, when I first got them… I couldn't remember and she commented that, "It's too bad your mom didn't have a blog when you were little, so you could go and check!" So, for the record, Twinkle Toes opted for "Screaming Pink" and Captain choose "Midnight Blue." 🙂
Before:
During: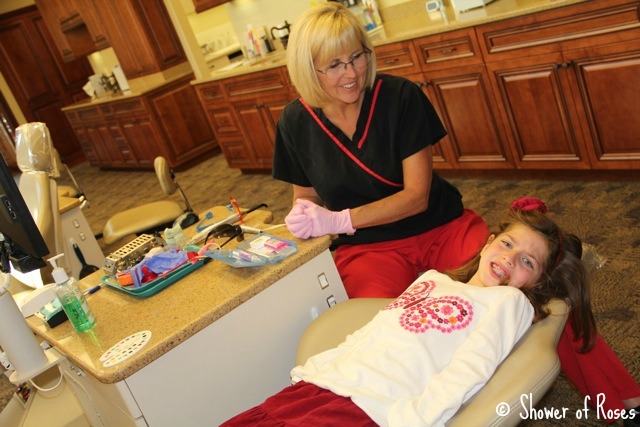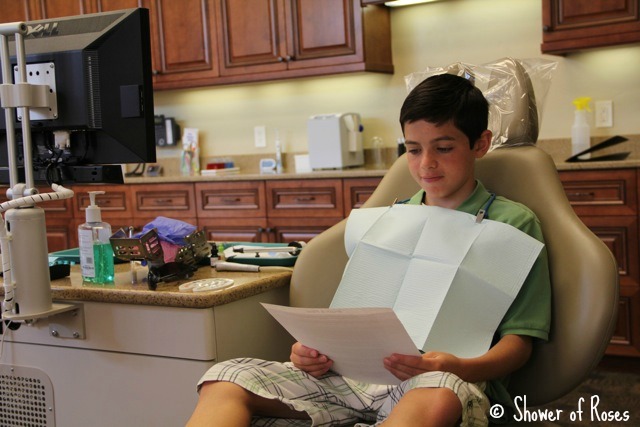 After:
Smoothies from the Orthodontist!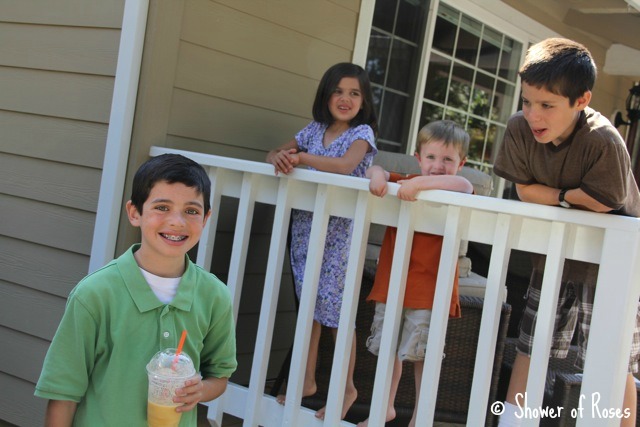 Curious Siblings…
Special Treats
During their appointment, while I was at the store stocking up on Ibuprofen and Mouth Wash, I decided to surprise Captain with a few new lego minifigures.
Twinkle Toes's surprise
should be delivered by the UPS man any minute! 🙂
(I love it when I pre-order new books. This one will also be arriving tomorrow! I would have had it by now, but I ordered it so long ago I had to update my credit card information…)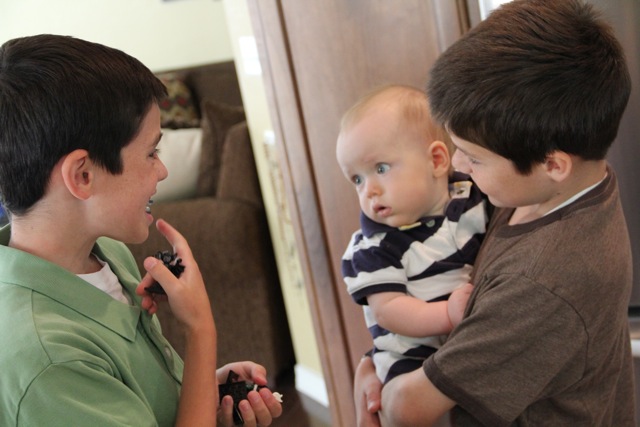 Bud wasn't sure what to think…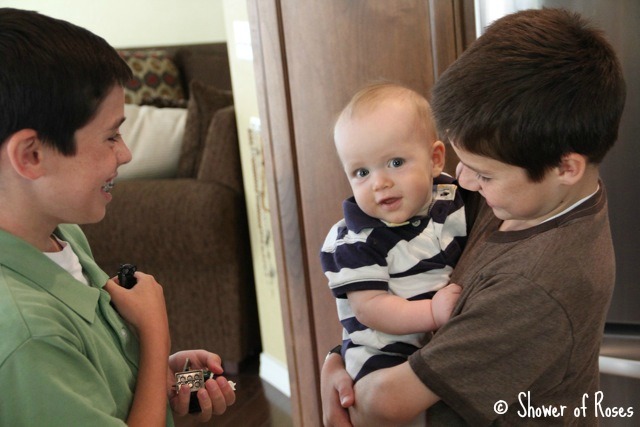 … but he always has a smile for his mama!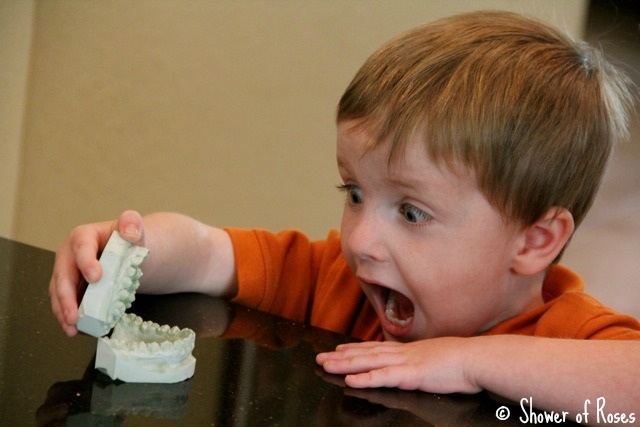 Time for me to go mop the floors… They just somehow looked clean in that video from the other day! We've decided to cut back on the cleaning lady to (partially) help with all the extra dental expenses… (I'm sure I looked like Snuggles when we added up all the charges!) I am sure going to miss having her help, even if she was only coming six hours a month! Still, it will all be worth it, and it's such a blessing to be able to do this for our children. God is good!