On Friday, January 13th, the traditional feast of the Baptism of Our Lord, our two oldest daughters received their First Holy Communions in the Extraordinary form of the Mass. It was such a beautiful Mass, offered by their Uncle, and served by their father and oldest brother.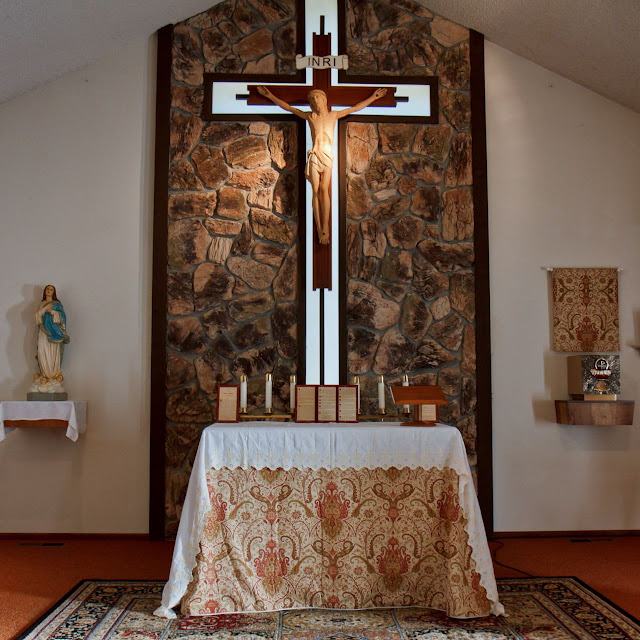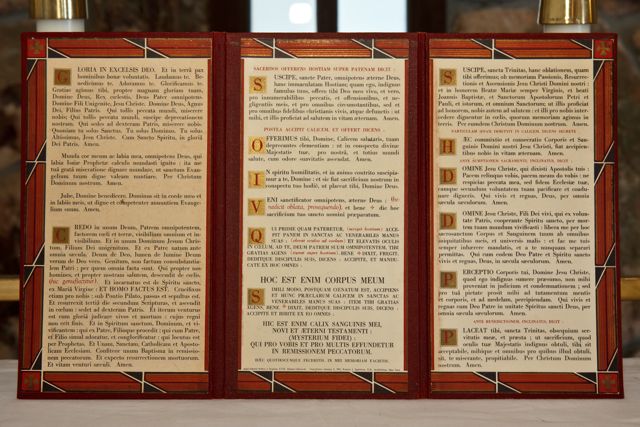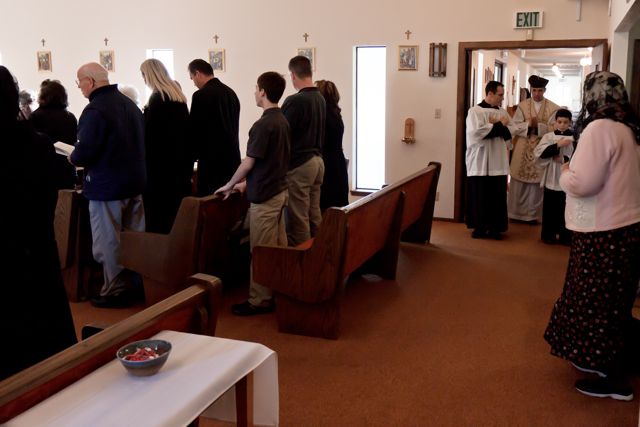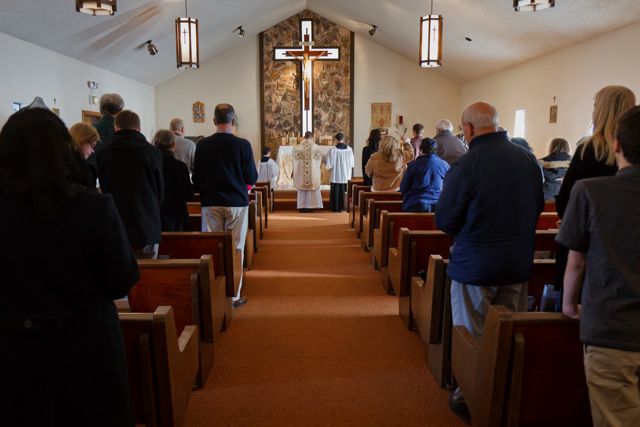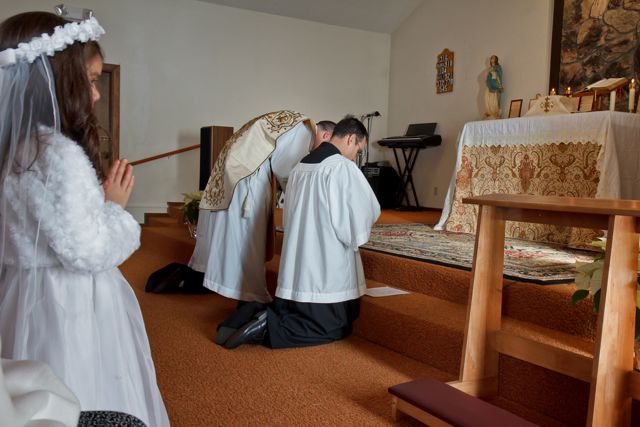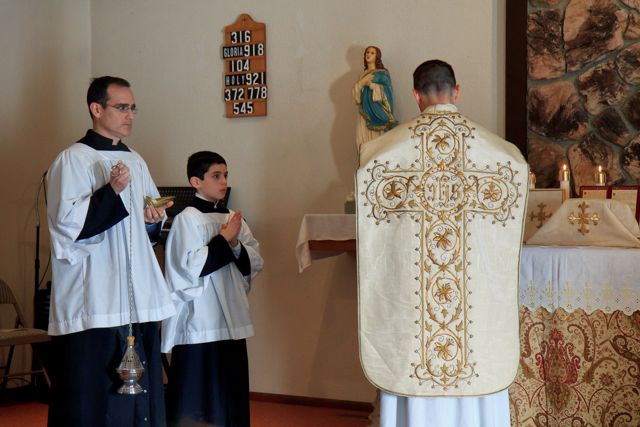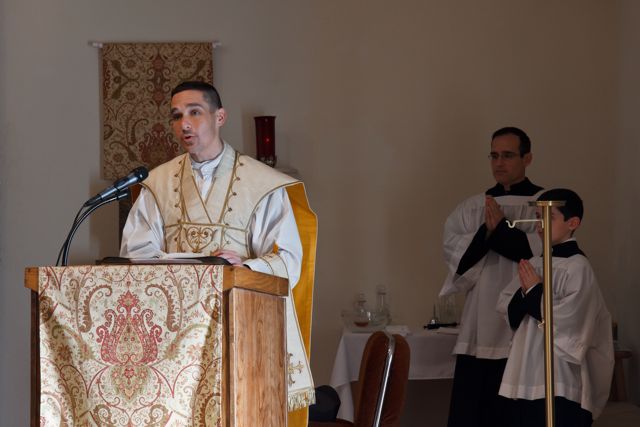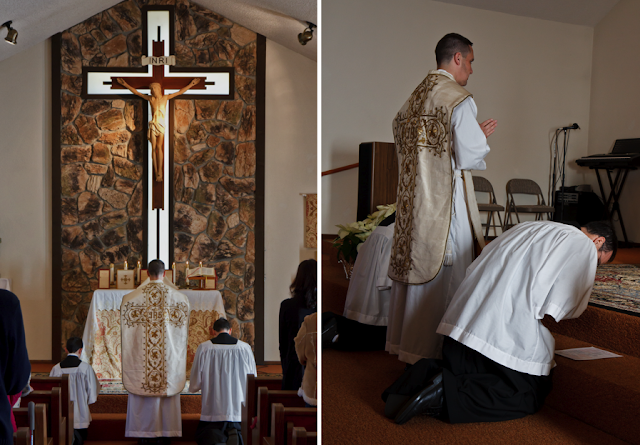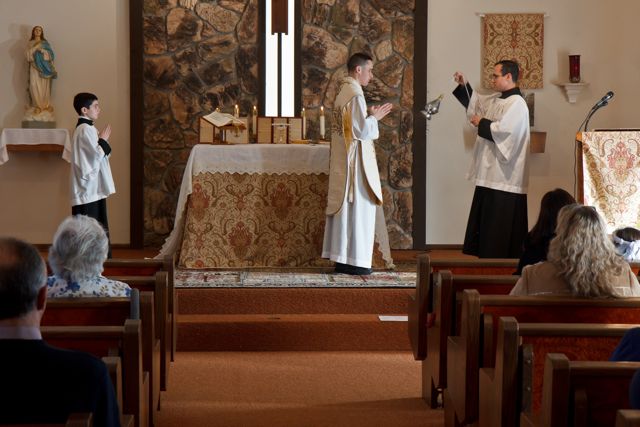 The Beauty and Splendor of the Ancient Liturgy. The Sung Latin Mass is celebrated with all the solemnity of Gregorian chant, incense, and ceremonial.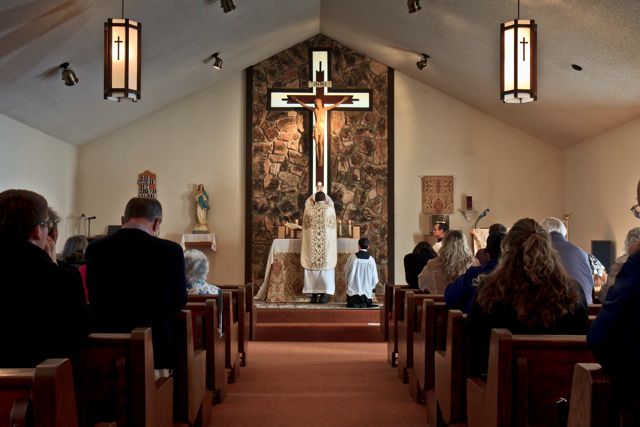 Pie pellicane, Iesu Domine,
Me immundum munda tuo sanguine.
Cuius una stilla salvum facere
Totum mundum quit ab omni scelere.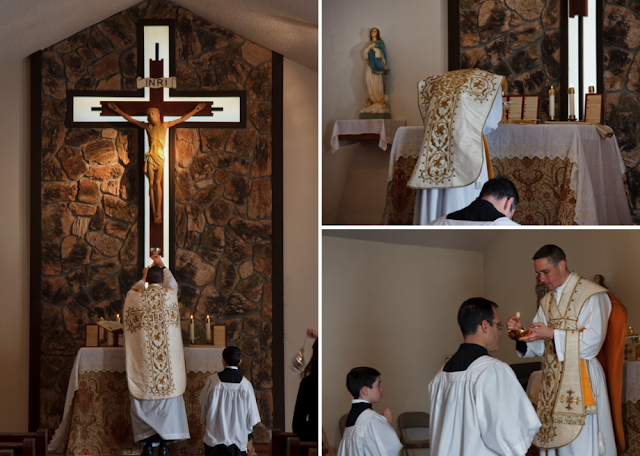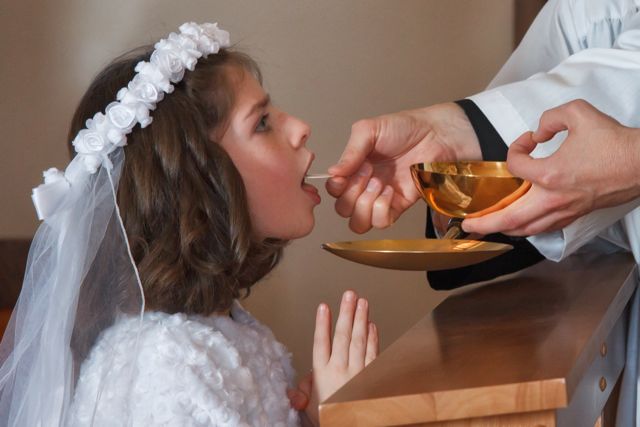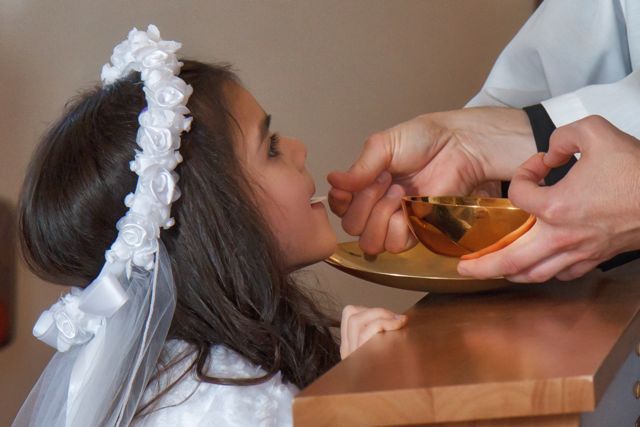 "May this holy Mass keep all stain of sin from my soul. May It keep me close to Your Sacred Heart, O Jesus, as long as I live. May It bind me to You forever in Heaven."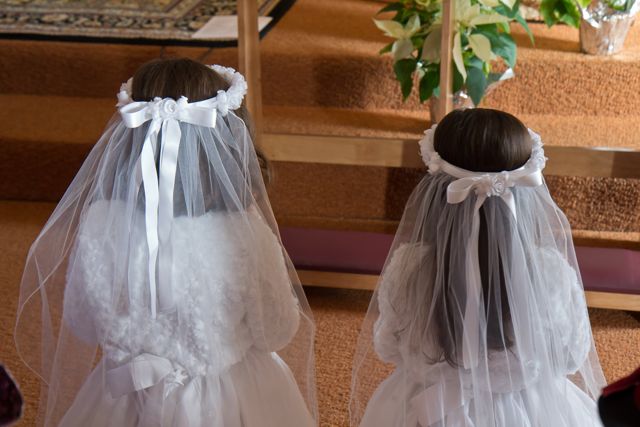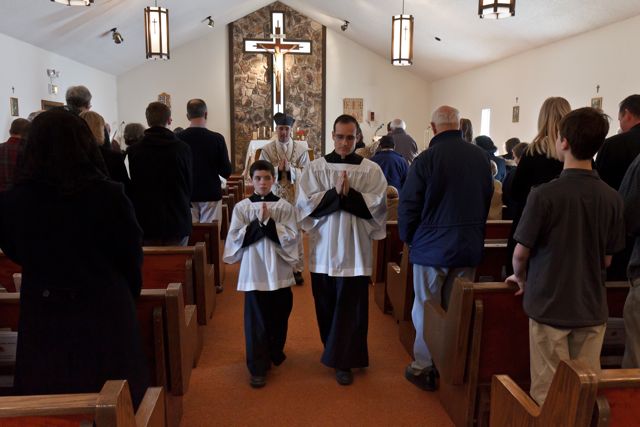 "May this Holy Sacrifice which I have offered please Thee O Lord. May it bring Thy blessing upon me, and upon all for whom I have offered it, through the merits of Christ, Our Lord. Amen."