Our little Bud spent a few moments this afternoon on one of his new super cute Quilties, made by his soon-to-be
Texan Godmother
, following his two week check-up. Isn't it darling?!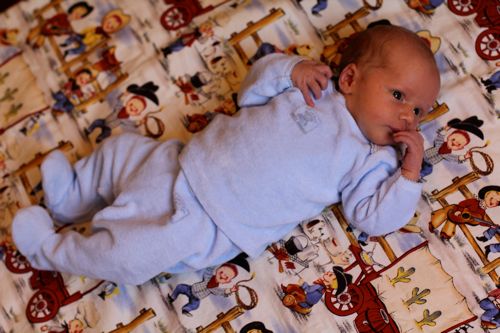 And, of course, Snuggles immediately joined him and thinks the "Cowboy" Quiltie is so neat! Snuggles just can't get enough of his new little brother, even though "he sure loves his mommy the best!"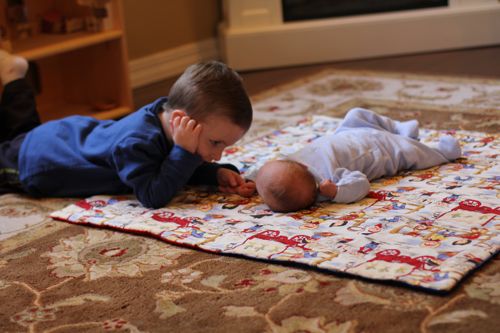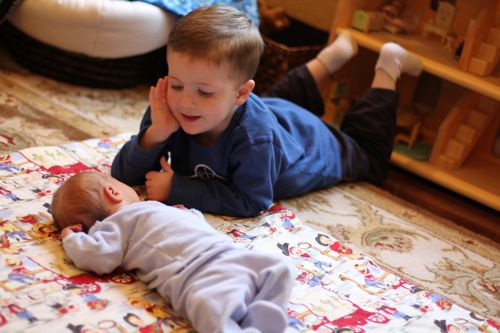 Bud is doing well and weighed just one ounce less than his birthweight at 7 pounds 4 oz! Considering that he nurses pretty much hourly, except for 1 or 2 two hour stretches, both day and night, I'm sure he will be there in no time!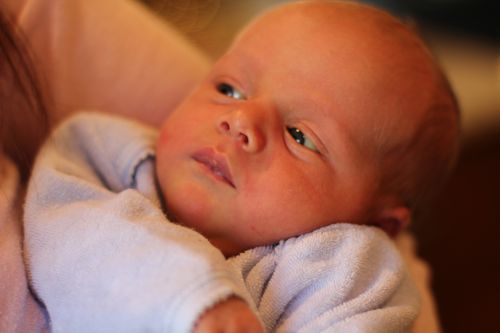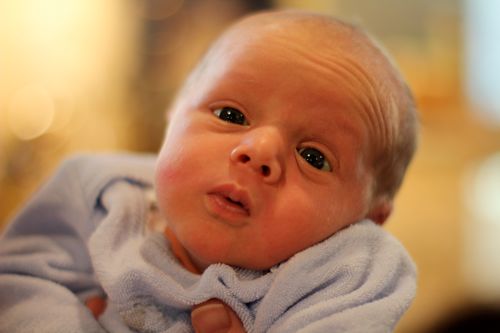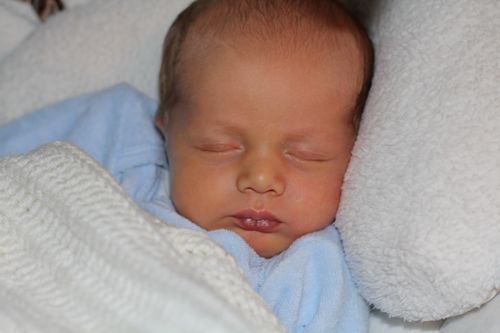 Goodnight, God Bless!