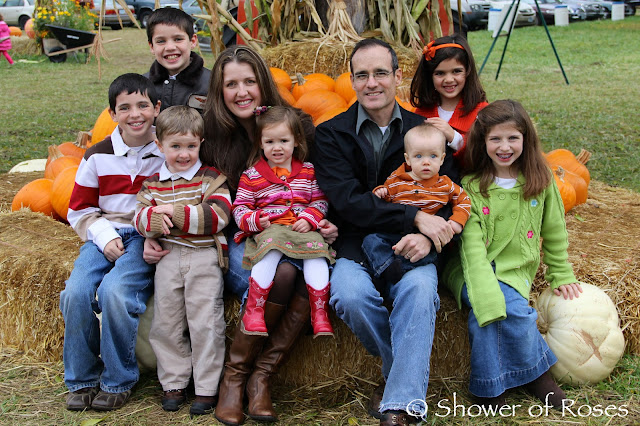 We are home from Mass, the turkey is in the oven (my mom and little sister came over after Mass to help!), the boys are playing football in the years with their Uncle David (my youngest brother), and more of my family will be coming over soon!
I have so very much to be thankful for today, including all of you – my online friends and visitors here at Shower of Roses. I can't tell you how much I treasure your friendships, prayers and support! May God bless you all!
Happy Thanksgiving to you and your families!