— 1 —
It's a Friday during Lent and we gave up sweets, which means we didn't make any special treats for today's Feast of the Chair of St. Peter. However, that doesn't mean we haven't done anything special for this feast day, during this very significant time for our Holy Mother Church as we wonder who will be sitting in the "Chair of St. Peter" soon. So, I thought today would be the perfect day to begin our Papal Unit Study!
— 2 —
Here is a sneak peek at the Lap Book I'm creating for my children to complete and assemble!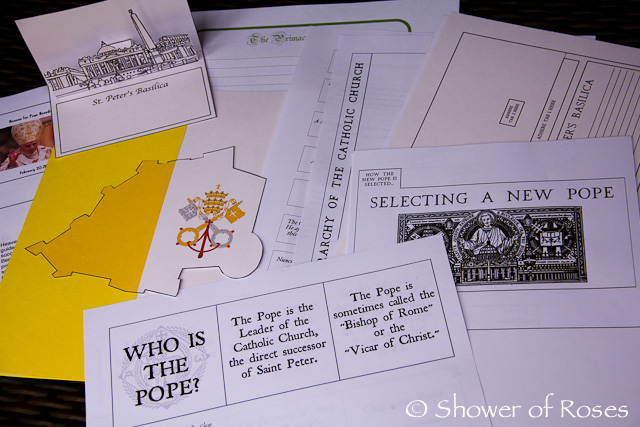 Yep, this is what I've been working on all afternoon, instead of exercising or working on my next Catholic Digest submission…
What? Me procrastinate?! Never!
😉
— 3 —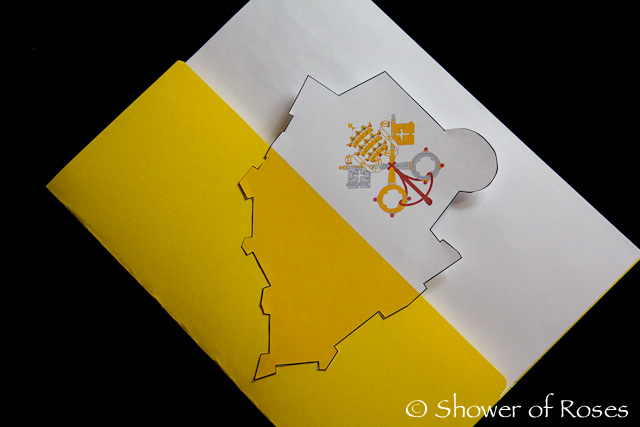 I'm so excited with how it's turning out! Isn't the cover perfect? I made a sample for the kids, and will let them each create their own. I used a yellow file folder and a piece of white card stock to create the base, and then attached the Vatican flag in the shape of the country! (Did you know that Vatican City is really a country?) I glued just the yellow of the flag to the yellow file folder, overlapping the rest onto the white. I haven't figured out how many additional flaps it will need, since I am still creating the mini-books, so I'll just add those later.
— 4 —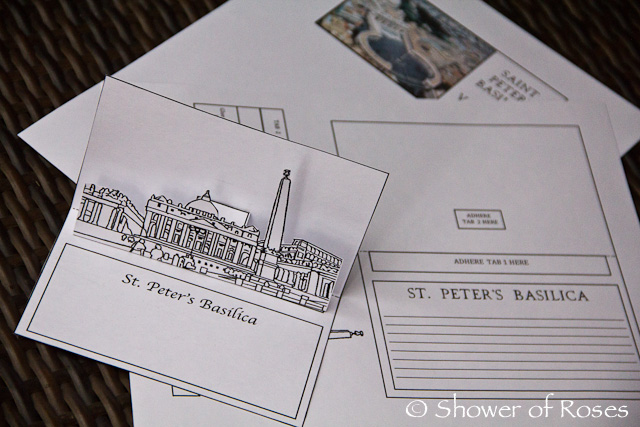 I'm even more excited about the St. Peter's Basilica Pop-up Book! (It was inspired by the Erie Canal Mini-Book from the boys Early 19th Century Lap Book, and I was so thrilled to figure out how to make it work for St. Peter's!) You can see my rough draft in the picture above along with the final printed version. The kids will be able to color the basilica and the background (the sky) before assembling it and adding their description.
— 5 —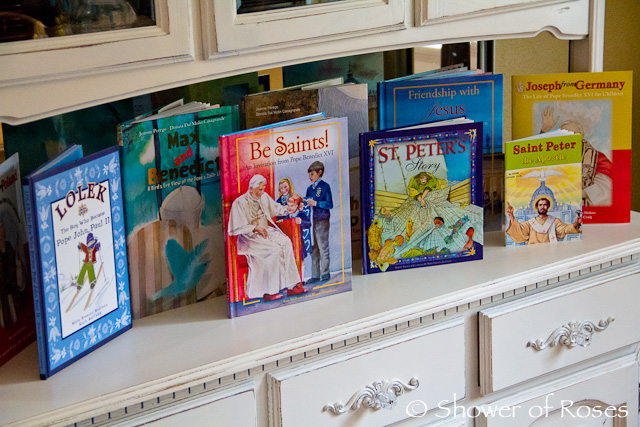 I've displayed some of our "Pope" themed picture books which we will be reading over the next few weeks beginning with St. Peter's Story and Saint Peter the Apostle today. I'll be sure to include a list of all our books when I post the Lap Book (if anyone is interested in using it too?) but in the meantime I have them listed in the sidebar. In addition to reading lots of great books, I'm drawing from My Catholic Faith and some online websites (like this one – thanks, Charlotte, for the link!)
— 6 —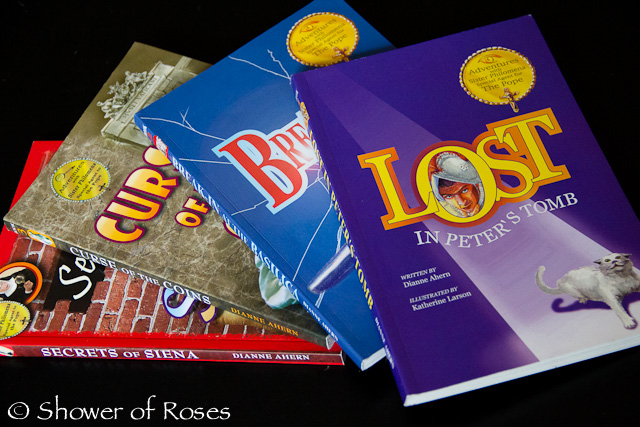 We broke out these fun books too! My boys loved reading them and I thought they (or at least the first one) might make a fun read aloud over the next couple weeks. You can find them here: Lost in Peter's Tomb, Break-In at the Basilica, Curse of the Coins, and Secrets of Siena. My boys originally received these in their Easter baskets, if I remember correctly…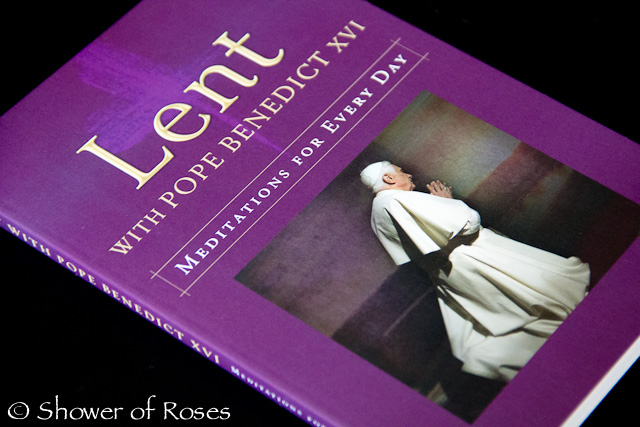 "Let it not be said, or thought, that this ministry of Peter finishes with his life on earth. That which is given as the support of a Church which is to last forever, can never be taken away. Peter will live in his successors; Peter will speak, in his Chair, to the end of time."
~
Jacques Bossuet