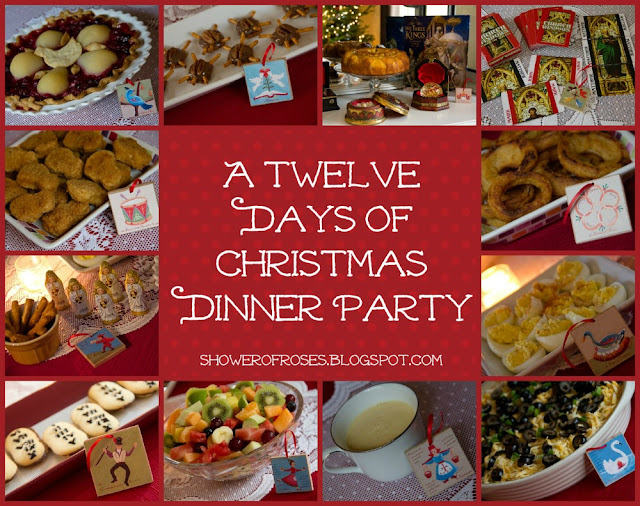 I mentioned the other night that I was
planning
a
Twelve Days of Christmas Dinner Party on Twelfth Night
for my family! I was able to make it to the grocery story after a lovely (early birthday) dinner date with my husband on Friday night and found almost everything on my list. (Sean left early Sunday morning for another out of state training session and will be gone for three weeks… Please keep his safety, and my sanity, in your prayers!) While Sean packed and prepared for his trip, I had fun in the kitchen creating this Twelfth Night/Epiphany Party for our family! We enjoyed a late lunch/early dinner and then went to the Vigil Mass before coming home for dessert and games, before taking down our tree… I was so sad to see it go, but it is now quickly drying out, and the thought of me trying to wrestle it out of the house with the boys didn't sound like too much fun! 😉 I did, however, keep the little trees and lights by the fireplace, and our nativity and Christ Candle will remain out until Candlemas!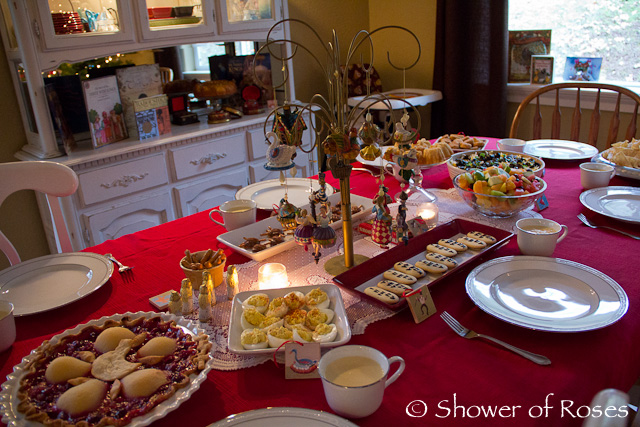 Inspired by the song The Twelve Days of Christmas, I came up with twelve menu items for our party. Legend has it that each gift represents an aspect of our faith and it has been said that this song was used to help teach catechism to children when religious instruction was prohibited. Whether or not this is true, I just love all the symbolism and am always looking for ways to teach my children more about our faith. (Note: You can find our Twelve Days of Christmas Lap Book here.) When creating the menu I drew from both the original gifts and the Catholic aspects of our faith which they symbolize.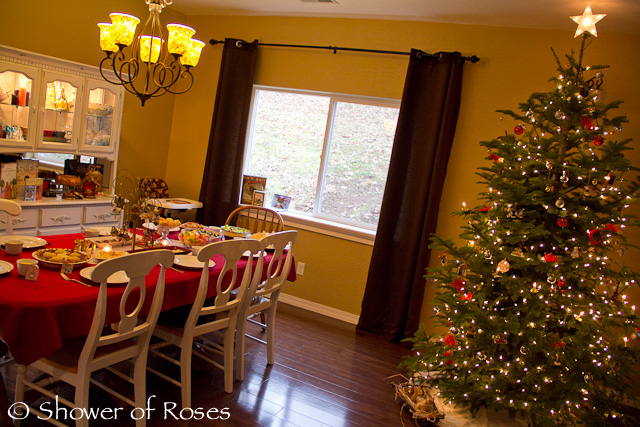 I set the table with a red tablecloth and our Silent Night Table Runner, moved our Twelve Days of Christmas Ornaments from the kitchen to the table as well, and used the lovely new little ornaments from Jesse Tree Treasures to place next to each food item.
.: The Menu :.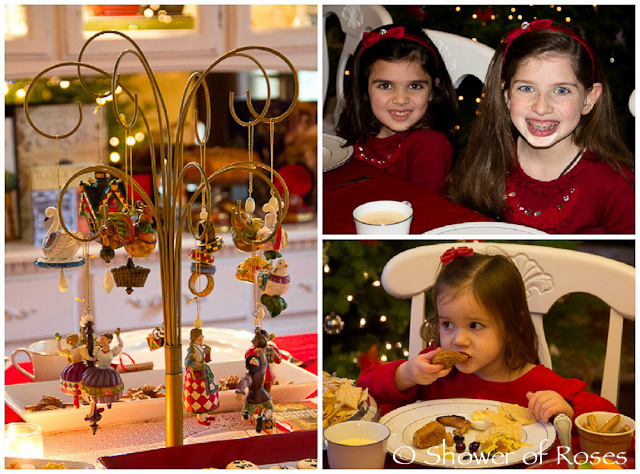 I did end up making a few modifications to my planned menu, based on what I was able to find shopping. Here are some pictures of what we came up with:
When I saw the Partridge in a Pear Tree Pie over at Taste of Home, I knew I had to try making it… It was pretty simple and turned out so cute and delicious. I didn't have a partridge cookie cutter so I just hand cut a design with a butter knife. I also added some little leaves and cross shapes as well.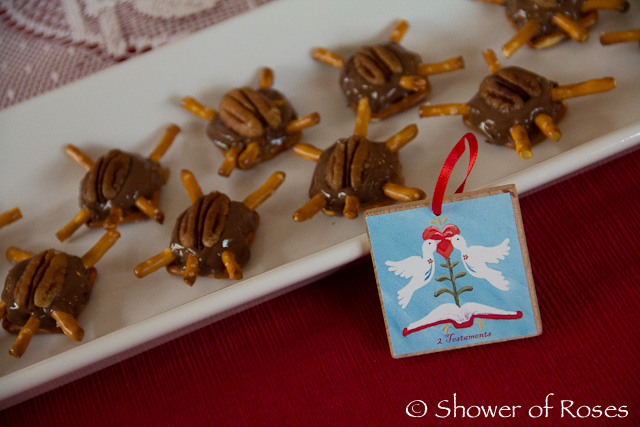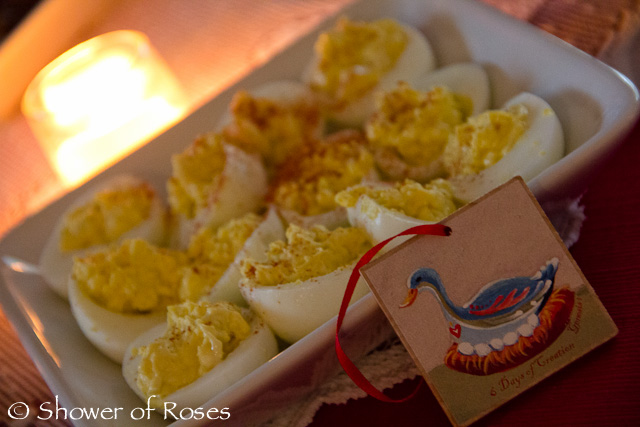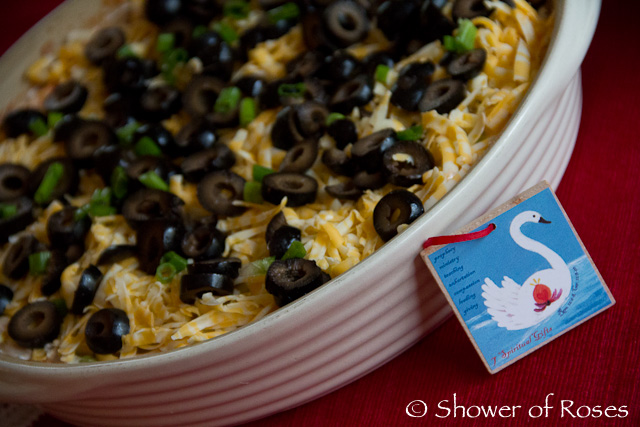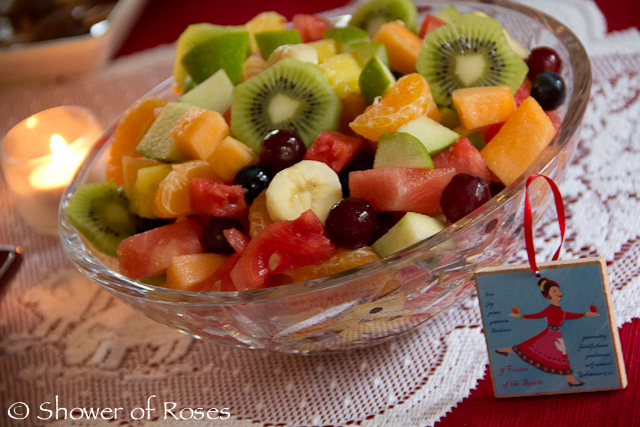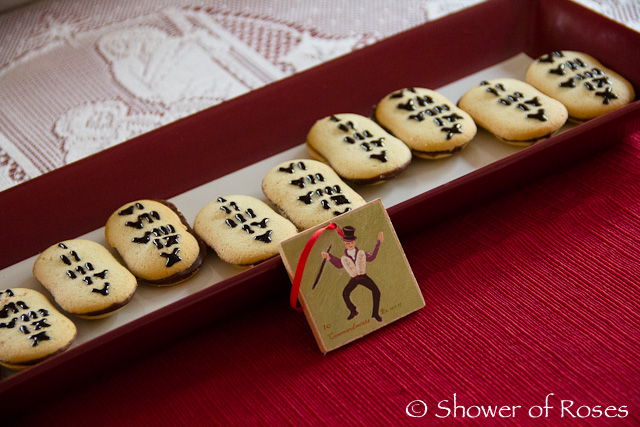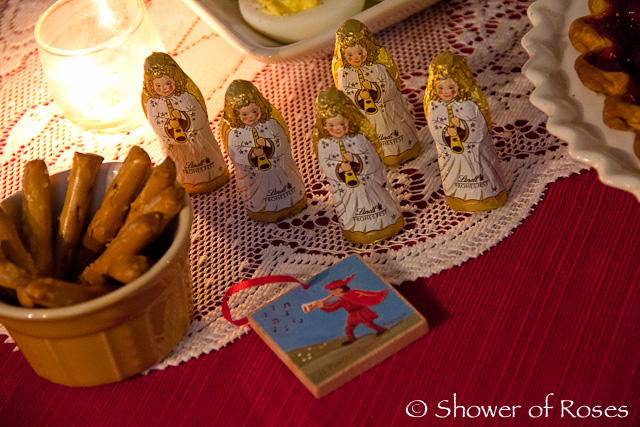 Twelve Days of Christmas Picture Books:
The Twelve Days of Christmas Illustrated by Laurel Long
The Twelve Days of Christmas Illustrated by Jan Brett
The Twelve Days of Christmas: A Christmas Pop-Up Illustrated byJohn Patience
The Twelve Days of Christmas: The Story Behind a Favorite Christmas Song (not pictured)
Epiphany Picture Books Pictured:
The Last Straw by Frederick H. Thury
The Third Gift by Linda Sue Park
Baboushka and the Three Kings by Ruth Robbins
We Three Kings Illustrated by Gennady Spirin
Three Kings Original Gifts of Christmas: Gold Frankincense & Myrrh Deluxe Three Box Set