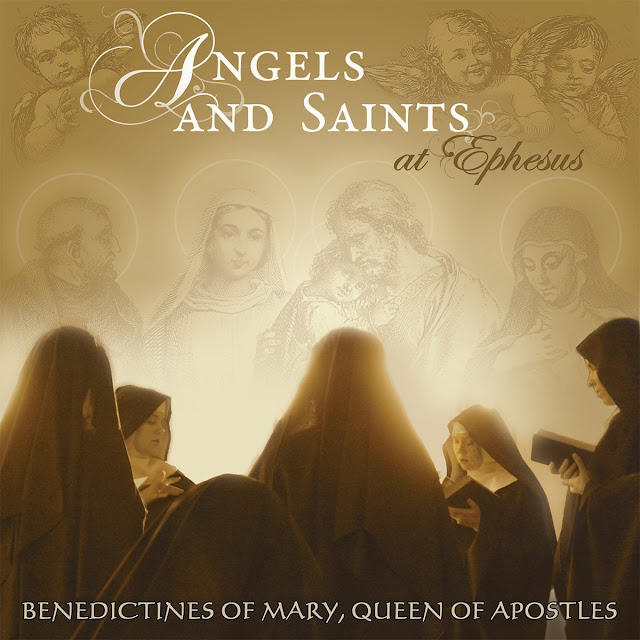 Remember the beautiful Advent at Ephesus CD I recommended during Advent? Well, the dear sisters at the Benedictines of Mary, Queen of the Apostles have created another inspiring collection of music featuring 17 English and Latin pieces sung a cappella on the feasts of the holy Saints and angels throughout the year:
Monica from
De Montfort Music
sent me an email this afternoon asking if I could help promote
this new CD
. She described it as
"breathtaking"
and "
so gorgeous that I am certain I have just heard the sounds of Heaven!"
I'm more than happy to share it with you all, and already pre-ordered a copy to give to my mother, who happens to be a Benedictine Oblate, for Mother's Day on May 13th!
*I hope you're not reading this mom!
🙂
The funds from the sale of this CD will assist the sisters in alleviating their remaining debt, helping them get closer to building their much needed permanent monastery. Plus. if the pre-order number is high, this music will be more widely available upon it's release showing that there is a commercial need/demand for truth and beauty in art.

*Feed readers may need to click through to watch the video.