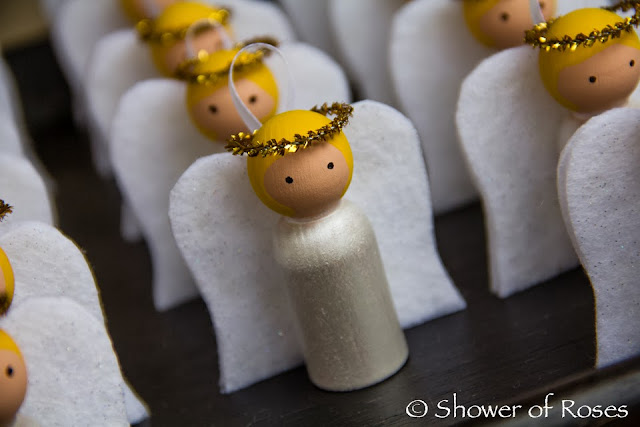 I've mentioned a few times that I am participating in a Jesse Tree Ornament Swap this year! I choose to make the "Angel" ornament for the swap. Our box of ornaments hasn't arrived yet, but since I've started to see the sets arriving at other homes I thought I'd share the completed pictures of the angel ornaments I made!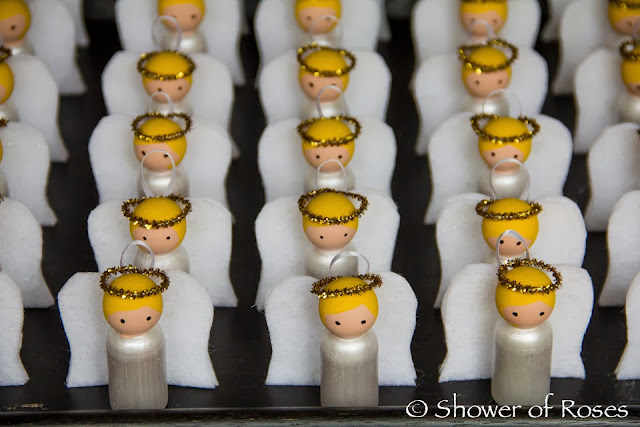 Jesse Tree Angel Ornaments
Supplies:
2-3/8″ Wood Peg Dolls – I usually purchase mine from Woodworks LTD
Acrylic Paint – I used Skintone, Metalic Pearl White and Yellow
Fine Tip Sharpie Black Paint Pen (for the Angels eyes)
White Glitter Felt – I used 4 sheets for 35 Angels
Gold Pipe Cleaners – 5″ or so for each Angel (I cut each pipe cleaner in half)
White Ribbon (to create a loop for the ornament hook)
Scissors
Hot Glue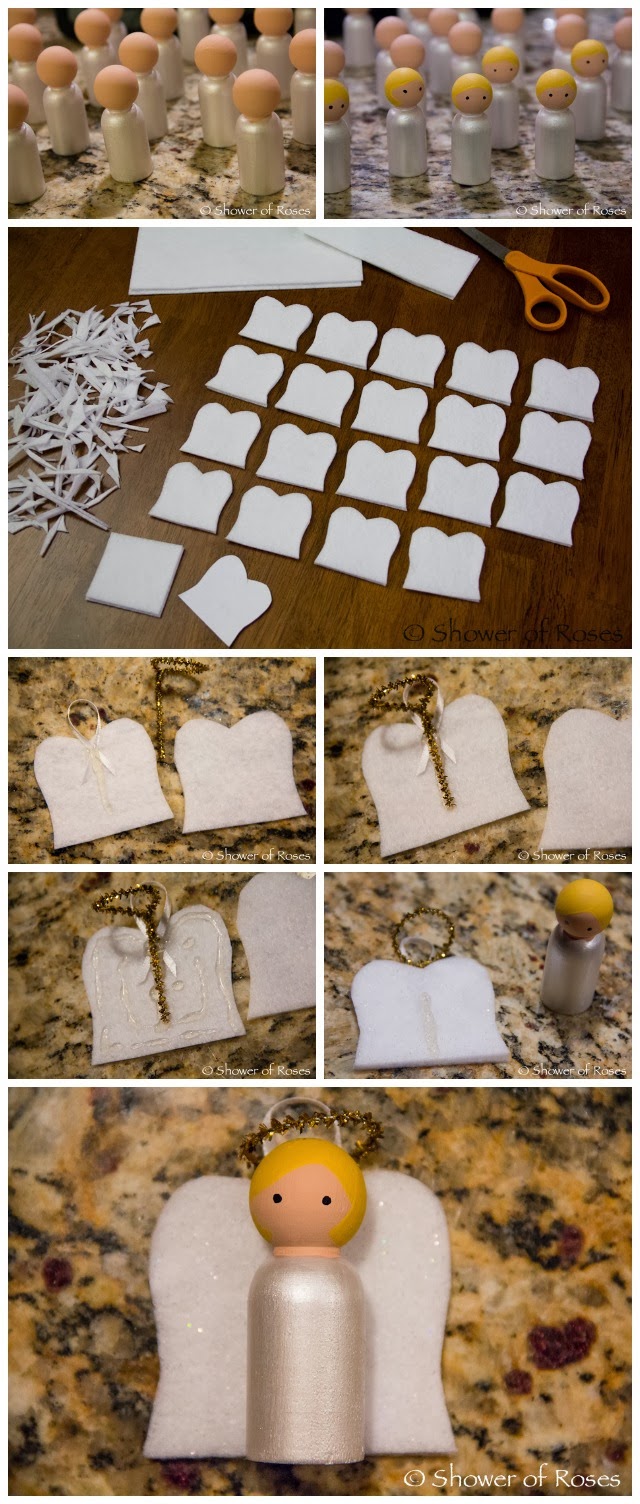 First I painted the skintone for the faces and the white gowns. Then I added a little yellow for the hair and two black eyes using the
Sharpie Paint Pen
. I created a paper template and then cut out 2 wings for each angel. I hot glued the ribbon and the halo created out of pipe cleaner in between the two wings and then attached the Angel to the wings with a little more hot glue.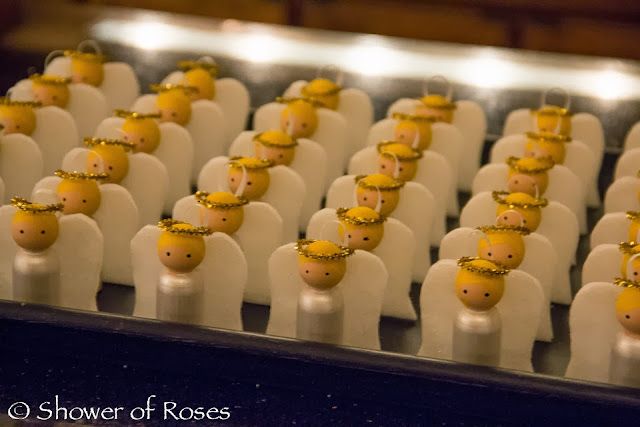 It didn't take very long to create one angel ornament…
The THIRTY-FIVE for the swap was a different story! 😉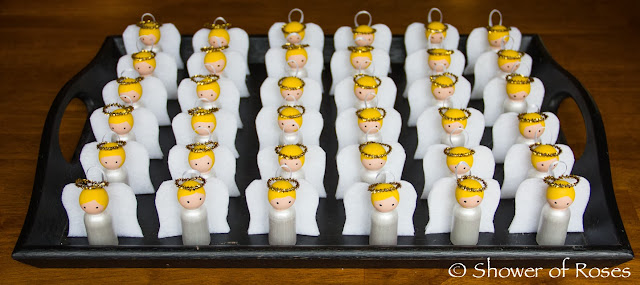 I was very happy with how they turned out and sure hope all the other families who are participating in the swap will like them as well! 🙂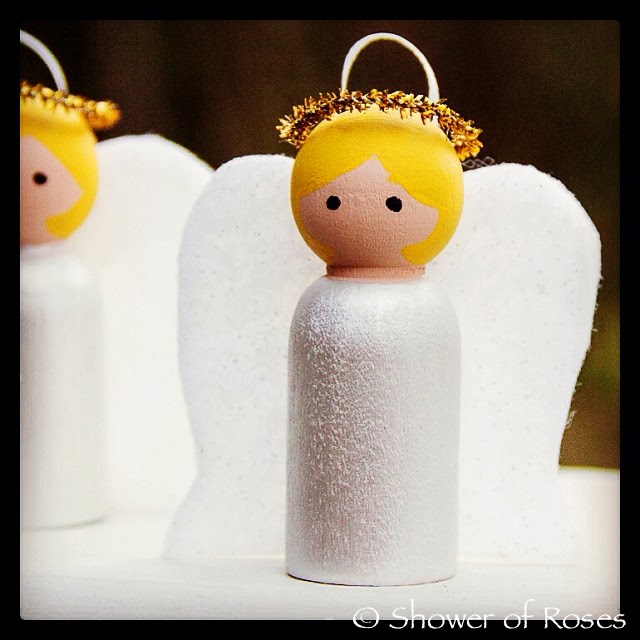 And there appeared to him an angel of the Lord, standing on the right side of the alter of incense. And Zachary seeing him, was troubled, and fear fell upon him. But the angel said to him: Fear not, Zachary, for thy prayer is heard; and thy wife Elizabeth shall bear thee a son, and thou shalt call his name John.