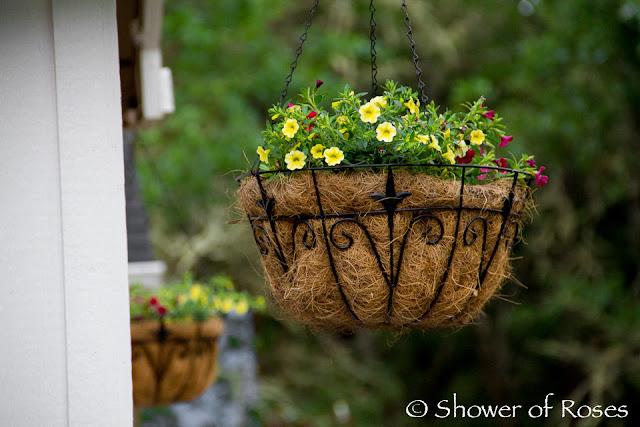 Outside my window…
I can see the beautiful new flowers my thoughtful husband picked up on his way home from work and planted in my hanging baskets from last year. Much to everyone's delight the hummingbirds have already been spotted enjoying the flowers too!
I am thinking…
about curriculum plans for next year! I'd love to wrap them up soon and place the last of my book orders.
I am thankful…
for this delicious steamy cup of coffee (with a little half-and-half) following the three-day detox which I successfully completed, despite the flu-like symptoms on Day One! It was a tough few days, especially choking down the flax granola each morning (which is surprisingly starting to become more palatable), but I really do feel great and it has been so nice to see the weight, which has crept on the last couple months, fall right back off! I am confident that I'll finally be able to hit a new low this week and finally get off this plateau and continue moving towards my goal.
Learning all the time…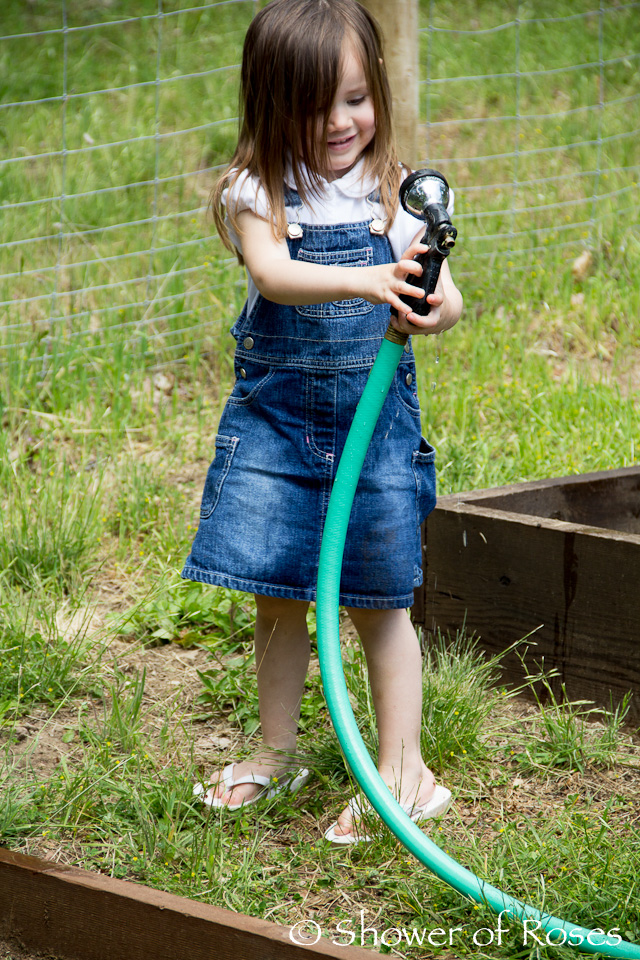 "I would't do…"
Celebrating the liturgical year…
Trinity Sunday is tomorrow. I think we will pick up some Neapolitan Ice Cream on our way home from Mass… And maybe I'll make Tacos for dinner!
From the kitchen…
lots of recipes from The Plan: Eliminate the Surprising "Healthy" Foods that Are Making You Fat–and Lose Weight Fast as I continue through the 20-Day Meal Plan. Today I get to have Coffee (1 cup only), Cheese, Wine and Chocolate! I am the most excited about this morning's cup of coffee and the 1 oz of dark chocolate for dessert. I've never been able to drink wine without having an allergic reaction, and we'll see how it goes with that goat cheese (the test food for today)… My mom is determined to find some that I will like and suggested some soft cheese with herbs from a local creamery.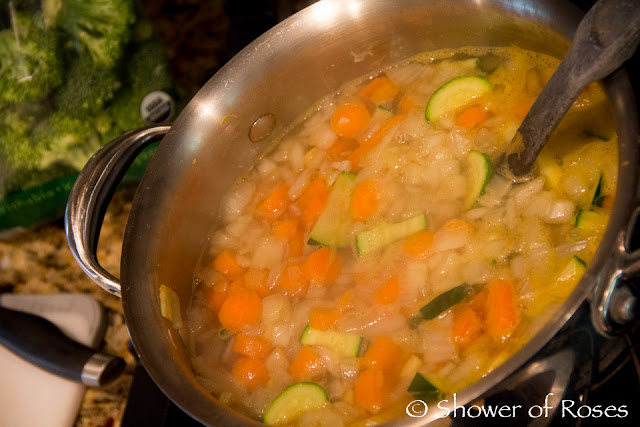 Preparing Carrot Ginger Soup for Lunch on Day One
Updated to add: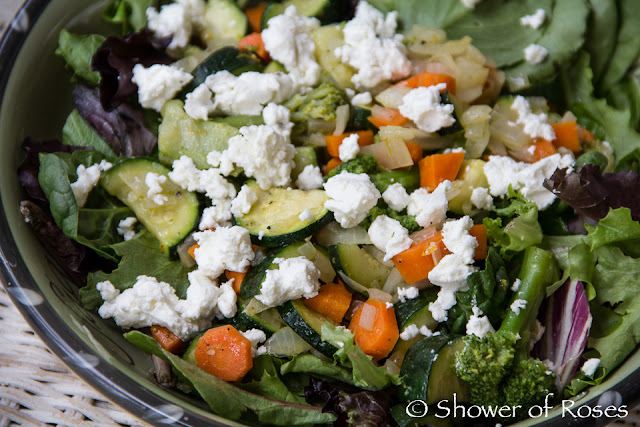 Goat cheese…. Wait for it…. Yep, there is that awful aftertaste! 😉
Actually, I must admit, of all the goat cheeses I've tried in the past, this was the least disgusting best.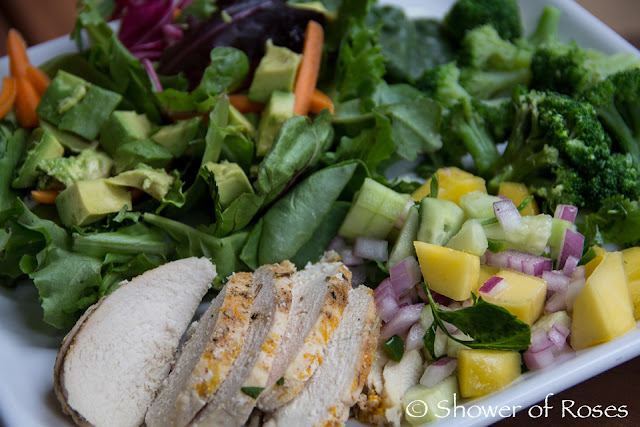 Day Four Dinner… YUM!!
I am working on…
cutting out the names of more states, with the boys' help, using the Cricut! The biggest challenge of this State-by-State Study has been having the materials available for the boys when they are ready for them! They are now all set with the worksheets for all the remaining states, and the scrapbook pages for the next nine. Next up is Florida, which means I still need to post pictures of their completed Maine, Missouri, Arkansas and Michigan pages! (Note to self: If Snuggles decides to do this project be sure to have everything ready ahead of time and maybe it will only take 1 to 2 years instead of 3 or 4!)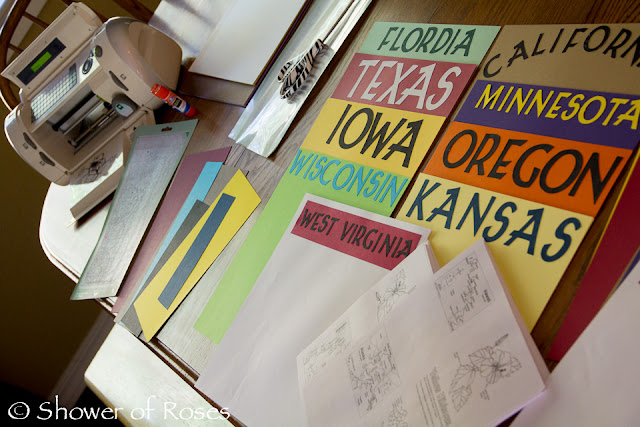 Speaking of our State-by-State Study, and since Florida is up next, I'm really excited about the Unit Study from Catholic Pilgrimage Press we will be incorporating! I would love to have something like this available for each state to easily incorporate the Catholic history. In the meantime, I just ordered a copy of Our United States of America to add to our study, as we work our way through the second half of the states using the Discover America Series!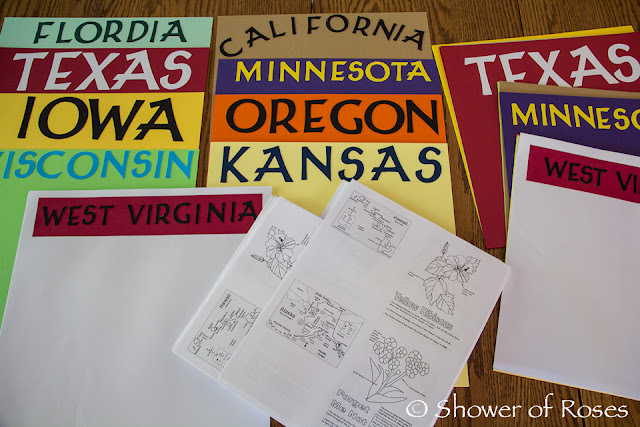 I am creating…
a list of books to read during our upcoming study of WWII. If you have a favorite I'd love to hear about it! The Winged Watchman and Enemy Brothers, are already definite favorites in our home. Sean just started reading Snow Treasure to all the kids and I am planning on starting Five For Victory with them next week. I also picked up the Molly series at the library yesterday and Twinkle Toes has already completed five of the six books!
I am going…
to grade the boys Math lessons. I'm already missing the automated grading in Teaching Textbooks… If only they could turn Saxon into a computer program!
I am hoping…
that I get to see my little sister JoAnn (one of the twins) while she is in town this weekend!
I am praying…
for my brother. Next week would have been my nephew's 5th birthday… It doesn't seem like it has been nearly 5 years since that heartbreaking night.
I am reading…
lots of fun picture books to my little ones. Actually, last night, as I started to read The Miraculous Tale of the Two Maries (such a unique and interesting book!) to my little Rose, I loved how all seven of my children cuddled up on the couch to listen to the story! I couldn't help but think that these days are limited as the boys get older… I'm enjoying every minute of it while it lasts!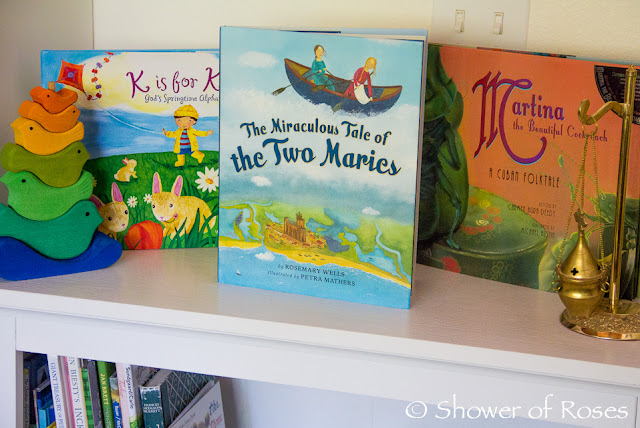 Pondering these words…
from Strickland Gillilan found in my copy of Reading the Saints. This has been such an excellent resource, and I just love the little quotes sprinkled throughout… I just realized it has been updated and there is now a brand new Second Edition. I might have to add that to my wish list!
"You may have tangible wealth untold;
Caskets of jewels and coffers of gold.
Richer than I you can never be-
I had a mother who read to me."
I am listening…
the sounds of spring heard through the open windows.
Around the house yard…
pinecones… LOTS of pinecones! The boys have been picking up a wheelbarrow full each week!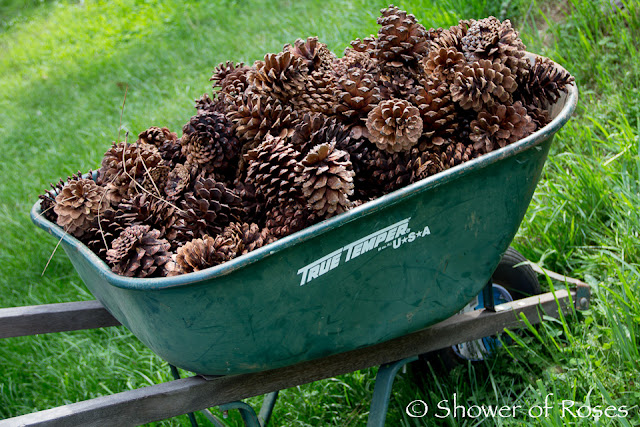 One of my favorite things…
my
new scale
! I had a feeling that our old scale was off, since I always weighed less when I would visit the doctor or midwife in the past. Gotta love it when you find out that you actually weigh a couple pounds less than you thought you did! (Even if it isn't technically a new low for me, I love seeing that lower number!) Oh, and our kids all prefer the old scale… They can have it! 😉
This week's plans…
Only two more weeks until our summer break! We've finished quite a few of our courses from this year and are still working on wrapping up a few. In addition to the tutors on Tuesday and Thursday we have Orthodontist and Dentist appointments on Friday. Hopefully we will be able to finish planting the garden too!
A little peek at some recent days in the garden…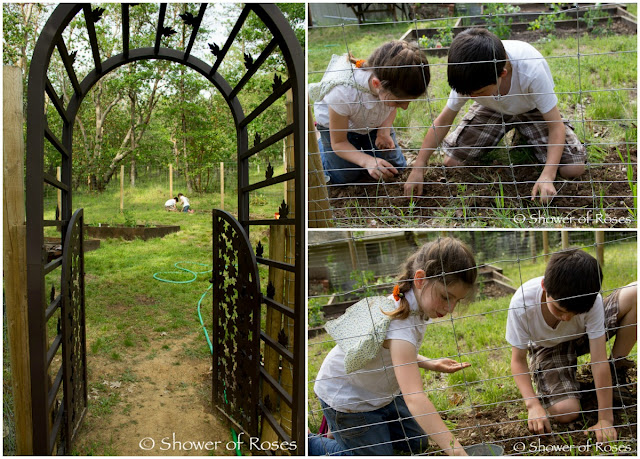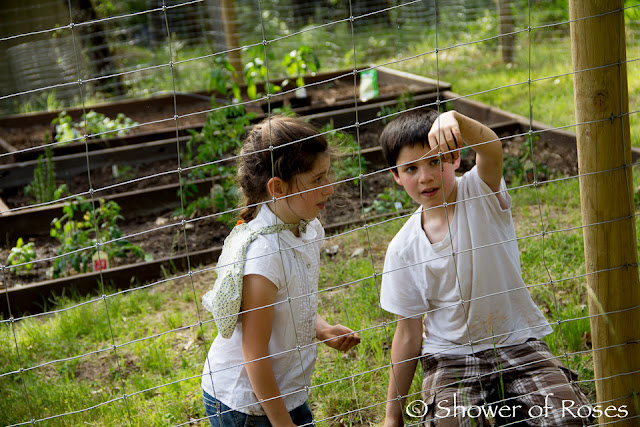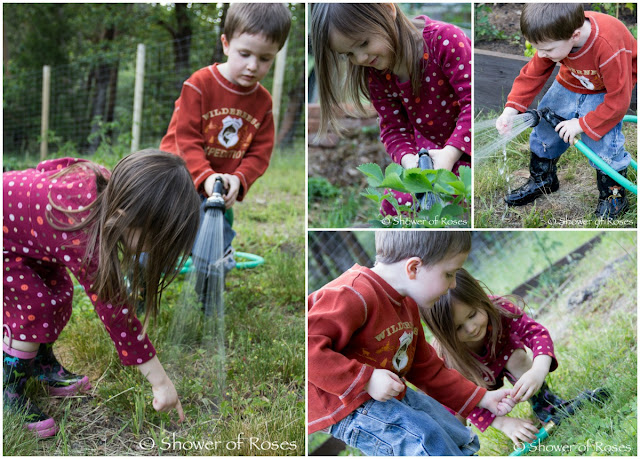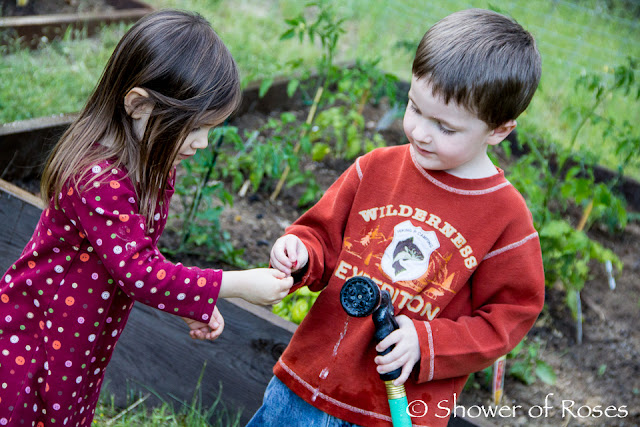 I wrote this post this morning and then headed out to the garden without clicking post…
It has been such a nice day! I hope you are all having a relaxing Memorial Day weekend!