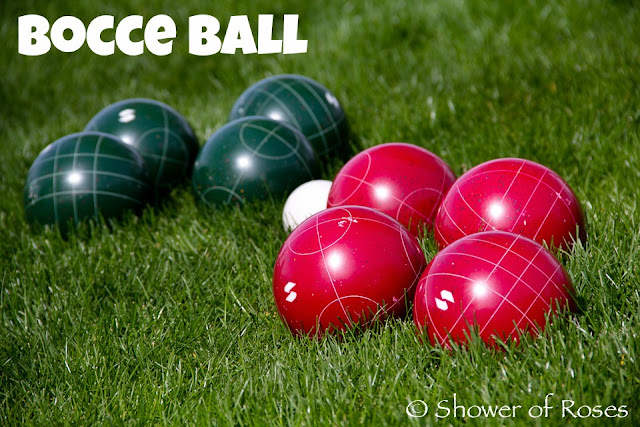 Despite a forecast of rain and snow the weather cooperated beautifully, even if it was cold, for our Mother-Daughter Tea Party and we were able to enjoy a few outdoor activities! We started with a game of Bocce Ball in the backyard overlooking a beautiful golf course, as we waited for all of our guests to arrive.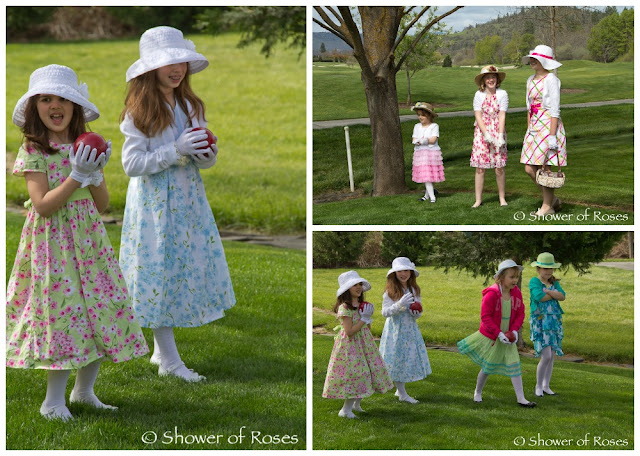 "Bocce ball is a game of Italian origin that two to four people can play in the yard, on the beach or on a strip of gravel. Game balls come in two sizes and the goal, in essence, is to roll the large bocce balls closer to the small "target" ball, called the pallino, than your opponents manage to do. In each round, the player who gets closest to the pallino earns a point. It may seem easy, but the game requires precision and patience. Eye-hand coordination is your best asset for winning this game." – Ehow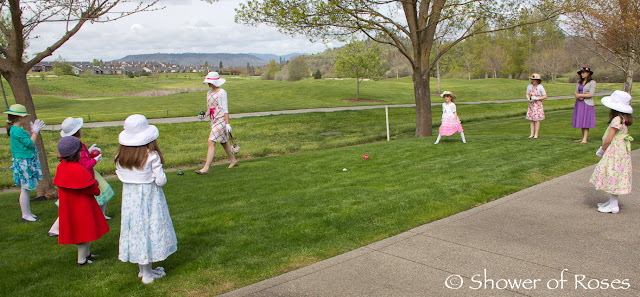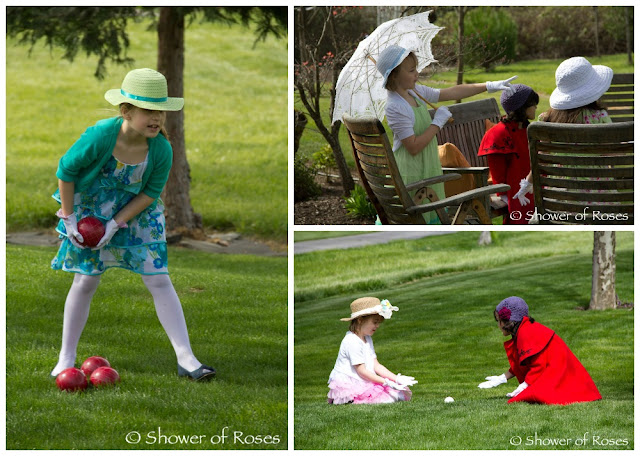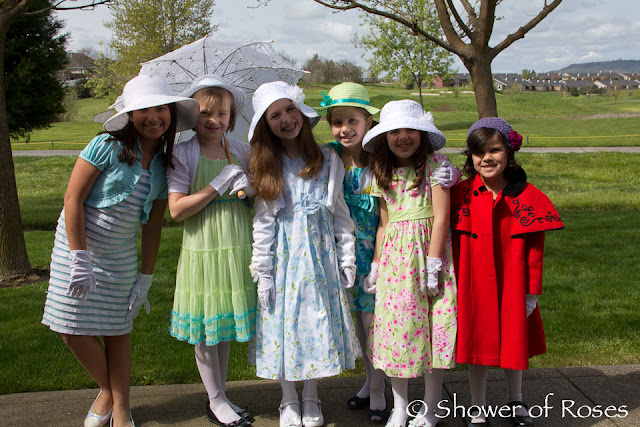 In the meantime the moms stood around and chatted and the girls peeked through the windows at all the beautiful decorations… They were very excited for our tea to begin.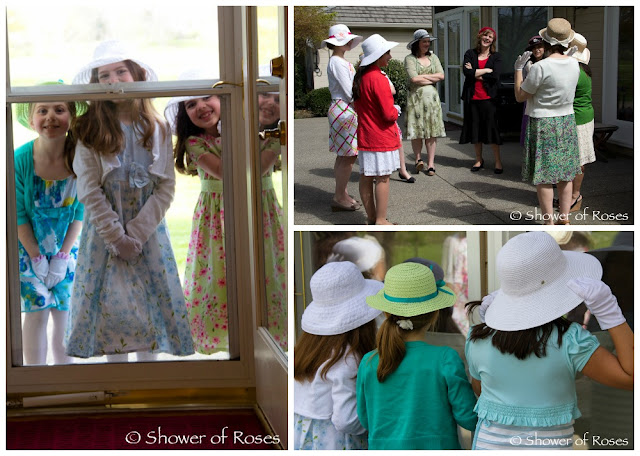 Once everyone had arrived, and before letting all the girls into the house for tea, we took a few quick group photos!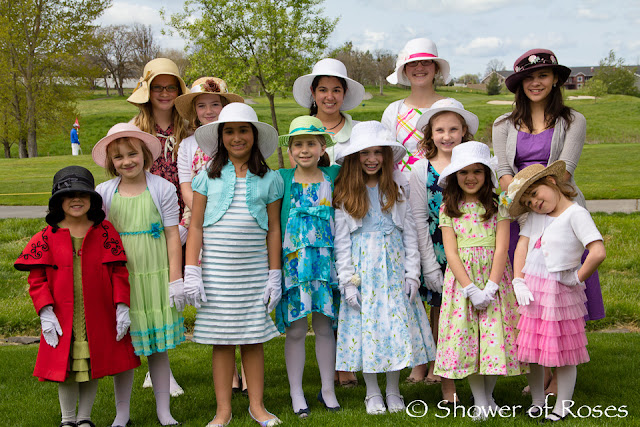 (with a few new friends this year from Irish Dancing!)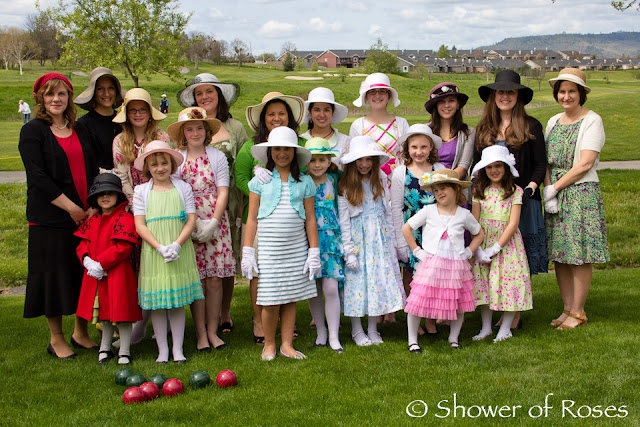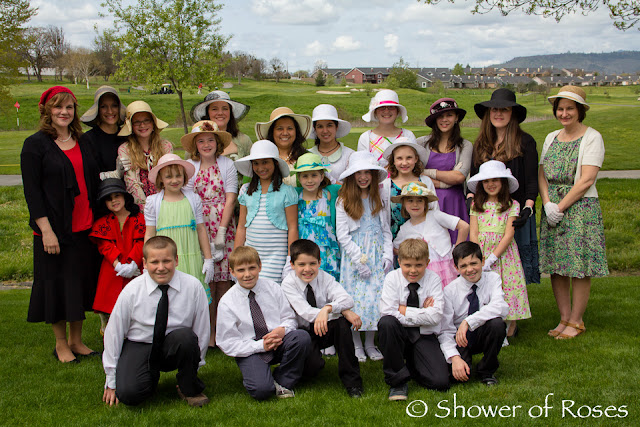 Our whole group with our five handsome servers!