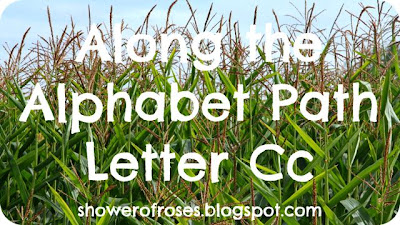 .: Letter Introduction & Formation :.
"C" is the happy letter! Start at the top and circle around, but don't close it up! This is the happy cookie because somebody took a big bite! /c/, /c/, cookie. – Primary Arts of Language: Reading

Chocolate Chip Cookies and a Cat drinking Cream
Snuggles colored this picture from My Book of Letters last school year…
I pulled out the rest of the activity pages for the letter C…
He sounded out the names of four pictures and figured out which three began with the sound "c." He also made the letter C with Wikki Sticks and our Wooden Letter Pieces.
We also read Cowboy ABC and B is for Buckaroo: A Cowboy Alphabet
(while wearing Cute new "Cowboy Clothes of Course!")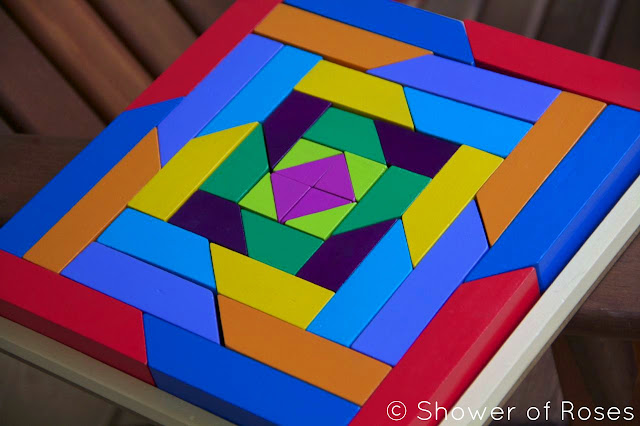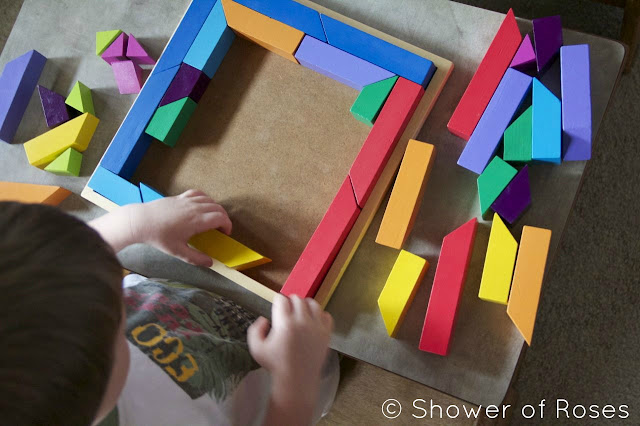 C is for Corn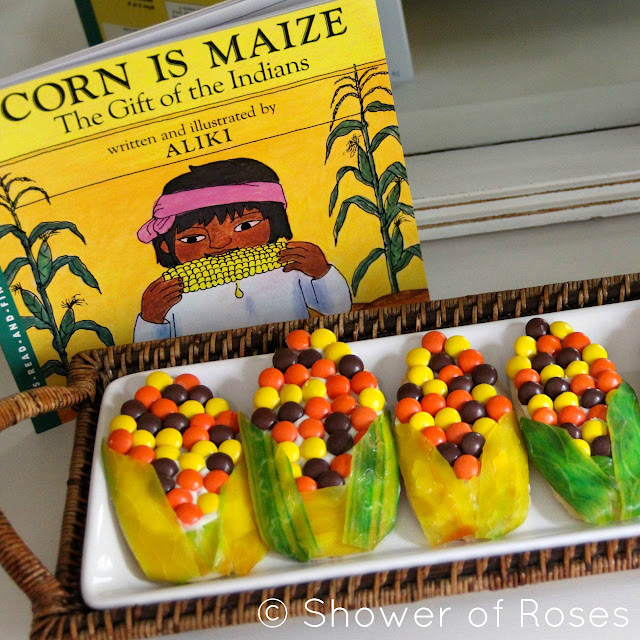 Corn is Maize by Aliki
Corn by Gail Gibbons
The Popcorn Book by Tomie dePaola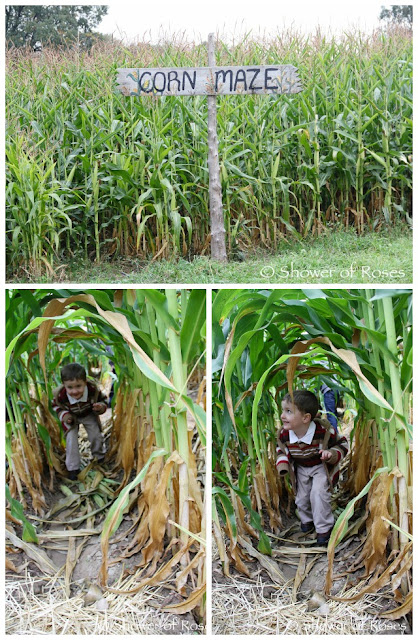 We also went on a field trip to the Pumpkin Patch and Corn Maze…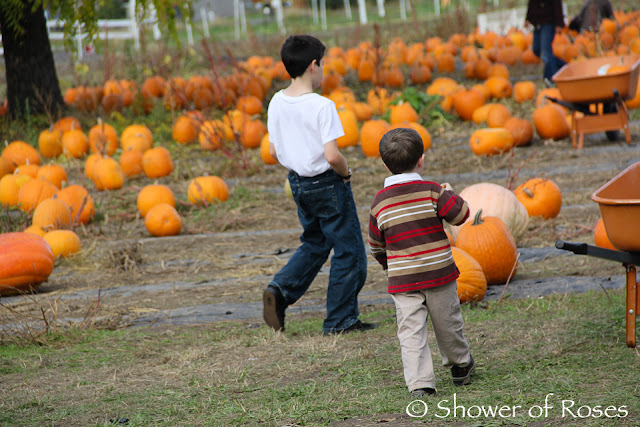 … and Choose pumpkins to Carve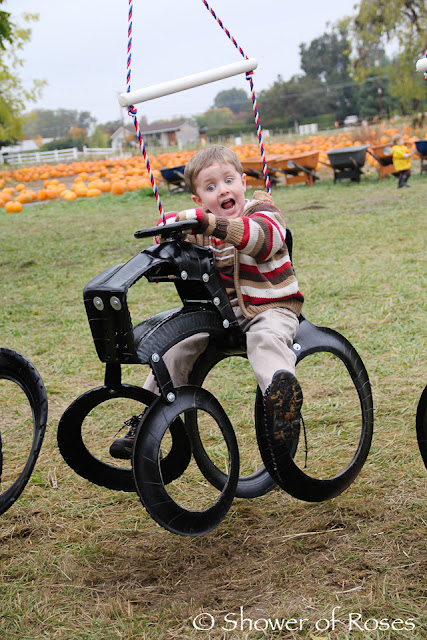 Crazy Cowboy!
.: Arts, Crafts & Additional Activities :.
Create a Car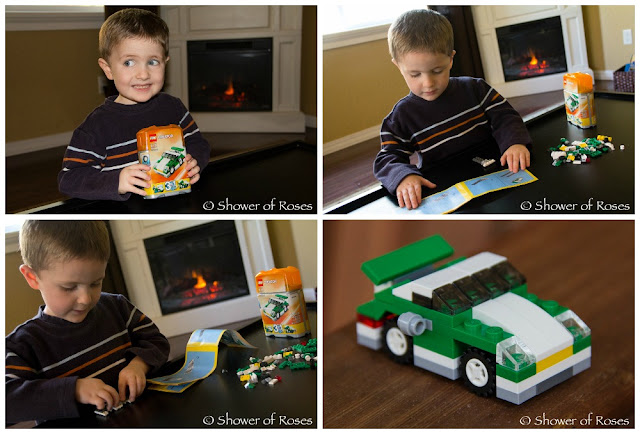 For the letter "C" I pulled out this little lego set for Snuggles to Create a Car!

C is for Church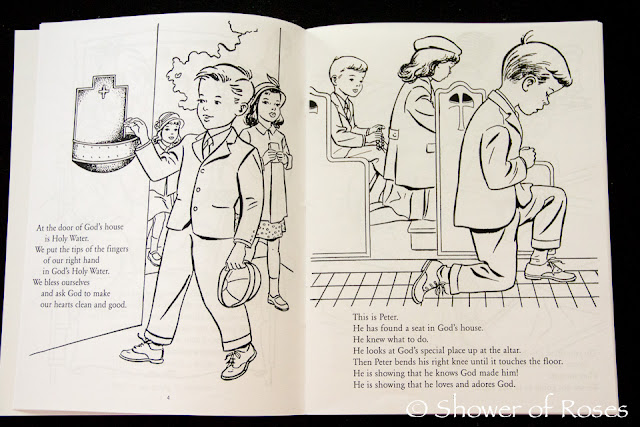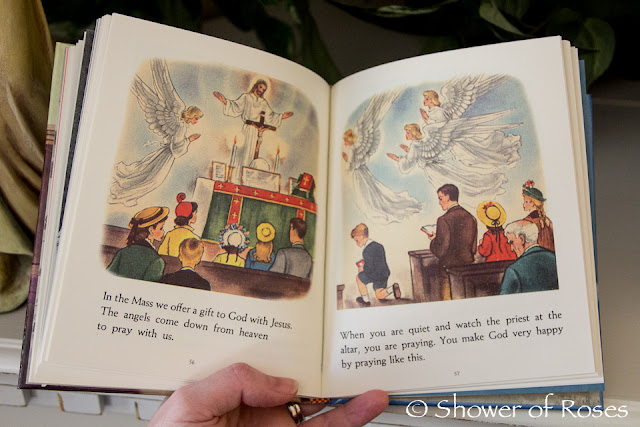 Christ's dwelling place here
I will visit Him, talk to Him
feel Him draw near.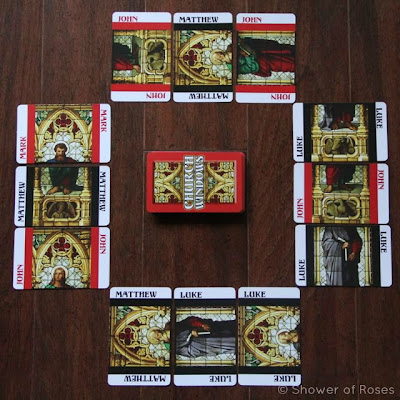 Play Church Windows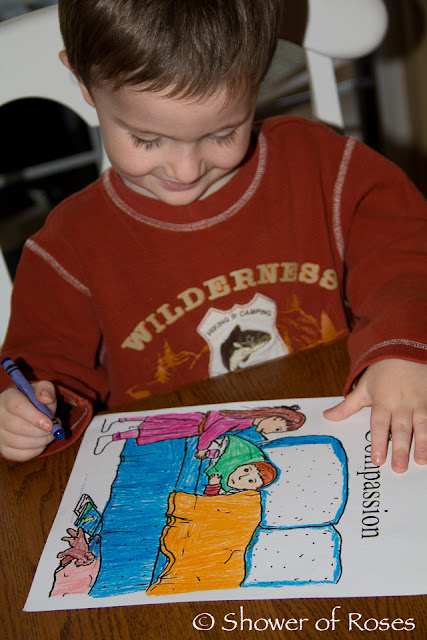 Show Compassion is the theme for this week's Writing ABC's on Little Hearts by Pondered In My Heart. Snuggles colored the picture and added it to his book.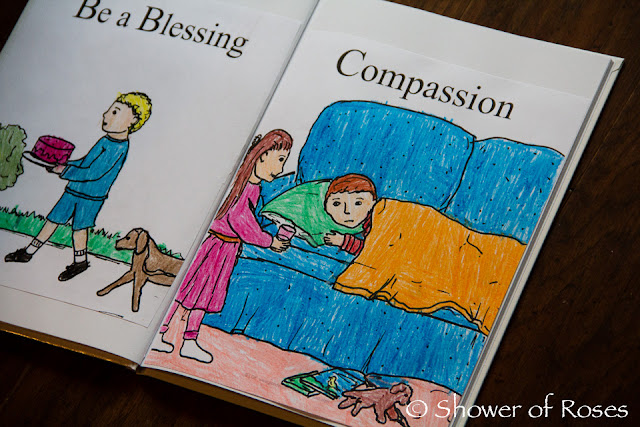 C is for Chalice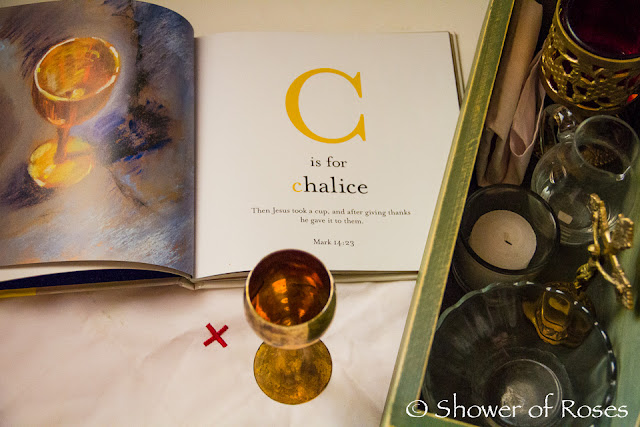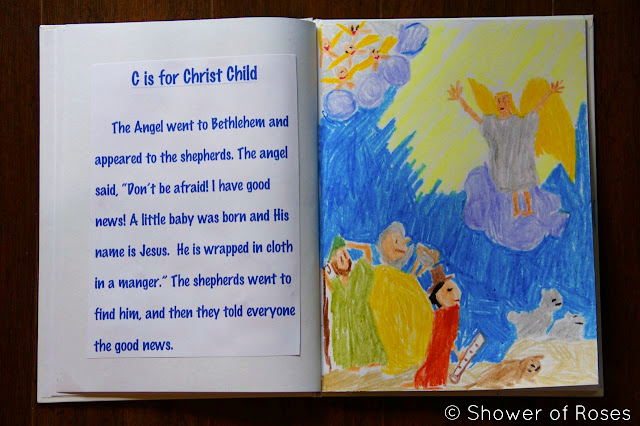 Continuing Snuggles' Bible Narrations and Picture Study for this year… We read about the Christ Child from
Classic Bible Stories: A Family Treasury
. After I read the story to Snuggles' he narrated it back to me and then illustrated a page in his
book
based on the picture provided.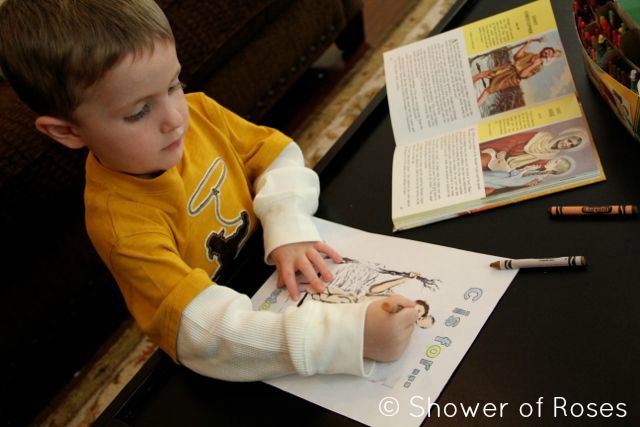 In addition to reading about St. Cecilia (
An Alphabet of Catholic Saints
), St. Christopher (
An Alphabet of Saints
), and St. Charles Borromeo & St. Catherine of Siena (
S is for Saints
) we also read a few picture books about these saints: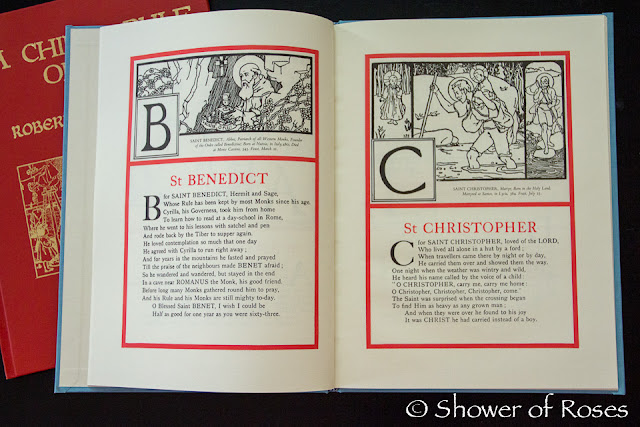 Cheesiest-Cheese Macaroni and Cheese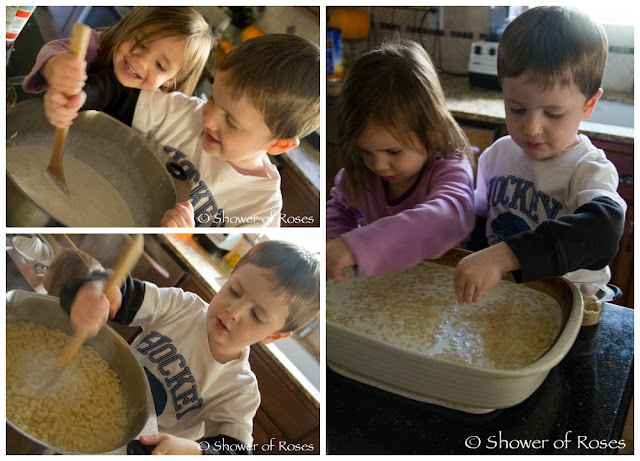 We made Cheesiest-Cheese Macaroni and Cheese
from
My A to Z Recipe Box: An Alphabet of Recipes for Kids
.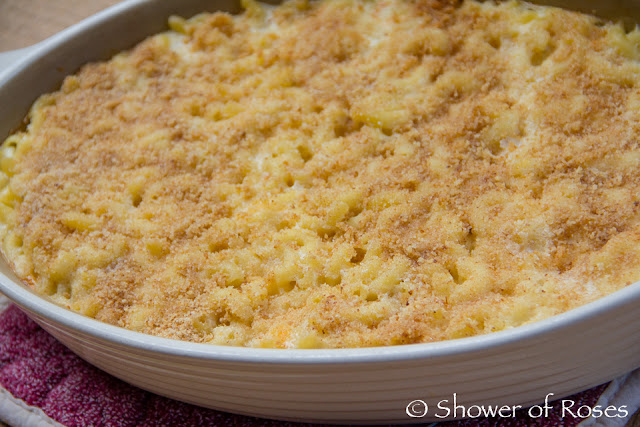 Cut out Cookies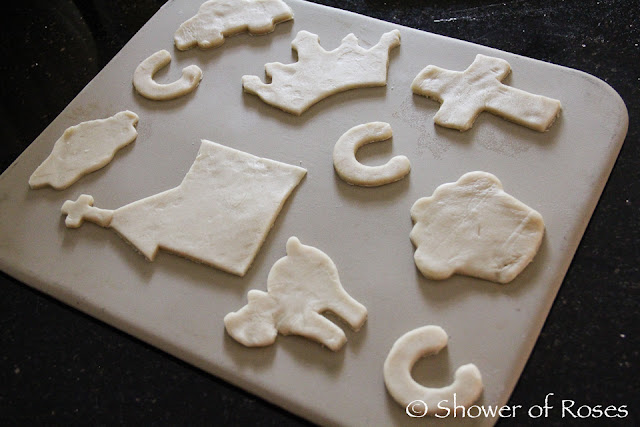 Cloud, Car, Crown, Church, Cat, Cupcake, and Cross all Coincidentally begin Commence with C!
Indian Corn Cookies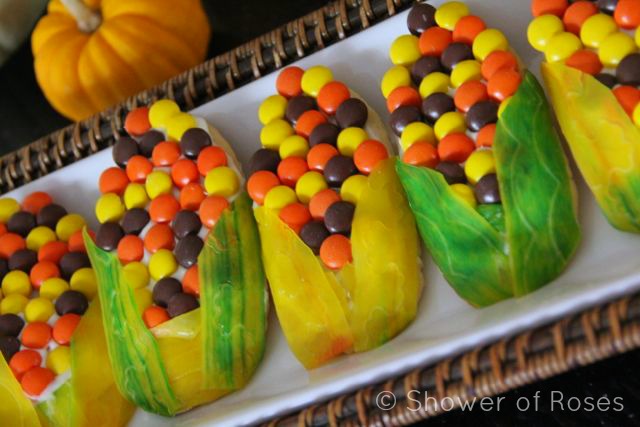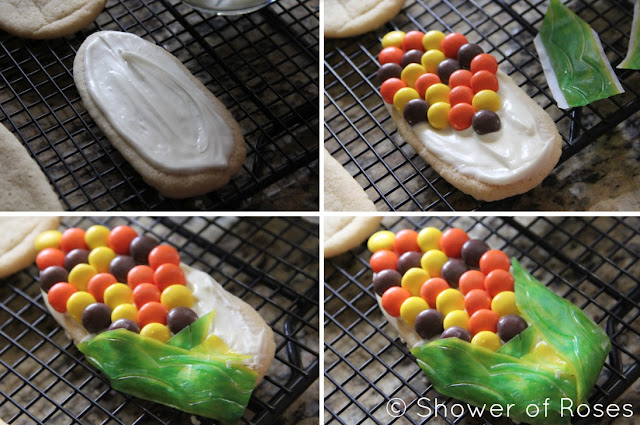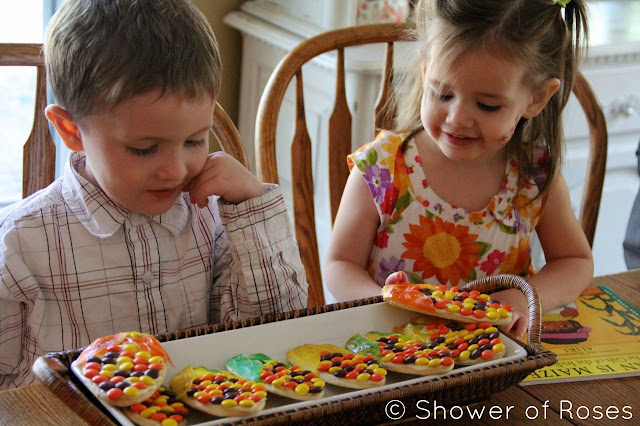 Well that is finally Done! I do plan to simplify for the rest of the Alphabet, if I hope to complete the Alphabet Path before Snuggles graduates high school! 😉