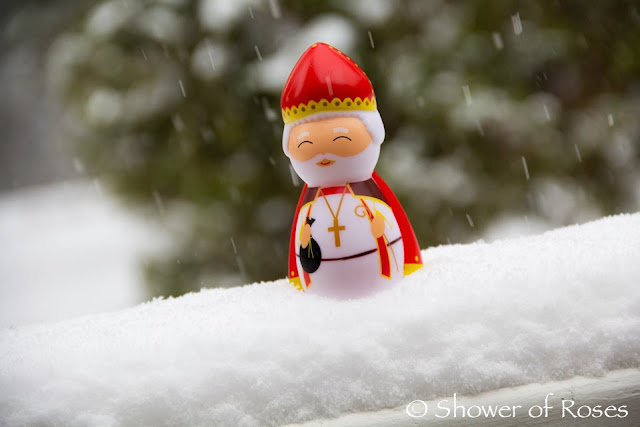 We had a beautiful snowy feast day this year! Eventually the snow was "well past St. Nicholas' miter!"
Holy Bishop St. Nicholas lived faraway
Near the Aegean Sea is where Turkey did lay.
Travel back with us now to a time long ago.
We will visit his country, his life we will know.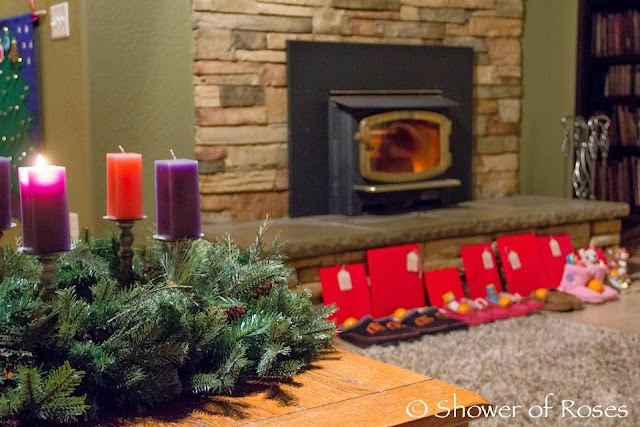 We remember this saint, such a holy, good man.
Be like him in charity, do all that you can.
Many miracles Nicholas hastened to do,
Helping people in need with gifts that were new.
Bishop Nicholas traveled to Nicea town,
Where the Creed would be written, to us handed down.
During church every Sunday, we stand for the Creed.
Thank you Bishop St. Nicholas, for doing this deed.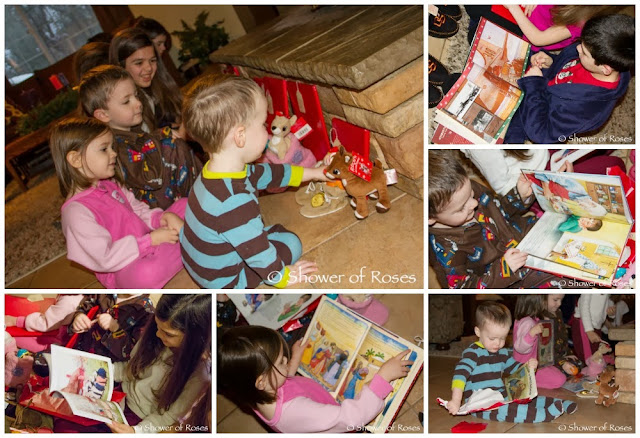 The older boys each found a game in their new slippers (Spicy Farkle and LeftCenterRight – we've had SO. MUCH. FUN. playing these this past weekend!), Snuggles found a small lego set, the girls and Bud all found Shining Light Dolls (these have been such a hit!) and the two youngest also found Rudolph and Clarice. (I couldn't resist when I found them on sale at a local bookstore – my little ones, especially Bud, love all deer!) Oh! And Bud's cute new little booties were from Angela – if you have a baby, be sure to check out her Etsy store!
Sailors tossed in the wind and the storms of the sea,
Saw a vision of Nicholas who guided them free.
Now patron of sailing, they remember him yet.
Made our Nicholas famous, remembered today.
With dowry in hand, soon they were wed.
"God bless you and keep you," St. Nicholas said.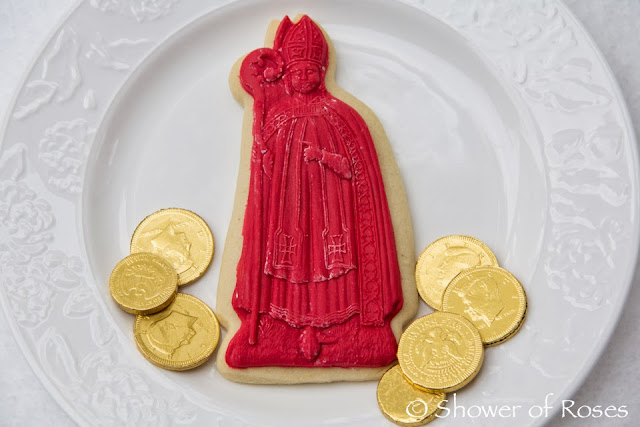 This year's St. Nicholas Cookies! I'll try to post a few more pictures at Catholic Cuisine soon…
Kid's patron in Germany, Netherlands, too.
Asks that presents be given to children like you.
Their customs are different: they put out their shoes—
Filling them with toys, his coming's good news!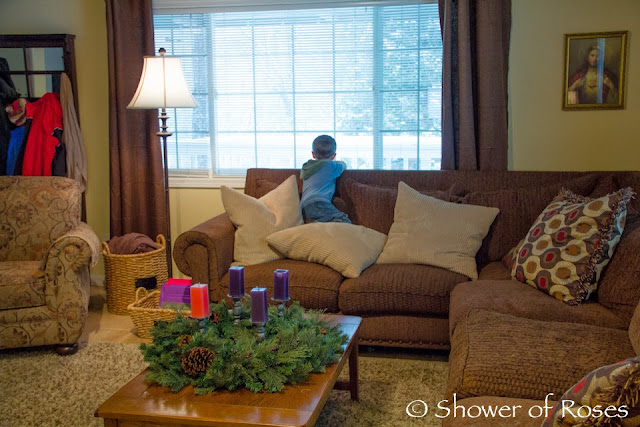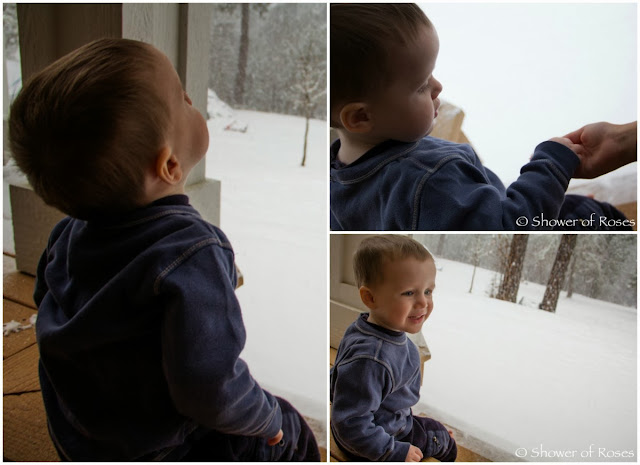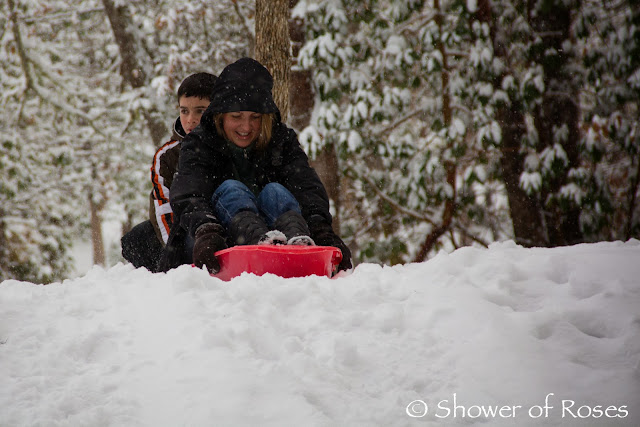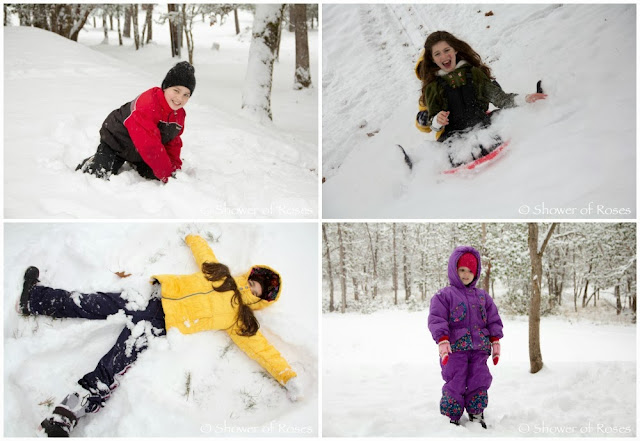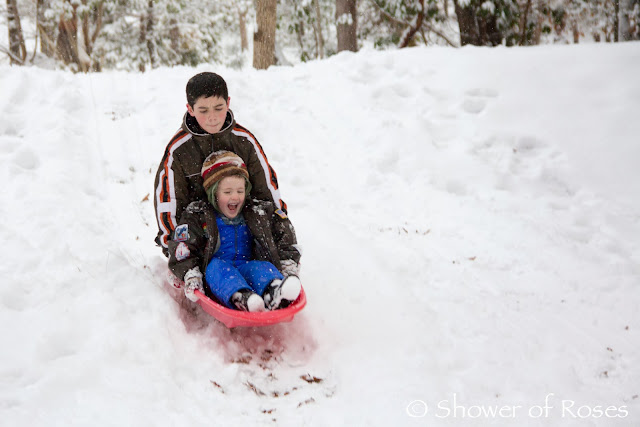 Here stockings are hung by the chimney with care,
In hope that St. Nicholas soon will come there.
Dressed as bishop or Santa, he's one and the same—
Jolly, friendly, good man, we're glad that he came.
Call him "Santa" or "saint," they both mean the same,
For his nickname is Claus, short for Nicholas' name.
Giving gifts was his custom—we still do today.
Deeds done in Jesus' name forever will stay.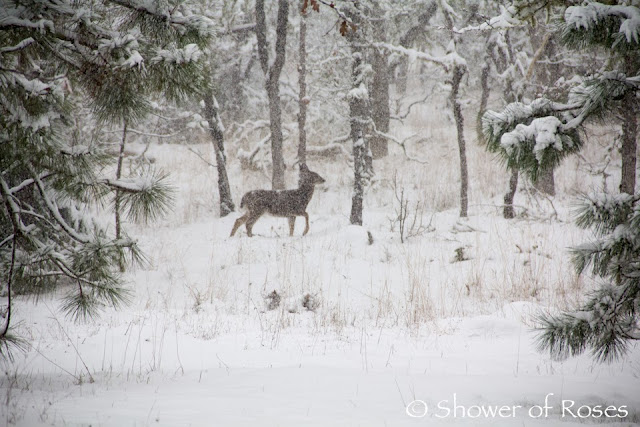 Our visitors during our St. Nicholas Day Brunch!