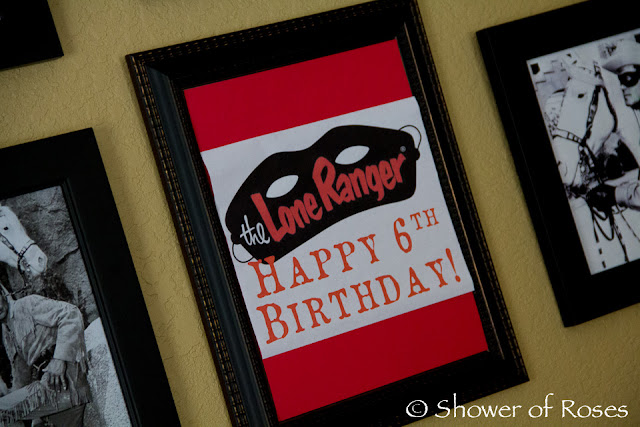 Last Friday our little Snuggles turned 6 years old and we celebrated with a Lone Ranger themed birthday party. The birthday boy loved every moment of his special day! (Birthday Picture here.)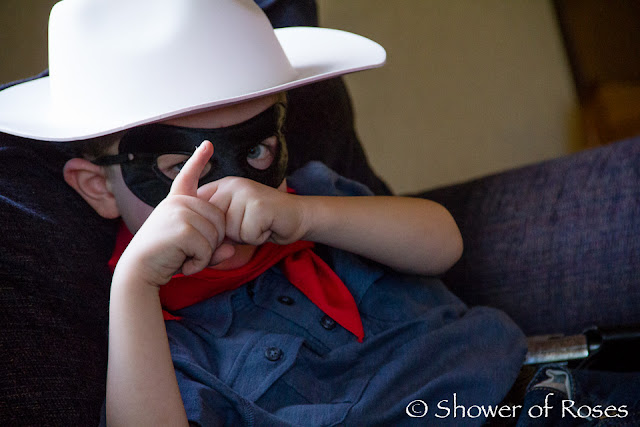 His answer to "How old are you today?"
.: Decorations :.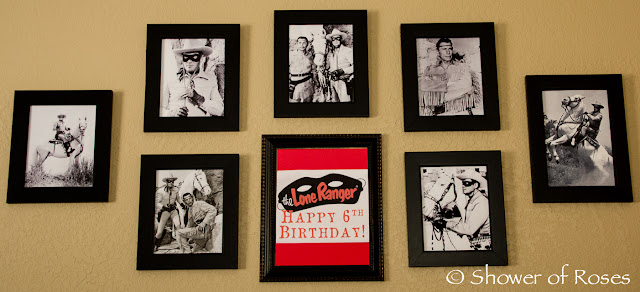 The day before his birthday Snuggles asked how I was going to decorate… I told him that since I wasn't feeling well there might not be very many decorations this year, but that we
would
have cake, ice cream, pizza and presents after golf camp! I did ask if he had anything specific in mind and he said, "You could just cover up all those
married pictures
with the LONE RANGER!" Ooh! Great idea! That I could do, and you should have seen his smile when he discovered them in the morning.
On the counter next to his cake, he also found some Lone Ranger themed accessories when he woke up in the morning! I found the Kids Black Hand Tooled Leather Double Holster, Big Tex Pistol, Black Hero Mask and Solid Red Bandanna online. As for the White Cowboy Hat, I searched everywhere the night before his birthday, while out purchasing a few supplies for the cake, without any luck. In the end I went with a light pink foam hat from Michaels and a can of white spray paint. 😉
The birthday boy also discovered a new-to-us vintage board game on the coffee/train table:
After getting back home from the golf tournament we enjoyed playing the game together.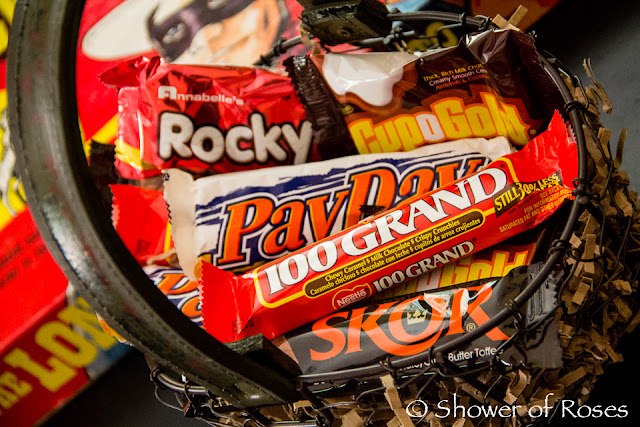 I had filled a basket with candy bars that I thought tied in nicely to our theme to use as prizes including Rocky Road, CupoGold, PayDay, 100GRAND, and SKOR bars!
I had also picked up some Hershey's (Gold) Nuggets to bag up as party favors for each of the children.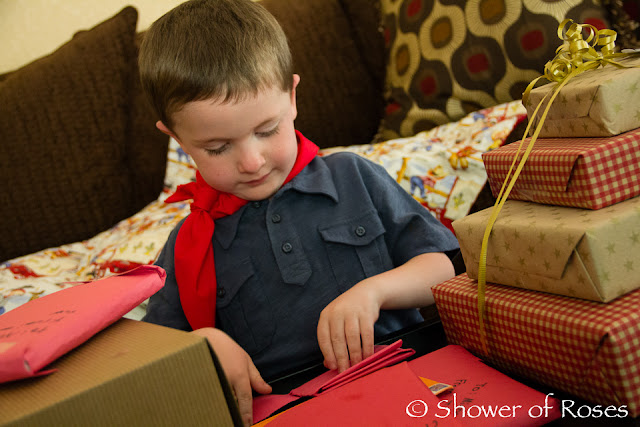 Snuggles had no idea that there were new "Lone Ranger" Legos!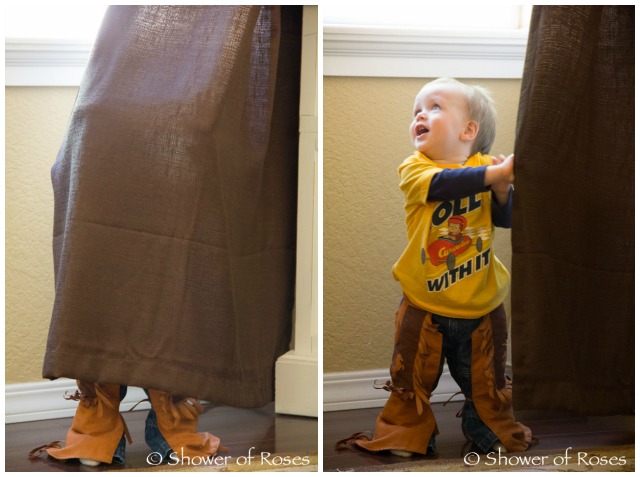 Playing "Peek-a-Boo" with Daddy while his brother opened gifts
… served with campfire S'MORES Ice Cream of course…