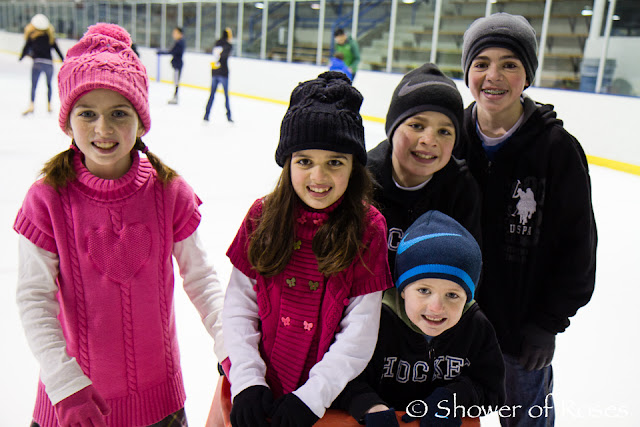 Thank you Grandpa and Grandma M. for all the new hats and mittens!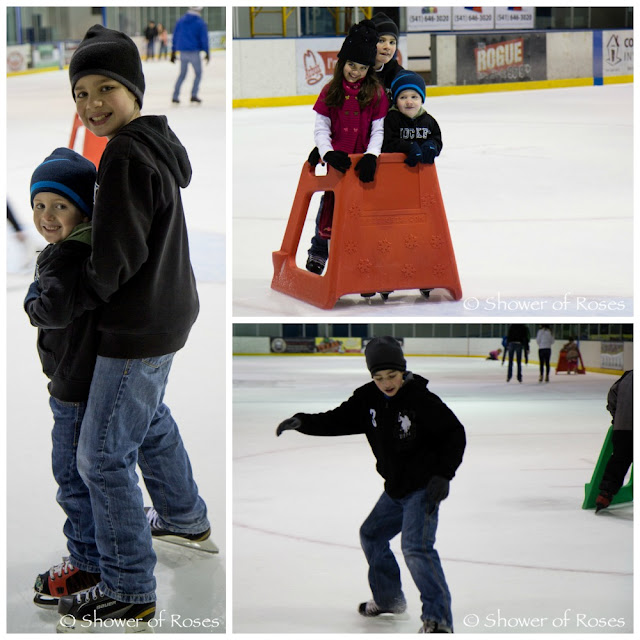 The older boys took turns helping Snuggles skate.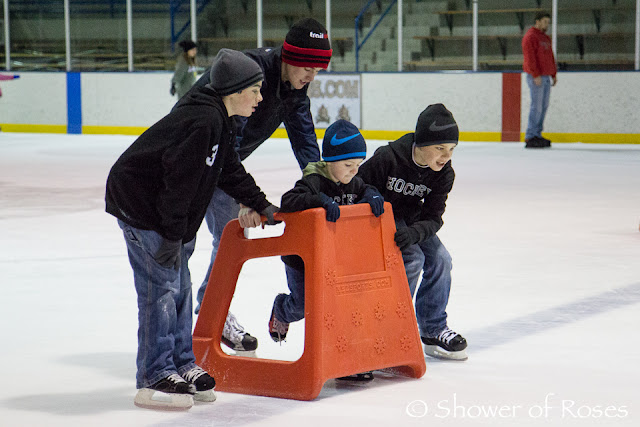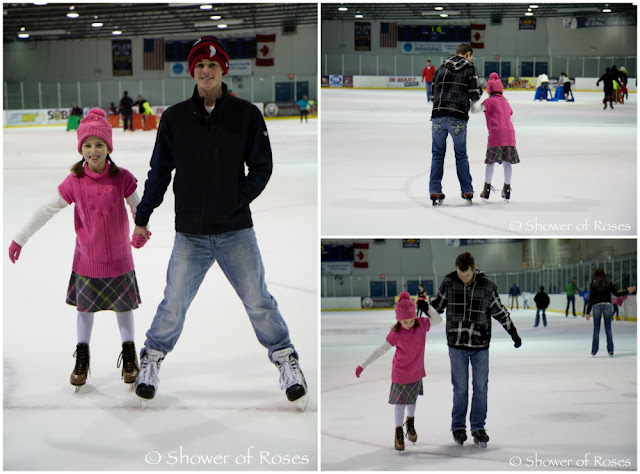 Uncles are the best. . .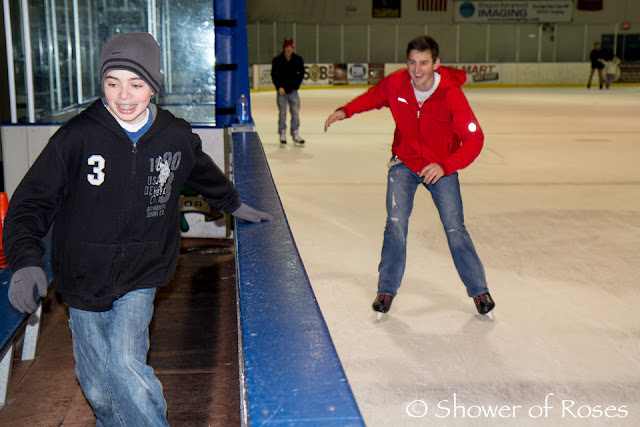 . . . even when they are "it!"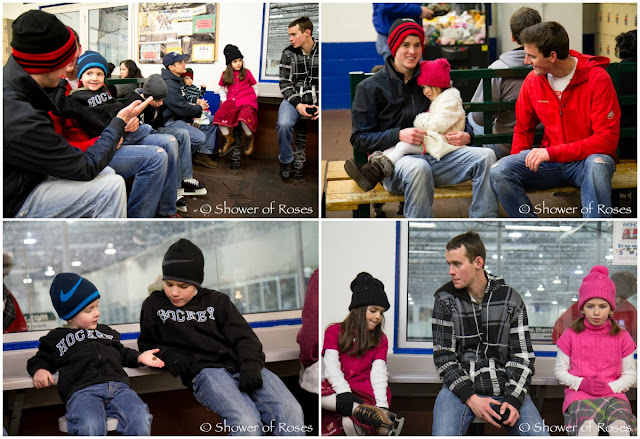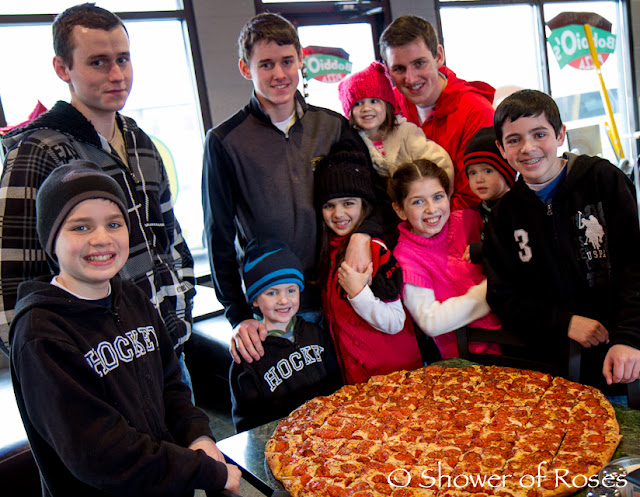 It was a good thing that the kids worked up an appetite ice skating… The pizza shop isn't kidding when it calls this pizza "Colossal" size! Thankfully my brothers helped!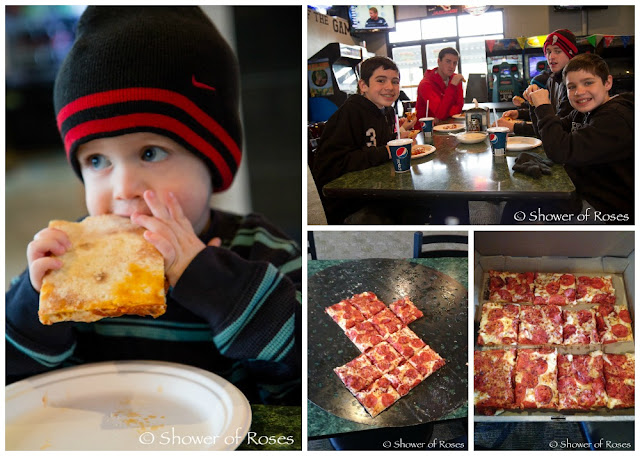 At 2 1/2 feet in diameter, the colossal pizza was the equivalent of over 3 family sized pizzas! They usually charge $43 for the colossal pepperoni pizza, but I had a $10 Restaurant.com certificate, so I thought $33 to feed 12 people (with a box of pizza leftover!) was a bargain! Bonus: The pizza parlor is celebrating their birthday this week and they just called this morning to let us know we won the $25 gift certificate from yesterday's drawing!