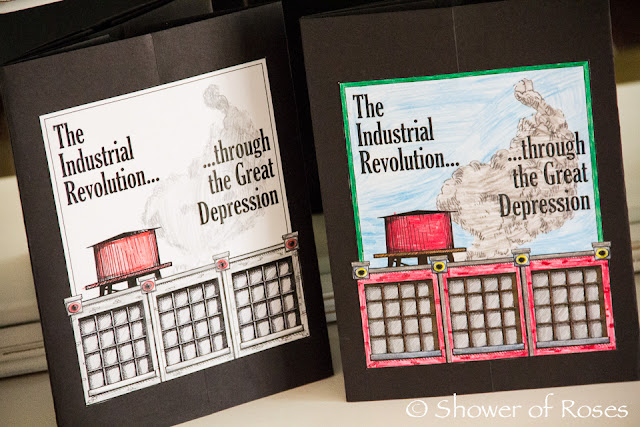 I was adding
one last picture
to this post earlier when something went wrong and it all
(the whole post!)
disappeared… I nearly gave up – these types of posts, filled with pictures and links, are too much work the first time, let alone the second – but I started over anyways. Hopefully I remembered to add back everything and you all enjoy this little peek at the boys' Industrial Revolution through the Great Depression Unit Study. They completed it during our 4th quarter of
last school year
and this unit study
wrapped up all my original plans
, though we are continuing on with a quick study of World War II and the 20th Century this summer, before returning to Ancient History in September.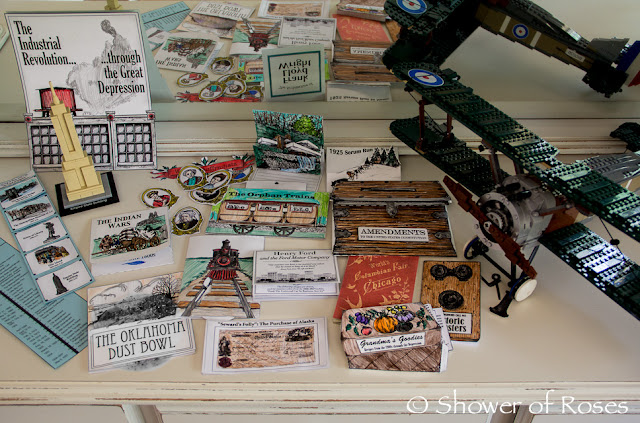 Core Text:
From Sea to Shining Sea (Chapters 18: The Wild West, Chapter 19: Land of Steel and Steam, and Chapter 20: Catholics in America)
Lap Book Printables: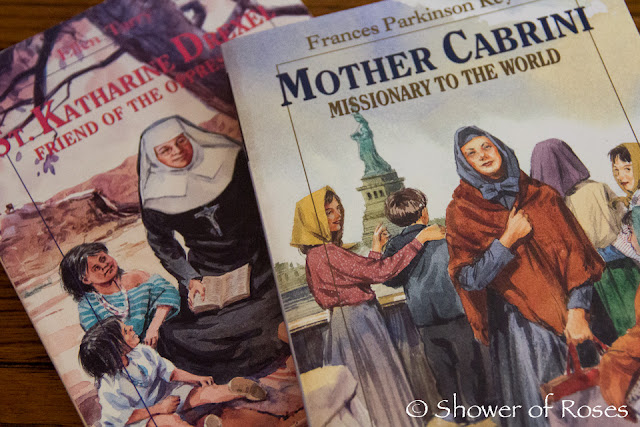 The Transcontinental Railroad
Henry Ford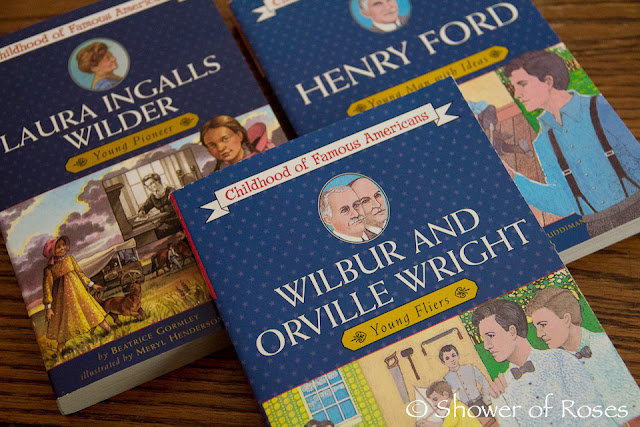 My children love reading the Childhood of Famous Americans series – Our library doesn't carry them but we have slowly been building our collection.
Theodore Roosevelt
Orphan Trains
The Wright Brothers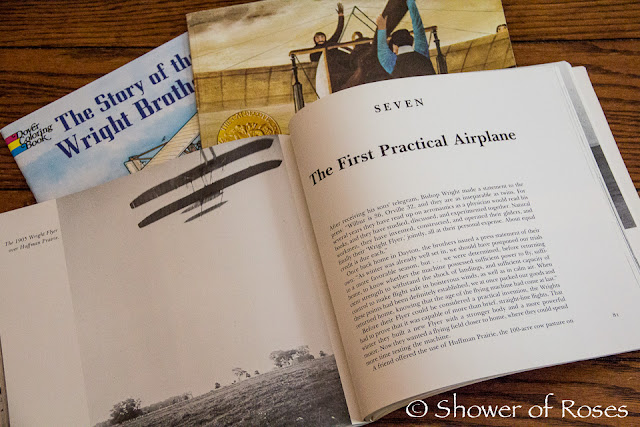 Ellis Island and The Statue of Liberty
San Francisco Earthquake
World War I
The Great Depression
Oklahoma Dust Bowl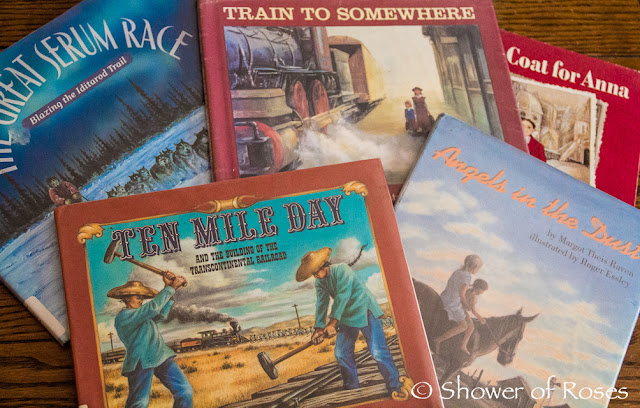 850-1917 St. Frances Xavier Cabrini
1858-1919 Theodore Roosevelt
1858-1955 St. Katharine Drexel
1862-1869 The Transcontinental Railroad
1863-1947 Henry Ford
1867-1957 Laura Ingalls Wilder
1867-1912 & 1871-1948 Wilbur & Orville Wright
1867 "Custer's Last Stand"
1886 Statue of Liberty
1891-1927 Blessed Miguel Pro
1892-1943 Ellis Island
1898 Spanish-American War
1903 1st successful, powered, piloted flight April
1906 San Francisco Earthquake
1914-1918 World War I
1914 The Panama Canal
April 14-15, 1912 The Titanic Sinks
Jan 26-Feb 2, 1925 The Serum Run to Nome
1927-1941 Mount Rushmore
1929-1930s The Stock Market Crash and the Great Depression
1934-1937 Oklahoma Dust Bowl
1939-1945 World War II
I asked the boys to choose five people or events from the list above to add to their History Through the Ages Record of Time timeline book during this unit. Here are a few pictures of their entries:
Rascal's Timeline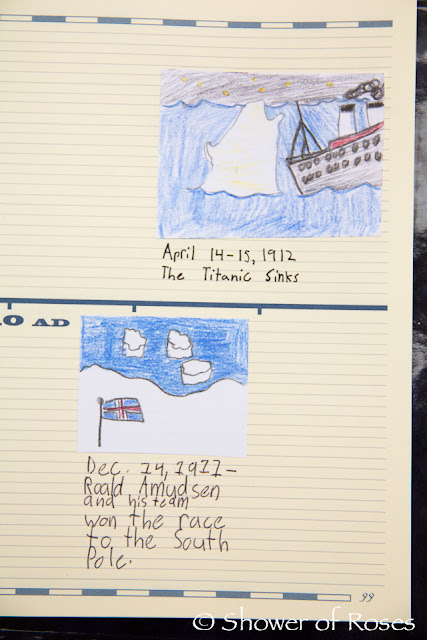 Captain's Timeline
.: ADDITIONAL ACTIVITIES :.
.: INDUSTRIAL REVOLUTION THROUGH THE GREAT DEPRESSION LAP BOOK :.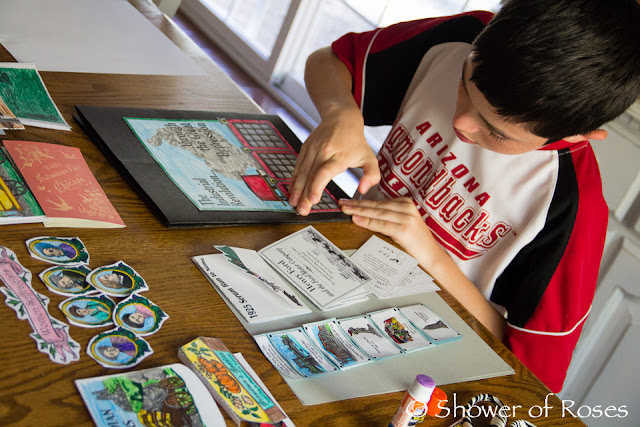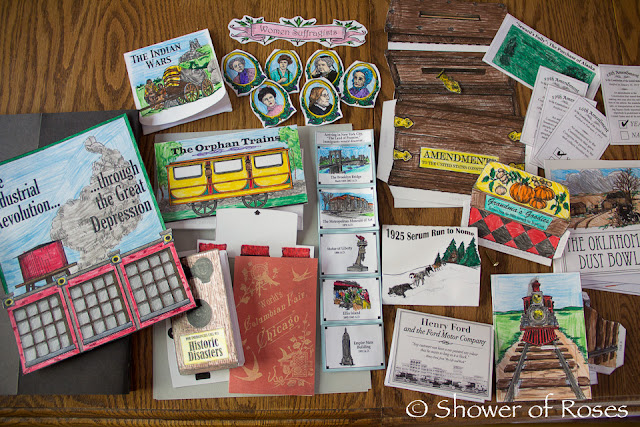 .: INSIDE FOLDER #1 :.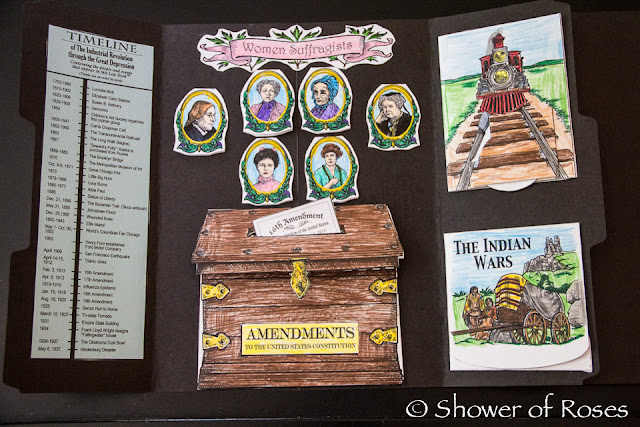 Left Flap:
Women Suffragists
The Amendments
Right Flap:
Transcontinental
The Indian Wars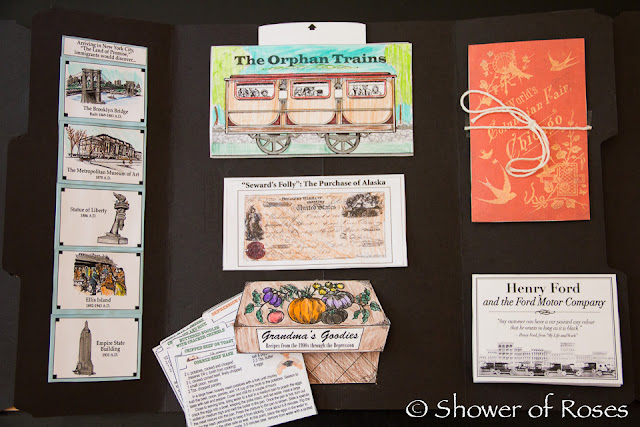 Left Flap:
What Would An Immigrant See?
Center Folder:
The Orphan Trains
Seward's Folly
Grandma's Goodies
Right Flap:
Chicago's World's Fair
Henry Ford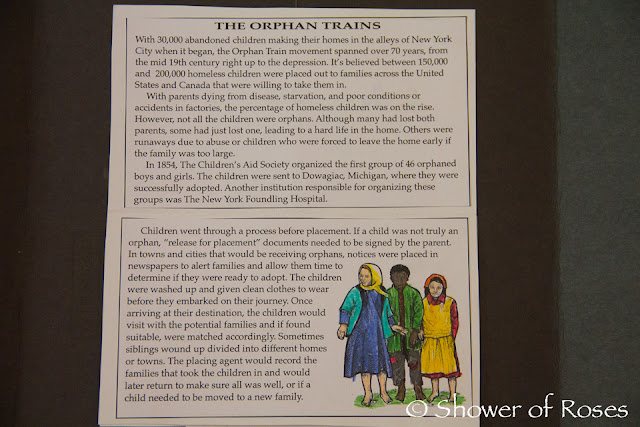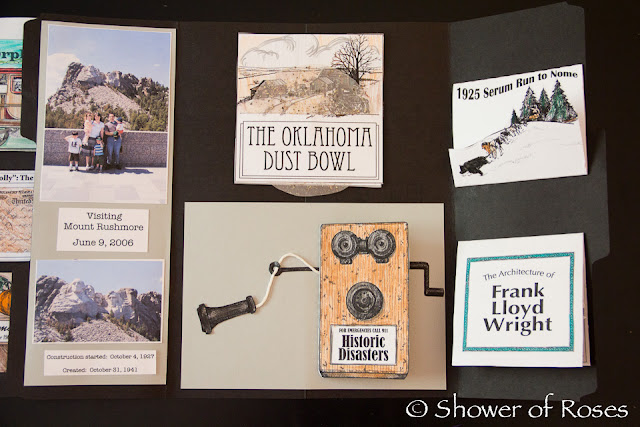 Left Flap:
Center Folder:
The Oklahoma Dust Bowl
Disasters
Right Flap:
Serum Run to Nome
Getting to know Frank Lloyd Wright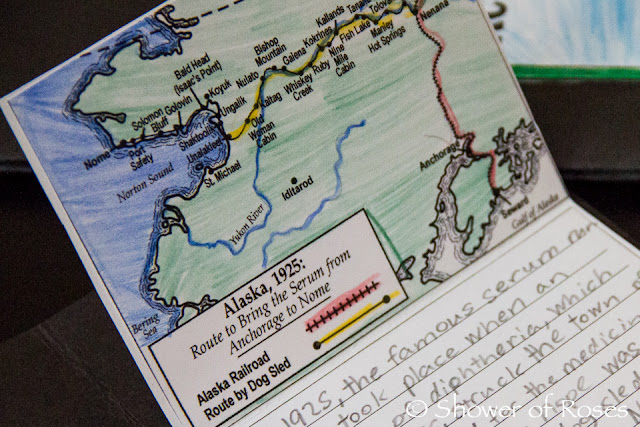 1925 Serum Race to Nome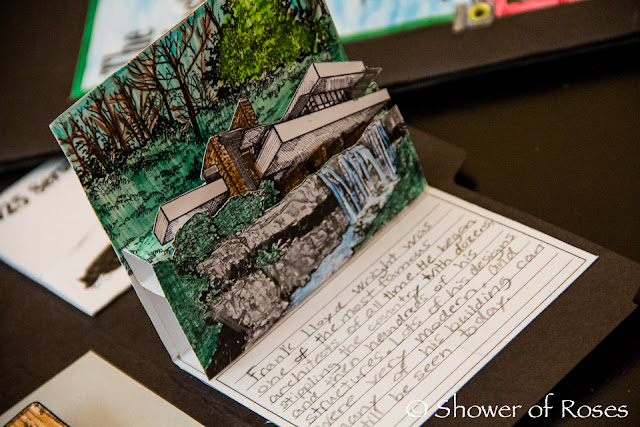 Architecture of Frank Lloyd Wright
.: VISITING MOUNT RUSHMORE :.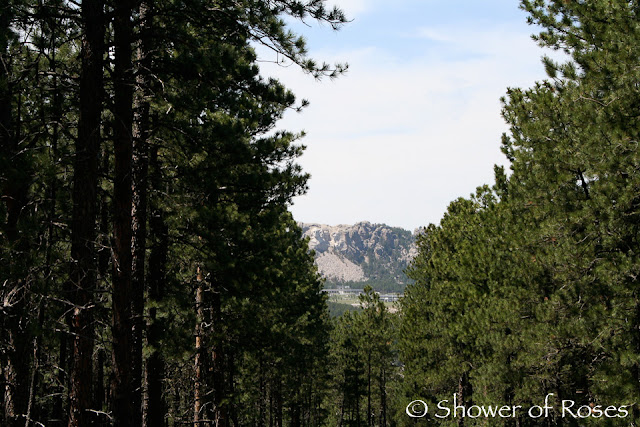 The boys also wanted to include a couple pictures from our visit to Mount Rushmore back in June of 2006! On our way home from one of my brother-in-laws ordinations in Nebraska we decided to take a "little" detour to visit this National Monument. We were younger crazy back then… and ended up driving over 2000 miles in 36 hours, taking turns and driving through the night, with our 4 little ones, arriving home the next evening.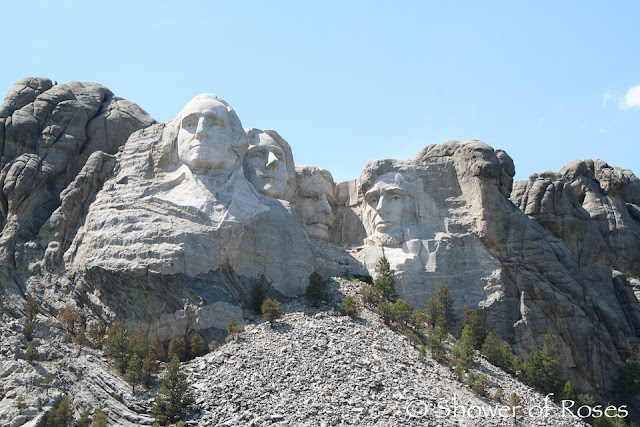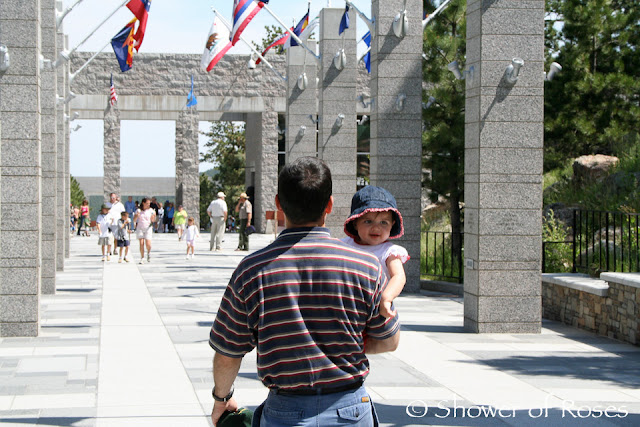 (Click on the pictures to enlarge.)
Our swimming lessons have been cancelled for the rest of this week, due to the thick smoke and hazardous air quality, which is freeing up a little time to get back to our summer World War II Study since we must stay indoors anyways.. Please continue to pray for all those affected by the fires and especially for the safety of the firefighters.
Now back to decluttering our bookshelves… I have a Curriculum Sale Blog Hop to host tomorrow!