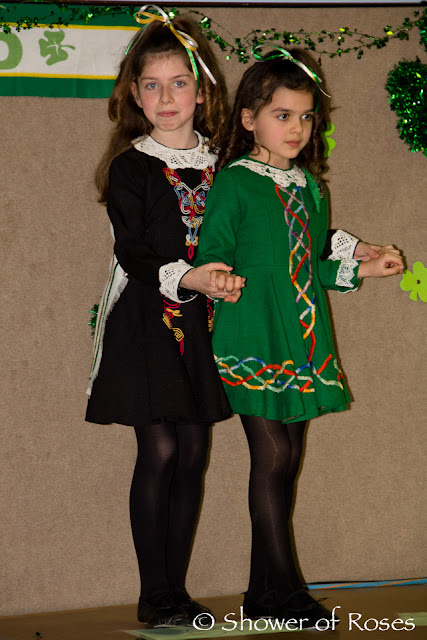 In January the girls were invited to join the sweet little girls in our local Catholic School to learn how to Irish Dance in preparation for a performance at our Parish St. Patrick's Day celebration! They were taught by two dear women from Ireland each Tuesday afternoon for an hour.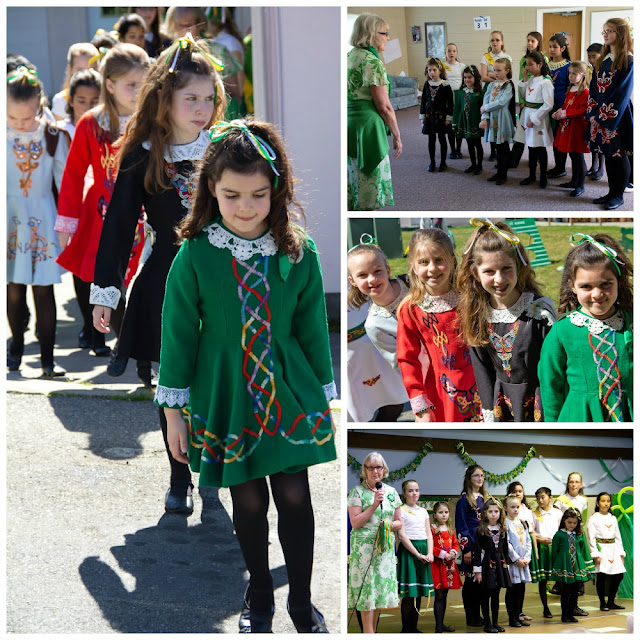 After only just 9 lessons, they all did such a great job yesterday, in dresses made by their teacher, during each of the two separate performances – one early in the day following Mass and a second later in the afternoon. Here are a few short videos:
Two-Hand Dance – 1st Performance:

Three-Hand Dance – 1st Performance:

Three-Hand Dance – 2nd Performance:

The girls looked so cute up on that stage! Sean missed the first dance (he went to an early Mass to stay home with some of our sick children during the late Mass and St. Patrick's Day Party), but he was able to come long enough to watch their 2nd performance!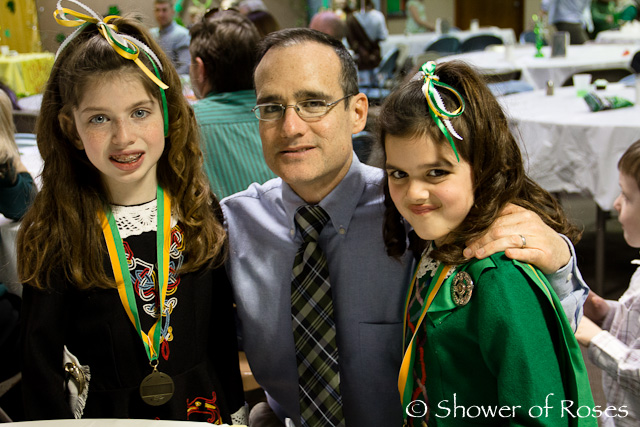 The girls were also very excited that my mom, dad, and youngest brother came to watch as well.
It was such a fun day and great experience for the girls!