This year some of our children have been studying chemistry using the great books from Real Science-4-Kids. We are using
Focus on Elementary Chemistry
for both Chiquita (3rd grade) and Snuggles (1st grade). Twinkle Toes (4th grade) is working her way through
Focus on Middle School Chemistry
, which is more challenging and seemed to be a better fit for her.
(Currently my plan is to have her complete all the Middle School books in the series – Chemistry, Physics, Biology, Geology and Astronomy – before possibly moving on to Concepts and Challenges in Science sometime before high school.)
So far everyone has been very happy with the switch and learning so much, including myself since I never did study chemistry growing up! 😉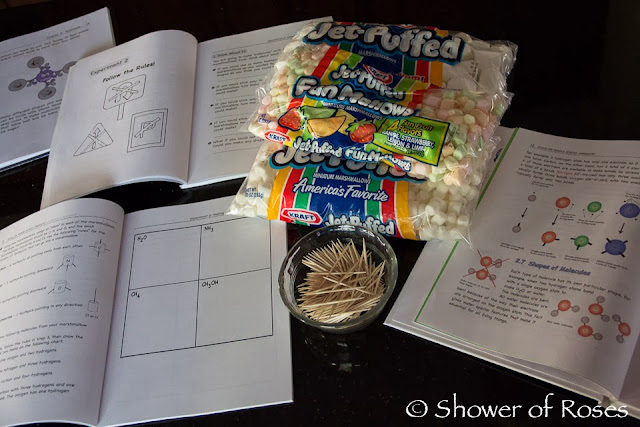 The chemistry books are broken into ten chapters and we have been spending about two weeks or so on each – one week reading and studying the material in the student textbook and the following week working through the activities and experiments in the corresponding
laboratory
workbooks
.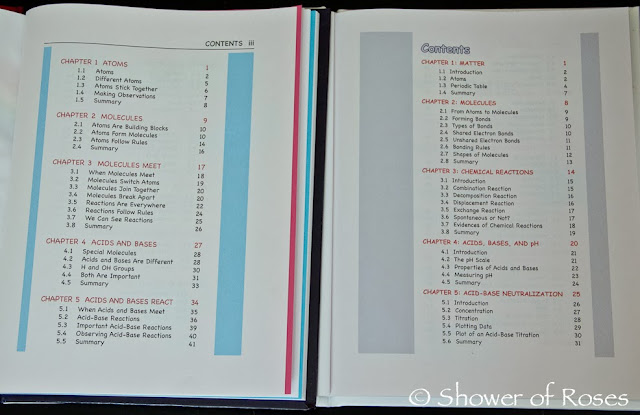 Elementary Book on the Left and Middle School Book on the Right
I love that both levels cover basically the same material in each chapter (the middle school book is just more advanced and goes into further detail) so it is easy for me to combine lessons and work with all the children at the same time.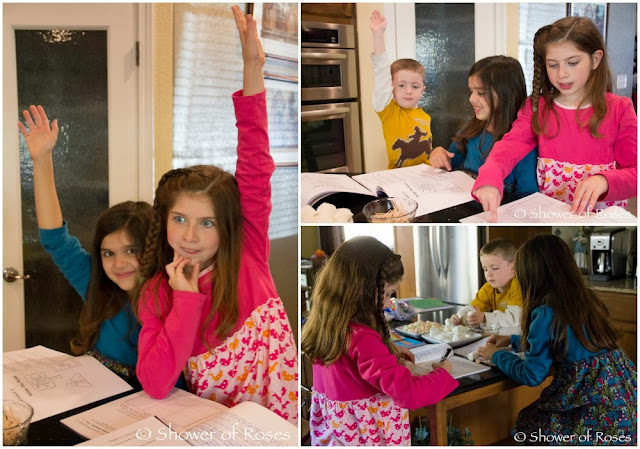 The week before last we completed the experiments for Chapter 2 – which was all about "Molecules" – and the kids were so excited to see that the lab experiments included making molecules with marshmallows!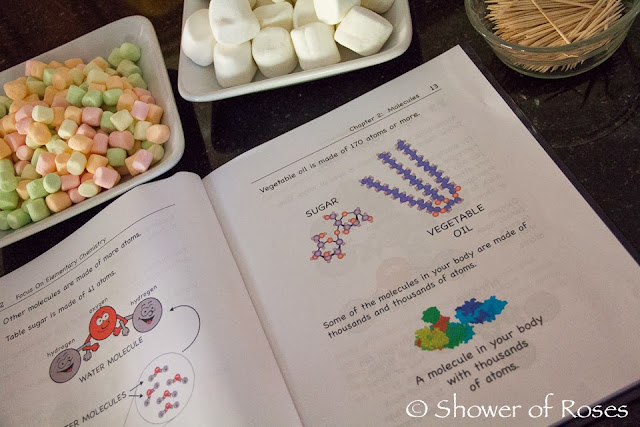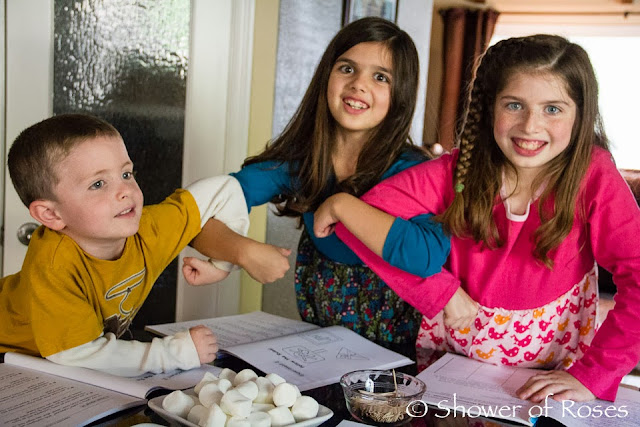 Demonstrating a "water molecule"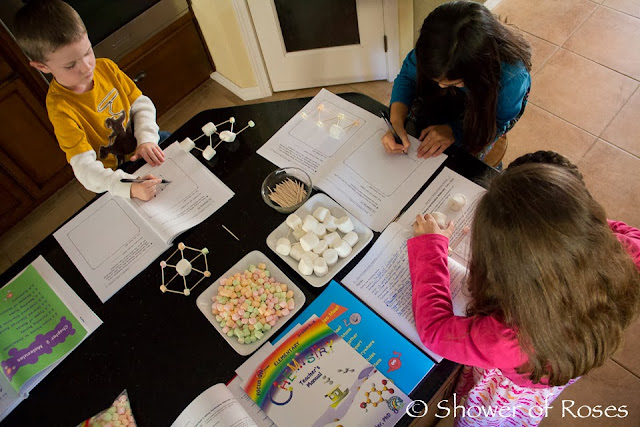 Recording data in their workbooks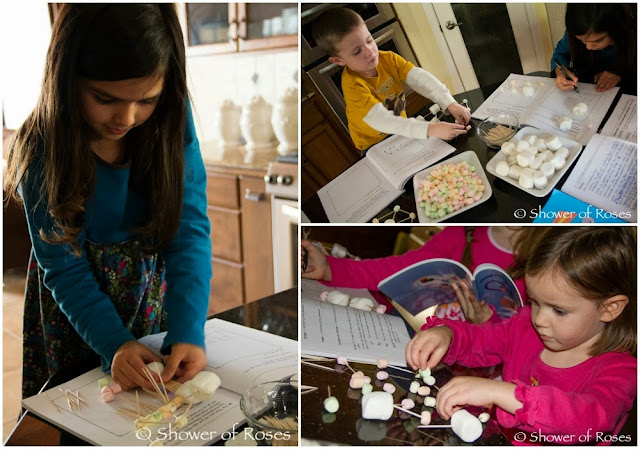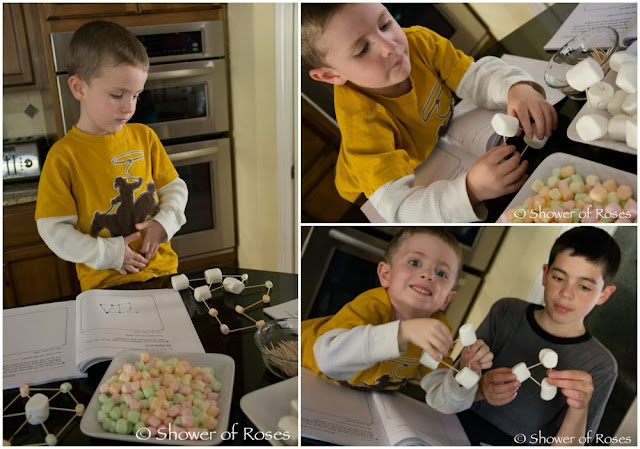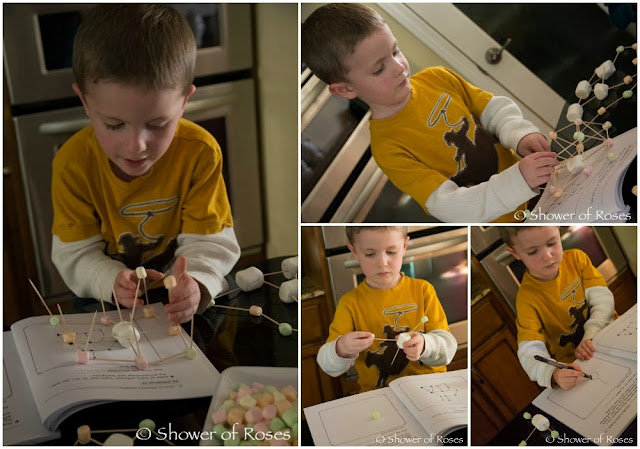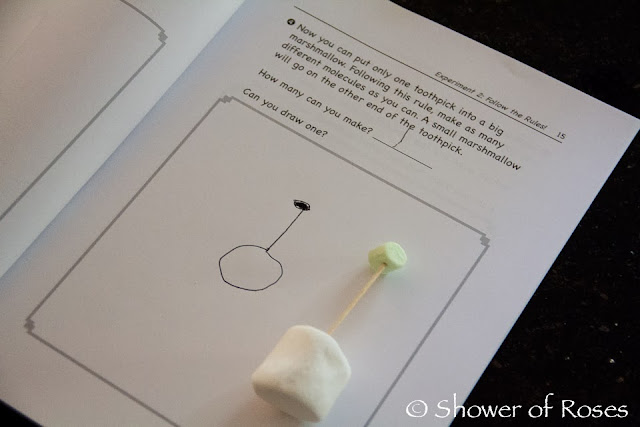 First they got to make whatever creations they wanted, then they had to "follow the rules" to create specific types of molecules.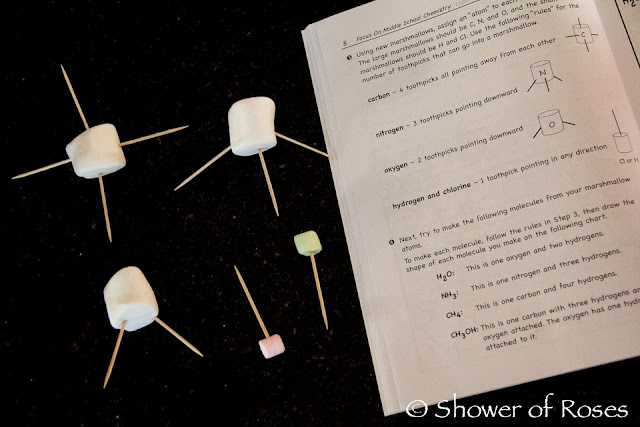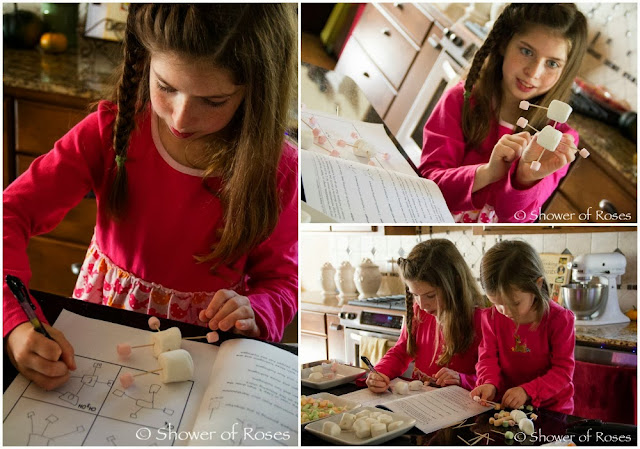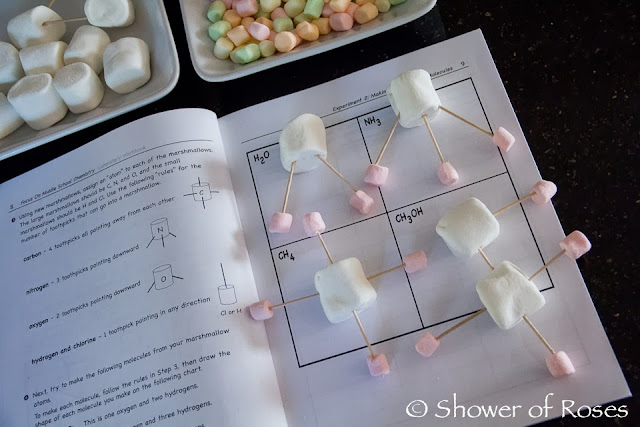 The older boys wanted to know why they don't get to use this awesome science program this year… I'm actually considering switching them next semester, once they complete
Book One of Concepts and Challenges in Science
. We'll see… In the meantime they can't resist participating in all the experiments!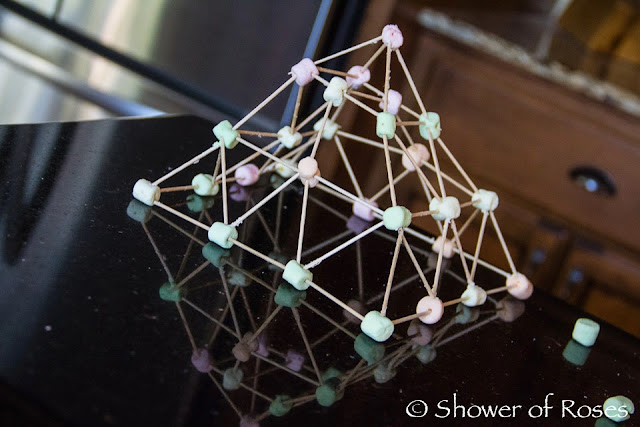 "Mom! I made a square based Pyramid… Can this count as my Ancient History project?!"
I am really looking forward to the kids returning from their trip so we can move on to Chapter 3!