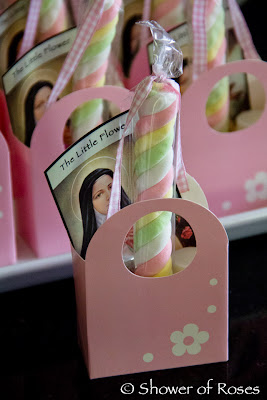 We had such a lovely time at our our annual Mother-Daughter Tea Party yesterday afternoon! I have so many pictures to share that I hardly know where to begin… It is going to be a very busy week, so it may take me a little time to get to it all, but I think I will start with the party favors and then move on to the games before I finish with the pictures from the actual tea.
As always, I created little party favors for the girls. Back in 2009, for our first tea, I gave the girls little St. Therese plaques. The next year I hand-painted little St. Therese dolls for each of the girls. For our 3rd tea I filled white paper "Tea bags" with treats along with Tea Pot Lollipops. And last year I repeated the "Tea Bags" once again along with Pretzel Rods dipped in white chocolate and pink sprinkles.
This year I decided to do create favors similar to the ones I made for the Baby Shower of Roses. I headed to the dollar store to look for favor boxes and after discovering some "marshmallow poles" decided to try and incorporate a "Maypole" theme as well, since we were hoping to have a Maypole activity this year (more on that later).
Originally I planned to make my own chocolates again, but my husband said he'd rather pay for chocolates than wash my candy molds, which I have a habit of leaving in the sink! it was easier to just pick up some at the store. 😉
Favor Supplies:
Pink Favor Boxes with Ribbon (Dollar Store/Baby Shower Section)
Marshmallow Poles (Dollar Store/Candy Section)
Dove Raspberry Chocolates (Pink)
Hershey Nuggets (Silver)
Bubbles (Wedding Supplies)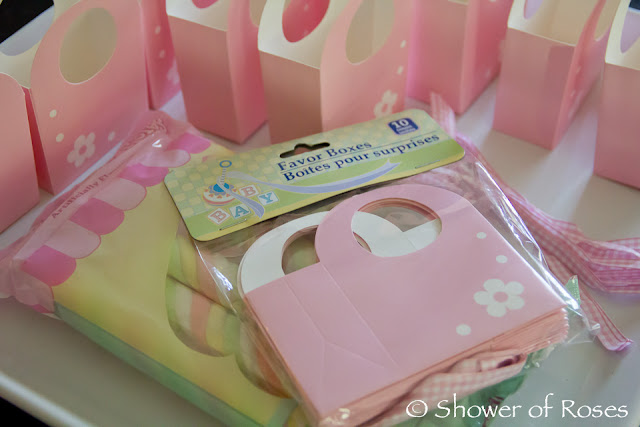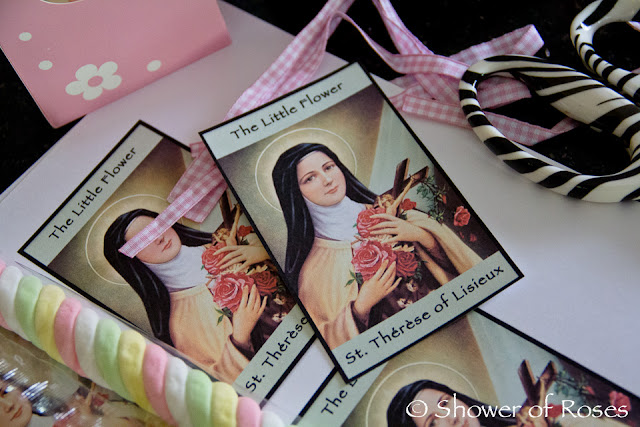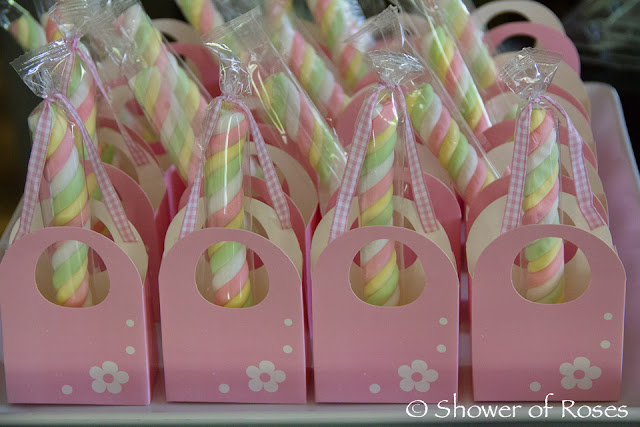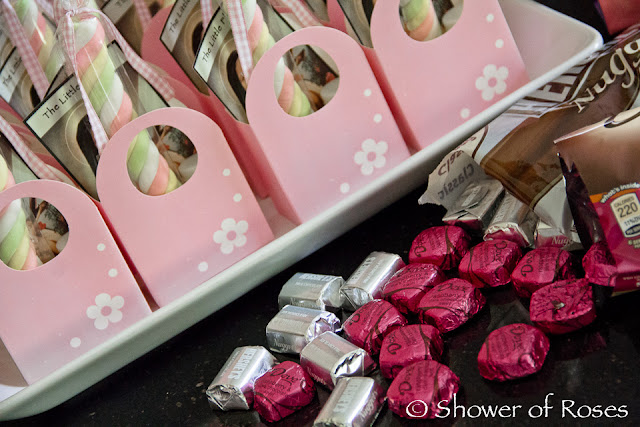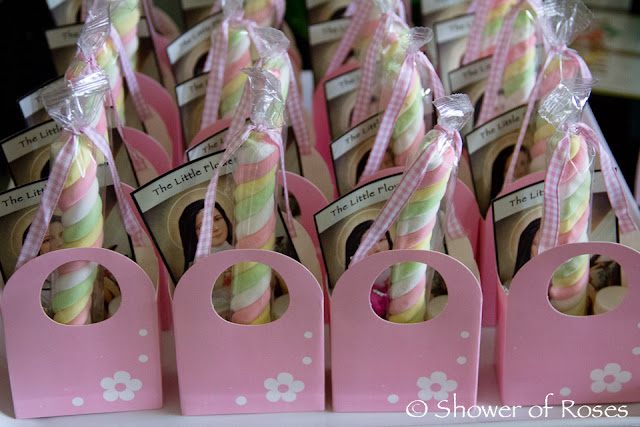 They were very easy to assemble and turned out very cute!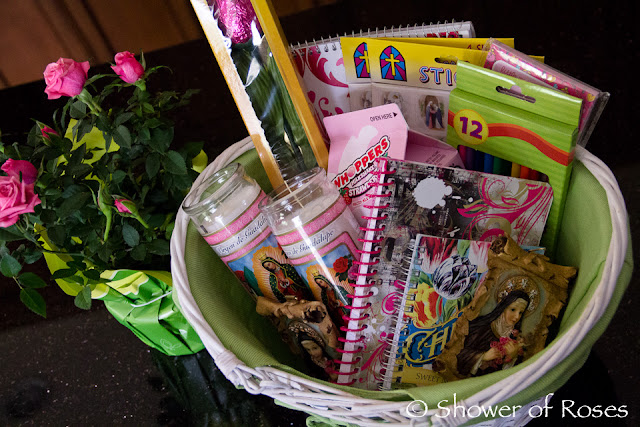 I also filled a basket with
Bingo
prizes…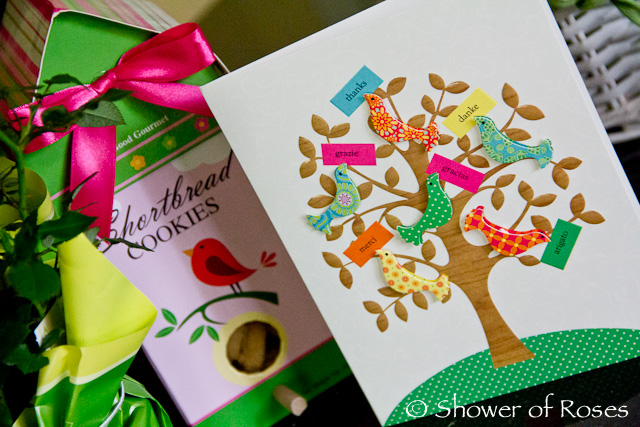 … and picked up a little rose plant and box of cookies as a very small* thank you for our hostess.
*I feel like I can't thank her enough for sharing her home with us and saving me so much work!
Once again I am fighting a cold/cough and I need to get back to my ever growing "to-do" list, but I'll be back with more pictures from our tea party soon!