I keep forgetting to share these pictures from a couple weeks ago! Rascal had so much fun putting together a Metal Earth 3D Laser Cut Model one Sunday afternoon!
The Manuafacture recommends them for ages 14-18, but our 11 (almost 12) year old didn't have any trouble assembling his ship.
We are planning on purchasing a couple more of these little models to include in the older boys Christmas stockings…
Perhaps the Wright Brothers Airplane, the P-51 Mustang, or the Sherman Tank?
The Neuschwanstein Castle looks really neat too… I really wish they had the Vatican or some Catholic Cathedrals! 🙂
There are so many great options… which to choose? If anyone has built these before I'd love to hear your favorites!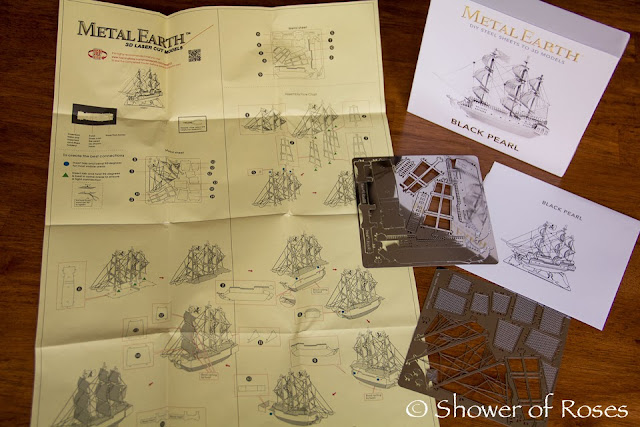 Didn't it turn out neat?!
Our boys first saw these at a local specialty toy store with their Dad one Friday after Mass,