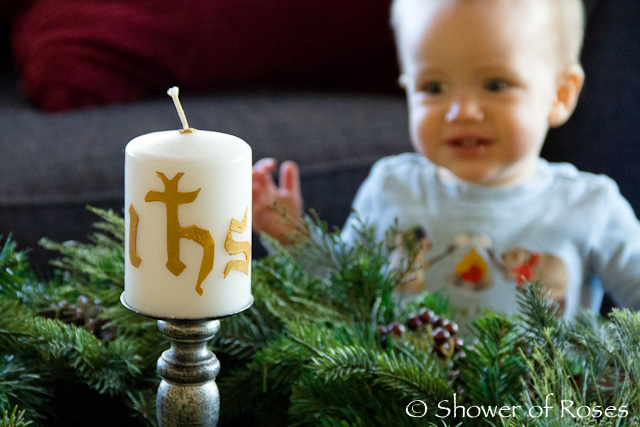 Smiling at Baby Jesus, Who is on the other side of this year's Christ Candle
I just love it when our little Bud says "Giggle, Giggle, Giggle." I've been trying to capture it on video, with only a little luck, and had to share a few of tonight's videos with you all… Just so you can have a little peek at our cute little man's personality!
And while I am at it, here are a couple more of his "Superman Crawl" that I videoed on November 14th.
I promise I will eventually share pictures from Christmas Day. I just haven't had a chance (or rather the motivation) to sort through all of them yet and try to choose favorites! 🙂 Last year it took me until January 11th… In the meantime I hope you are all still celebrating and enjoying Christmastide!