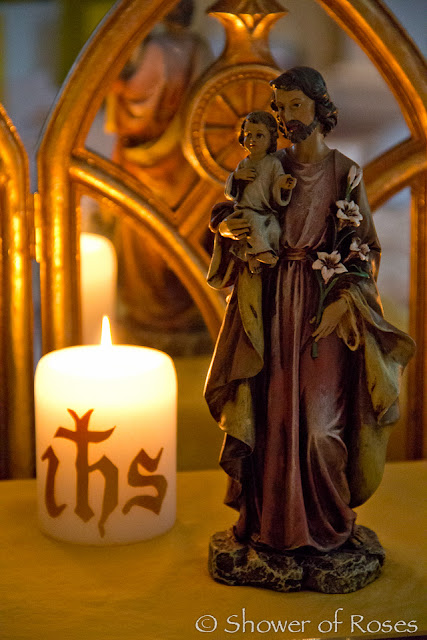 The St. Joseph Altar is an old tradition from Sicily. You can click here to read an explanation of how the tradition started. There are three tiers to the altar, representing the Trinity and the three members of the Holy Family; Jesus, Mary, and Joseph. Usually a statue or picture of St. Joseph is placed on the top tier. Like last year, we didn't include all of the Foods for St. Joseph's Altar on our own family altar, but here are a few pictures from our celebration today.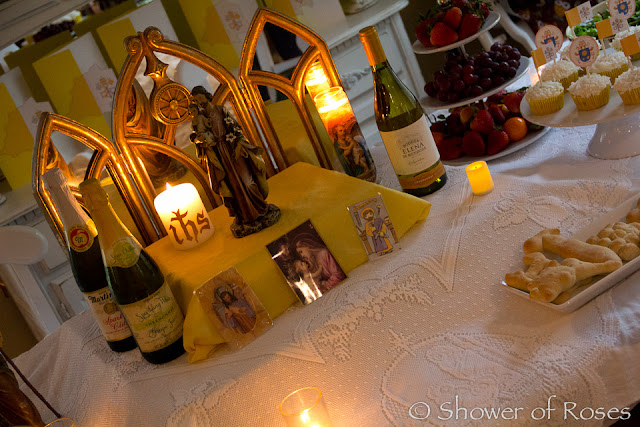 Since today was the Installation of Pope Francis we decorated the table in White and Yellow! The girls pulled out a
yellow play silk
to cover the top tier of our altar and I pulled out our
Silent Night Lace Tablecloth
to place in the center, with the image of the Holy Family.
This is a reminder of the vineyards and orchards of Sicily.
Sparkling Ciders for the Children and some imported wine from Argentina for my husband!
(The fruit is pictured below.)
.: Symbolic Fig Filled Pastries :.
Usually these shaped Pastries are inedible and symbolize the monstrance, chalice, cross, dove, lambs, fish, bible, hearts, etc.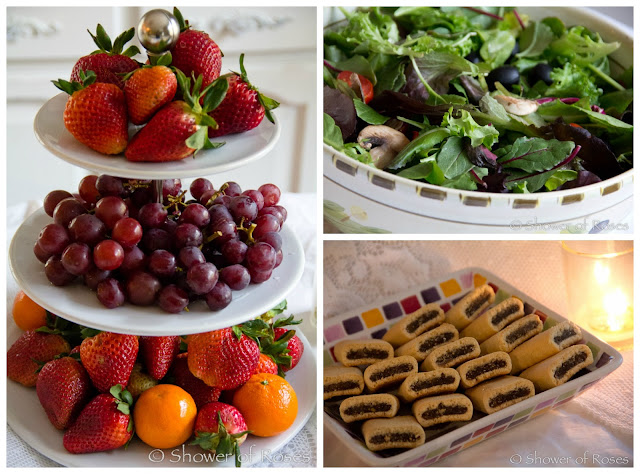 .: Traditional Breads in Symbolic Shapes :.
The breads found on the St. Joseph altar are usually shaped as all sorts of symbols. The Lily, Ladder, Hammer, Nail, Saw, Sandals, Cane or Staff, are all symbols for St. Joseph. Other symbols include the cross, palm, grapes, wreaths, and twists for Our Lord.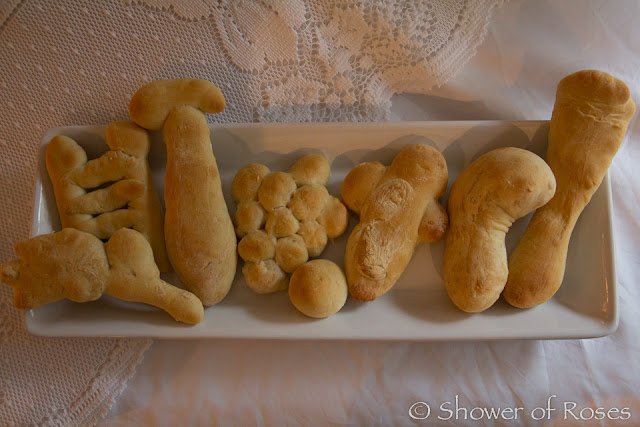 This year the children made (from left to right) a lily, ladder, hammer, grapes, rock, cross, staff and nail.
.: Mudica (Breadcrumbs) with Pasta and Fish :.
Breadcrumbs represent St. Joseph the Carpenter's sawdust and are served over pasta.
The twelve fish represent the twelve apostles or the miracle of loaves and fishes.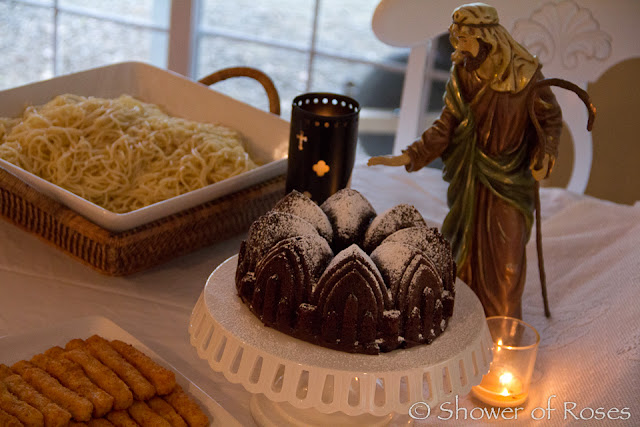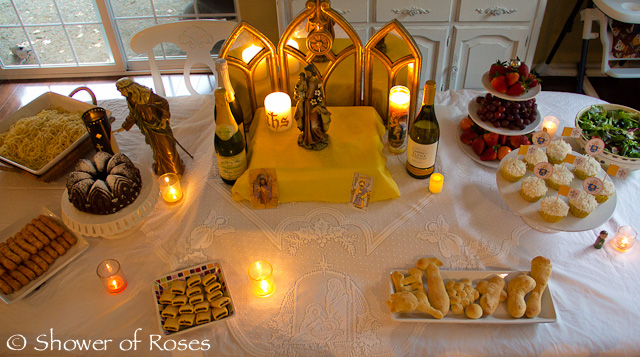 .: Traditional Italian Treats :.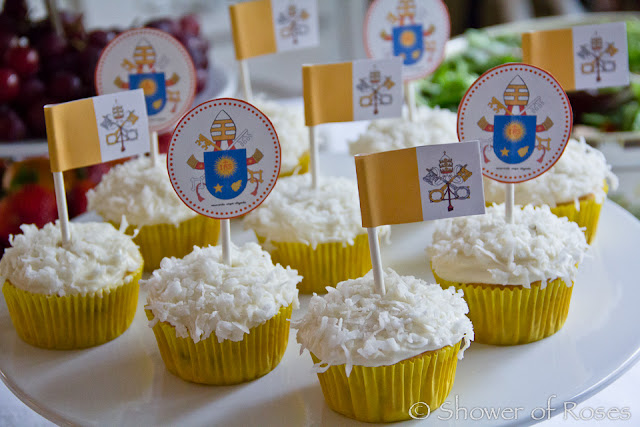 We kept the treats to somewhat of a minimum this year, since quite a few of the children are still fighting a cough. I did make a
Cathedral Cake
(as a reminder of St. Joseph being the Patron of the Universal Church) and a batch of
Italian Cream Cupcakes
! I decorated one cupcake each and then sent a couple plates to my parents home for my mom and dad and some of my siblings… It's a good thing too, since I don't think I'd have been able to eat just one otherwise. They were SO good!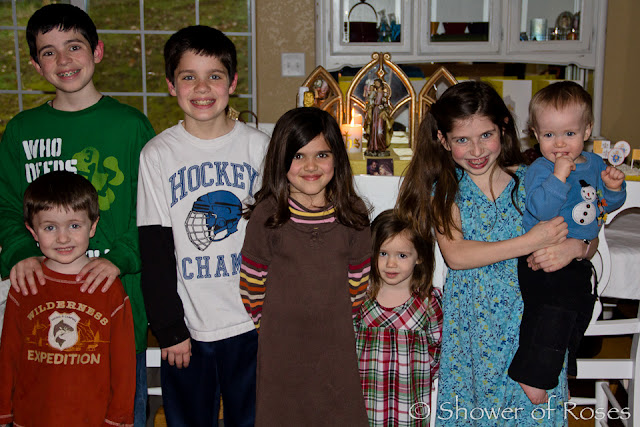 A Parent's Prayer to St. Joseph
O glorious St. Joseph, to you God committed the care of His only begotten Son amid the many dangers of this world. We come to you and ask you to take under your special protection the children God has given us. Through holy baptism they became children of God and members of His holy Church. We consecrate them to you today, that through this consecration they may become your foster children. Guard them, guide their steps in life, form their hearts after the hearts of Jesus and Mary.

St. Joseph, who felt the tribulation and worry of a parent when the child Jesus was lost, protect our dear children for time and eternity. May you be their father and counsellor. Let them, like Jesus, grow in age as well as in wisdom and grace before God and men. Preserve them from the corruption of his world, and give us the grace one day to be united with them in Heaven forever. Amen.