… on the feast of All Souls!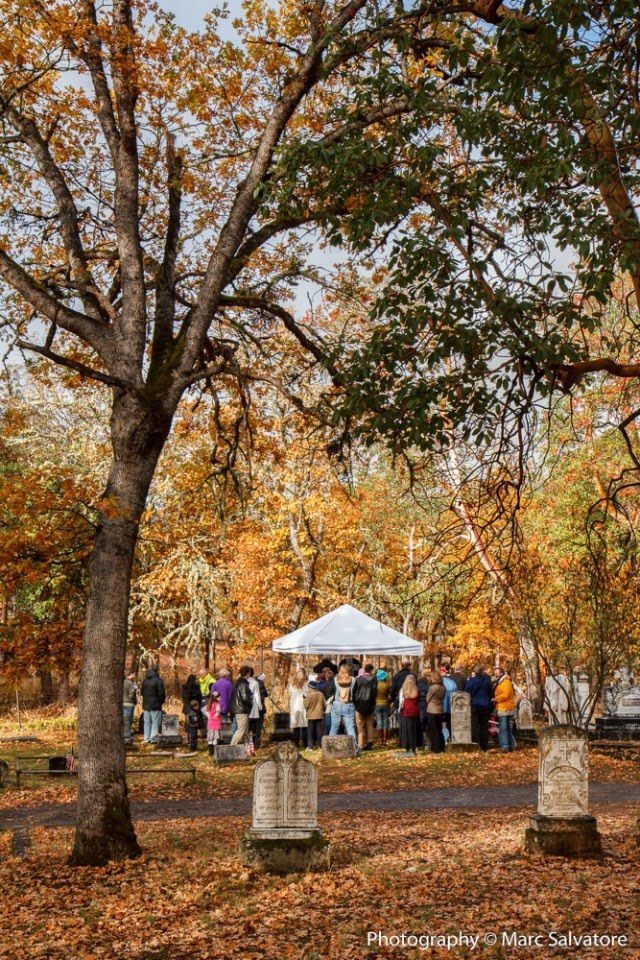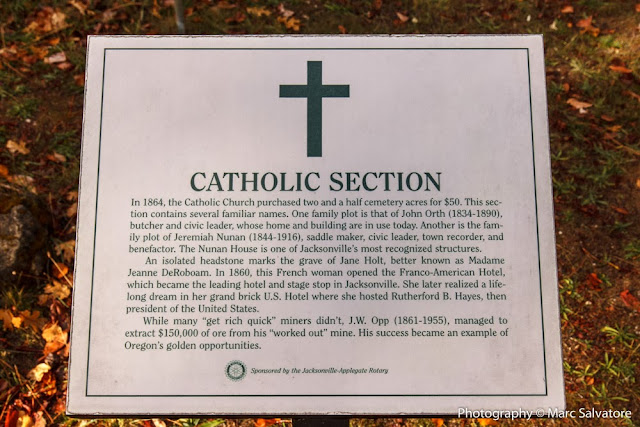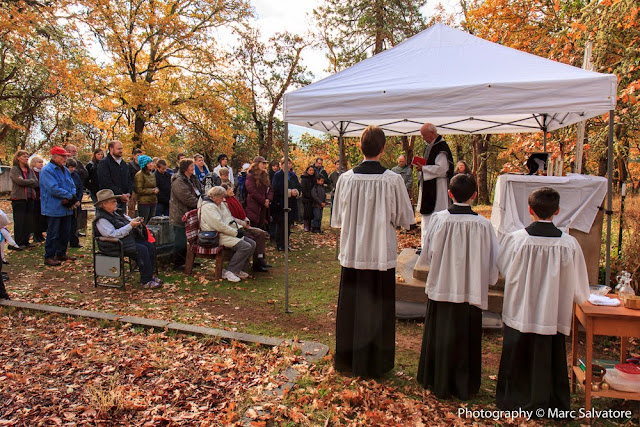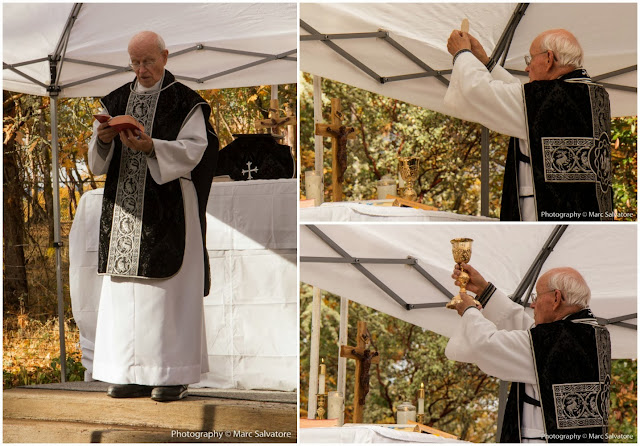 Due to the cold and rain I ended up staying home with the two youngest, while the rest of the family attended the Mass this year. We were so happy that the rain stopped long enough for the Mass to be held at the cemetery as usual, instead of being moved to the chapel.
Eternal Father, I offer Thee the Most Precious Blood of Thy Divine Son, Jesus, in union with the Masses said throughout the world today, for all the Holy Souls in Purgatory, for sinners everywhere, for sinners in the universal church, those in my own home and within my family. Amen.