I was so happy that it stopped raining long enough to have our annual Easter Sunday Egg Hunt outside, especially since next year the big boys are going to help hide eggs instead of hunting for them…
How are they growing up so quickly?! I want them to slow down… I'm not ready for teenagers yet!!!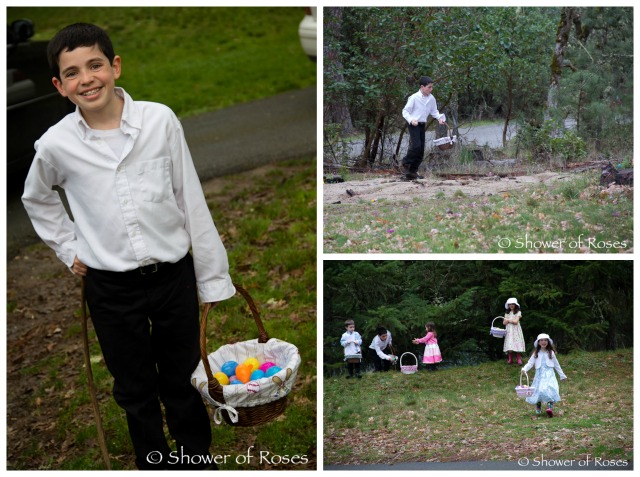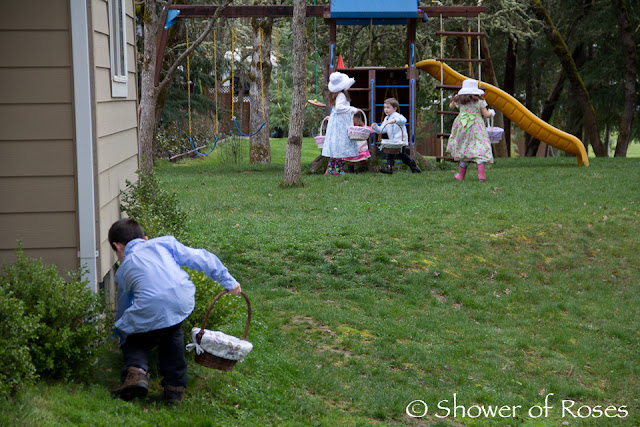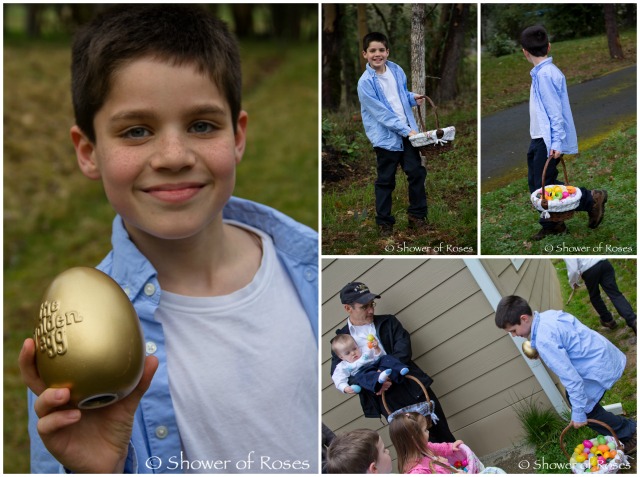 The girls, however, are very excited that they'll have an better chance of finding the "golden egg" next year, without the big boys to compete with! And the boys are excited to help hide it for a change!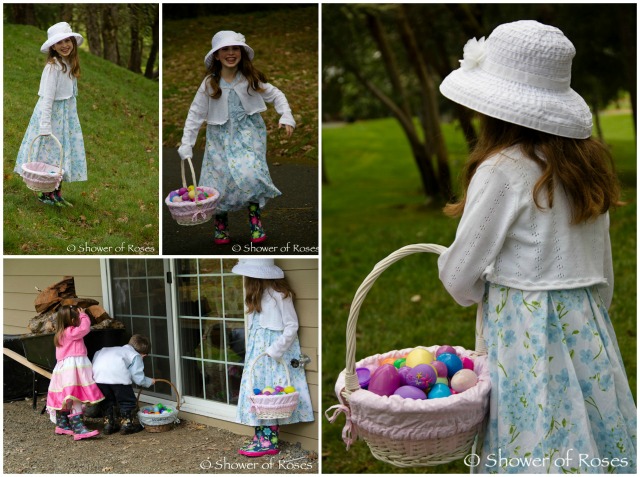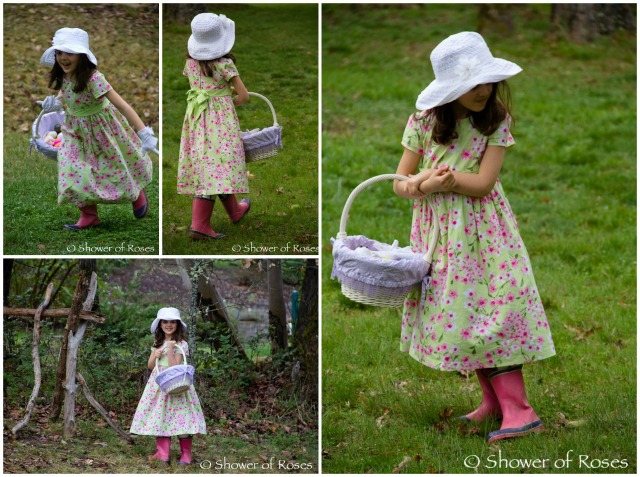 I'm not complaining about the rainy weather, too much… Out here you often hear the phrase "If you don't like the weather, just wait an hour." I know some of you still have freezing temperatures and snow. I definitely prefer rain-boots over snow-boots in March and April!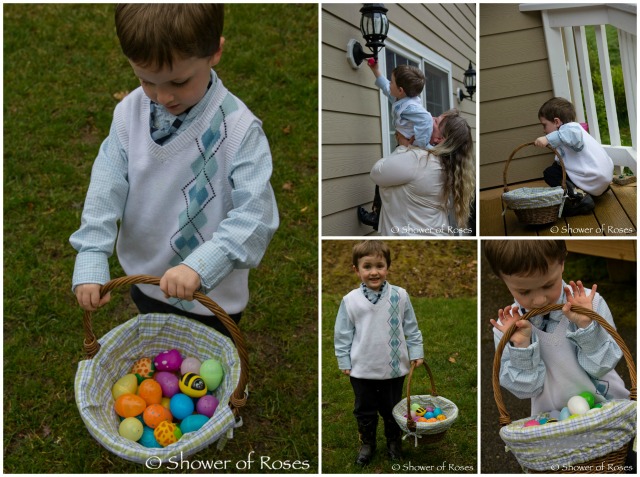 Snuggles and Rose enjoyed the Easter Egg Hunt as much as ever!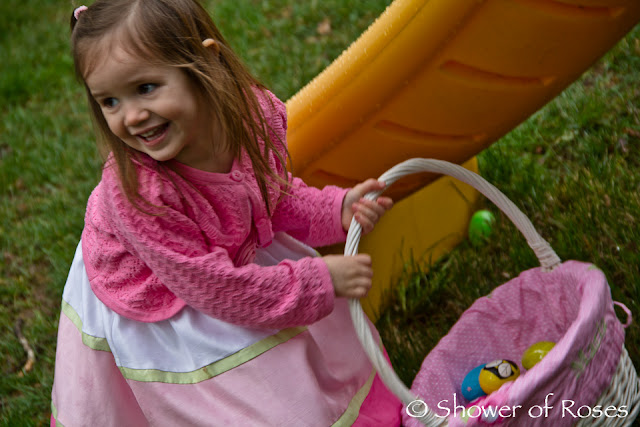 We never know what to expect from this little one… She can be as sweet as can be, but also has a temper to match! I've never had a child throw temper tantrums like she can, just like the dear saint she is named after. Wow! Anyways, after an intense and emotional Holy Week, she was in such a fun and happy mood on Sunday.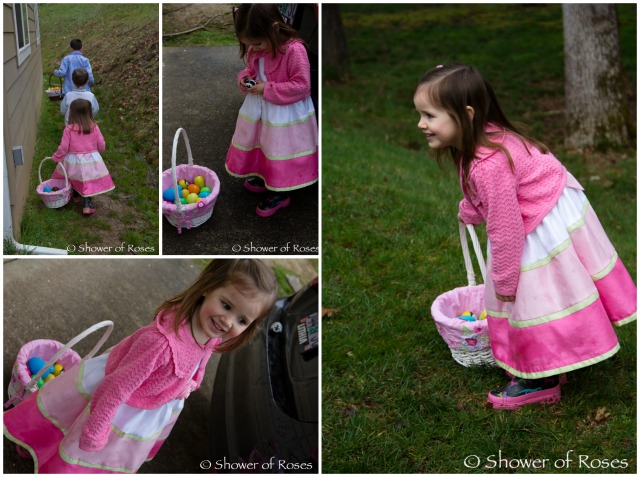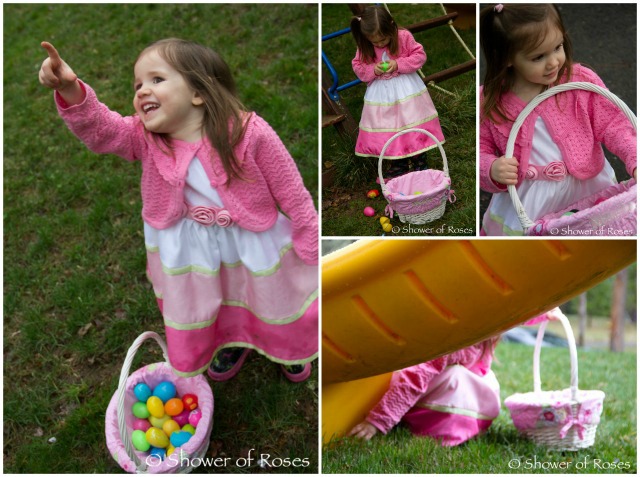 Bud still wasn't feeling better, but he enjoyed playing with a few plastic eggs during the hunt.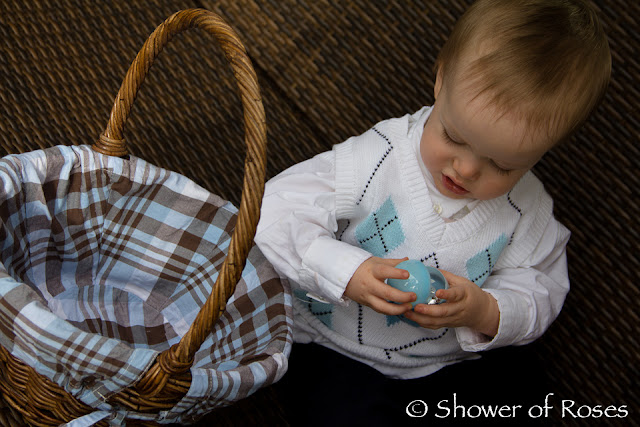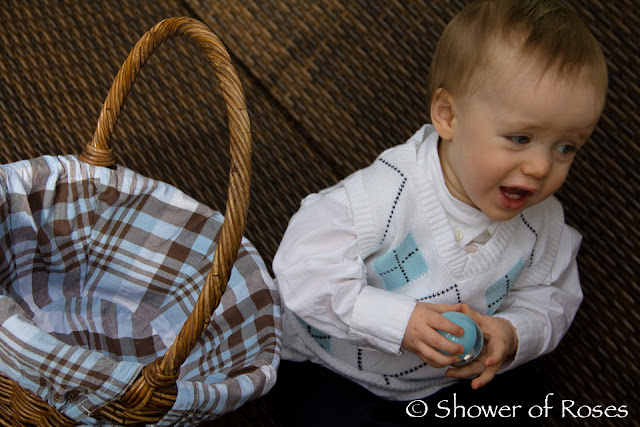 "Daaaaaaaaaaaa!!!!! Daaaaaaaaaaaaaa!"
He had seen his Daddy walk by and wanted to let him know that he opened his egg!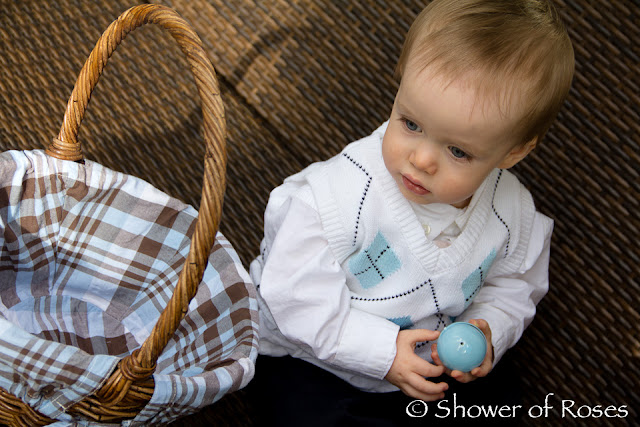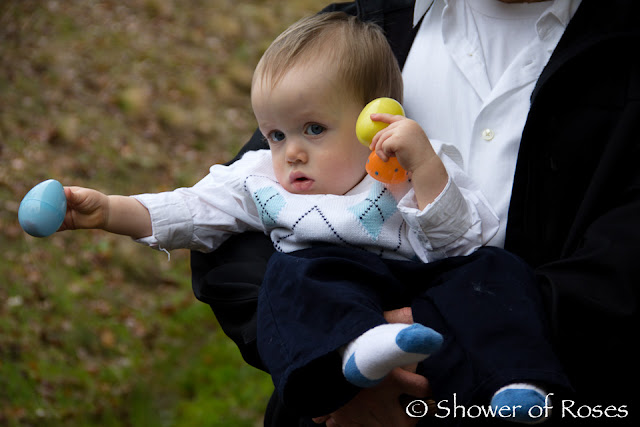 The kids loved that their little cousin joined us again this year,
and wish that their 10 other cousins didn't live so very far away!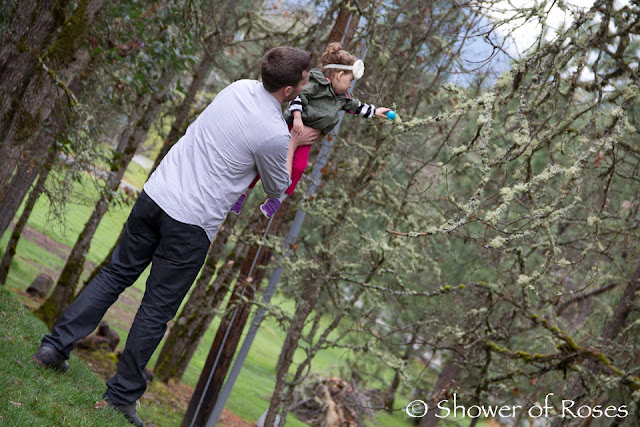 Happy Easter Wednesday!