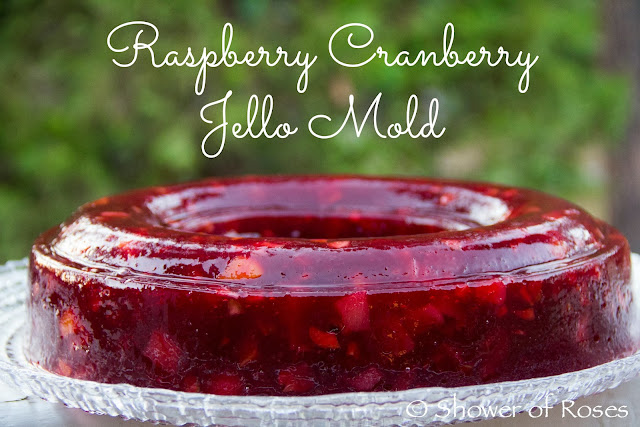 One of my favorite Thanksgiving side dishes, in addition to the
Praline Pecan Yams
, is our Raspberry Cranberry Jello Mold… It also is perfect for Christmas and New Year's as well! Here is the recipe:
Raspberry Cranberry Jello Mold
2 cans jellied cranberry sauce
3 1/2 cups water, divided
2 (6 oz) packages raspberry gelatin
2 cans fruit cocktail, drained
1 1/2 cups chopped celery
1-12 cup or 2-6 cup molds
Bring cranberry sauce and 1 1/2 cups water to a boil in a large saucepan over medium-high heat, stirring often until sauce melts completely. Remove from heat.
Stir in gelatin until completely dissolved. Stir in remaining 1 3/4 cups water.
Refrigerate until gelatin thickens to consistency of egg whites.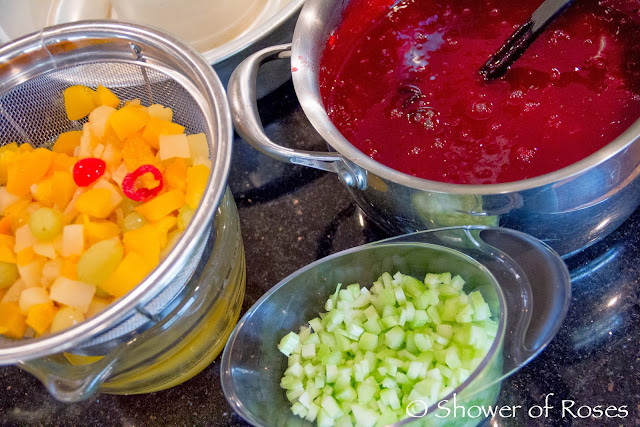 Stir in fruit cocktail and celery. Ladle into molds. Cover and refrigerate until set. At least 8 hours or up to 5 days.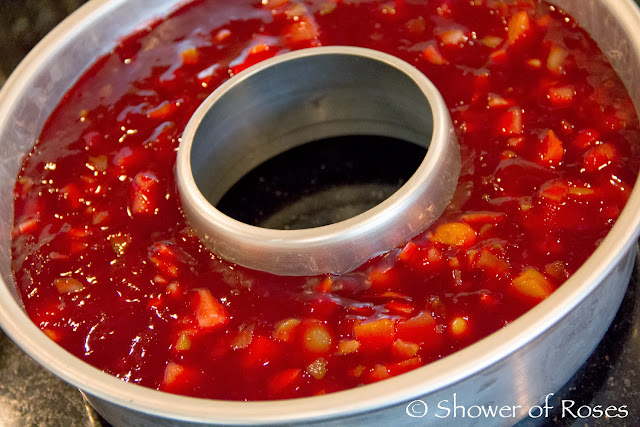 To un-mold: Dip mold into warm water. Invert in serving plate shaking gently back and forth to release gelatin. (Repeat if necessary.) Refrigerate if not serving soon.