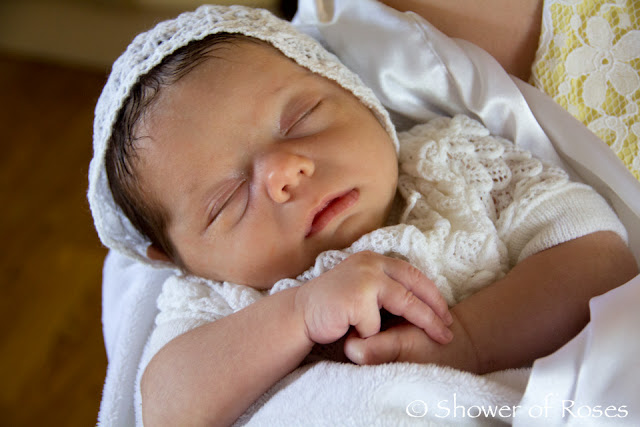 Our beautiful new goddaughter on her Baptismal Day – August 17, 2013
Loving God, Creator of all good things,
Thank you for the gift of life given to our goddaughter.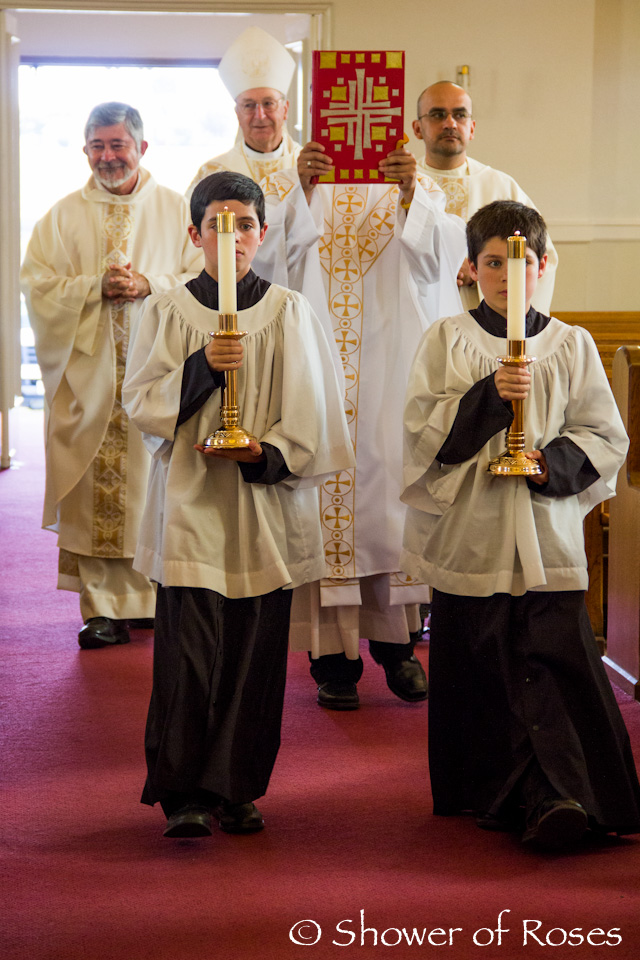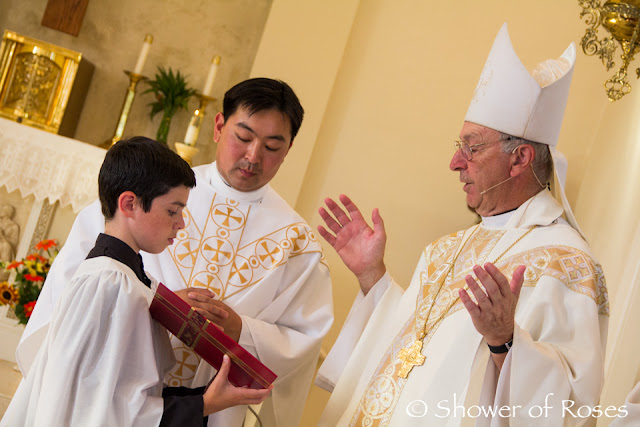 What a privilege it was for us to stand as witnesses for the Church
when our goddaughter was washed in baptismal waters.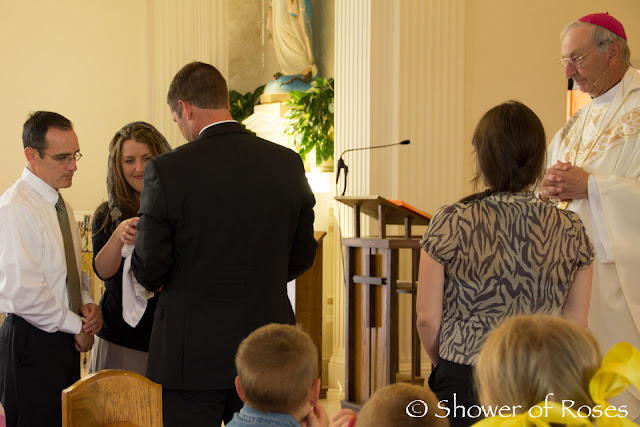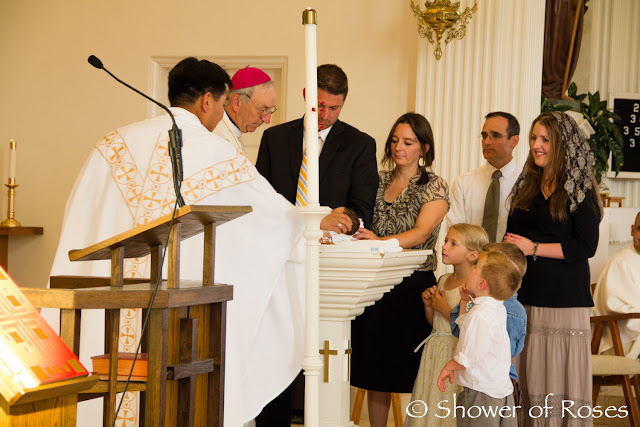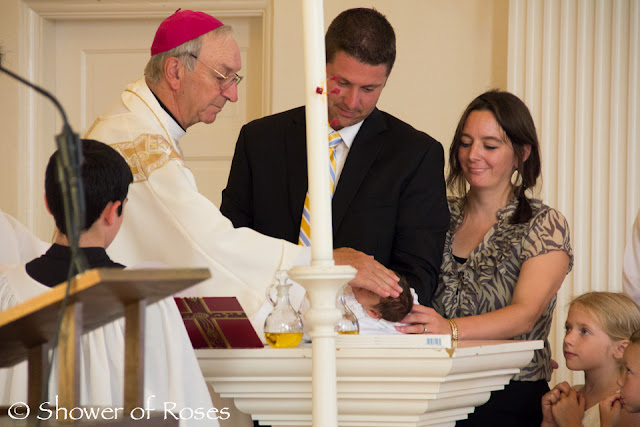 Lord, help us to be faithful to you all the days of our lives.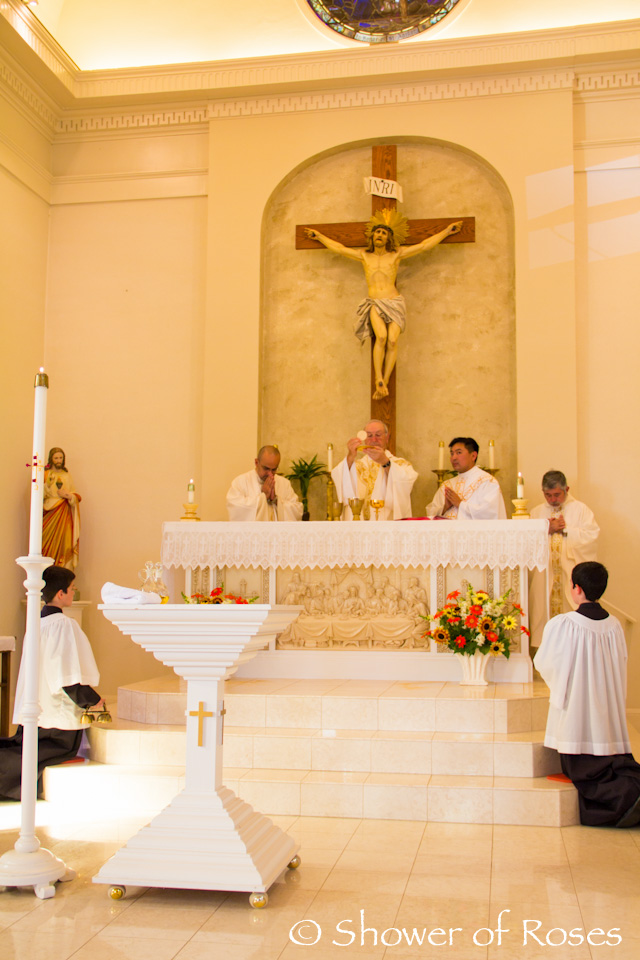 Our older boys were honored to serve at the altar for the Baptismal Mass, which was also a 10th Anniversary/Renewal of Vows Mass for our dear friends. We had missed their actual wedding 10 years ago since I was on bedrest with our oldest daughter.
As our goddaughter grows in age and faith,
enable us to be a good example for her
of how to live as a follower of Jesus.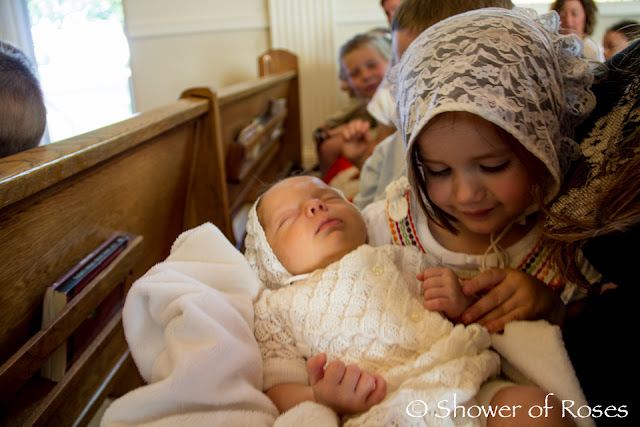 Rose loves her godparent's new baby, her brand new godsister!
Through our love and concern, in moments of joy and sorrow,
allow us to reveal your loving face, O God.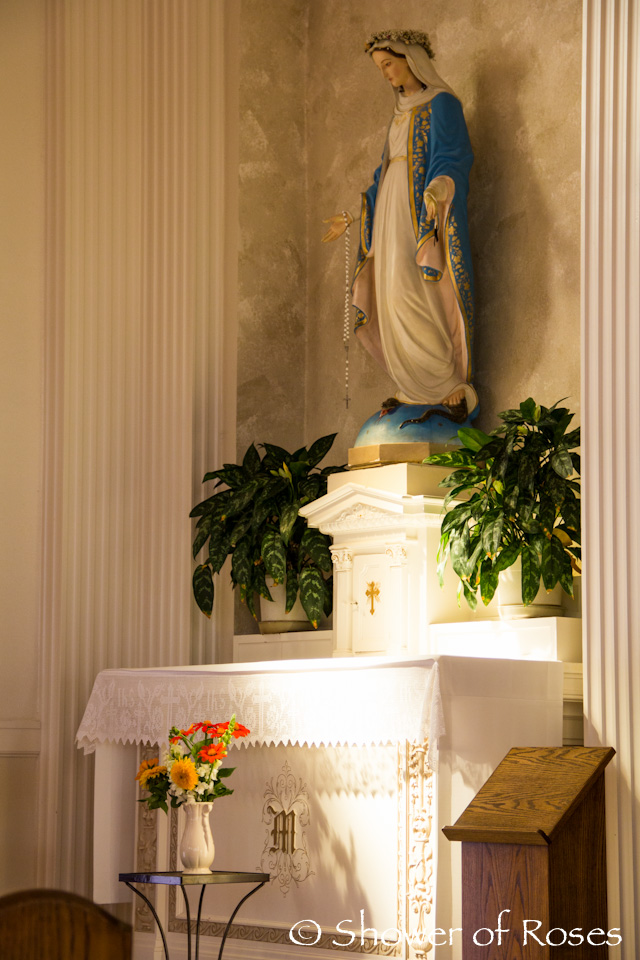 We pray this through Christ our Lord. Amen.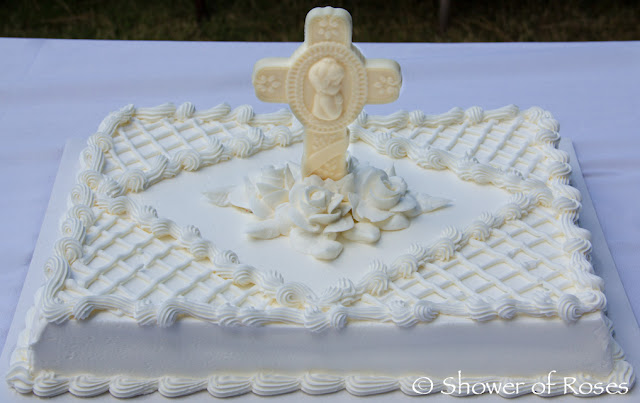 I ended up helping with all the food for the party and was so pleased that their Costco had a beautiful white cake on Saturday morning. I had also happened to pack along a candy cross "just in case" to use as a cake topper. Perfect!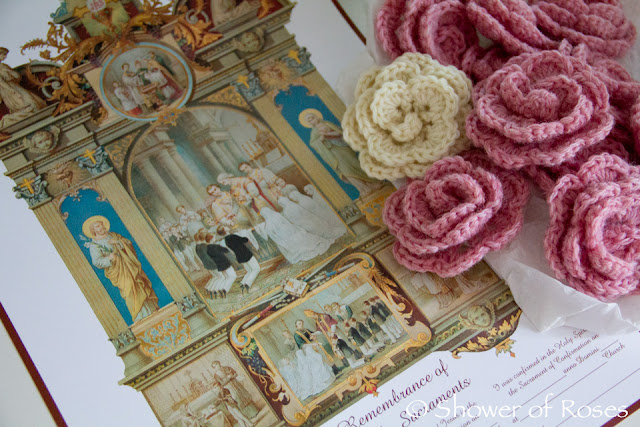 I ran out of time before our trip to order a Baptismal Blanket, which ended up being just fine since another blanket (the one used for her five older siblings) was going to be used anyways. Instead we gave our goddaughter a Sacramental Certificate and Pink Rosary Roses as a little baptismal gift.
Deo Gratias!