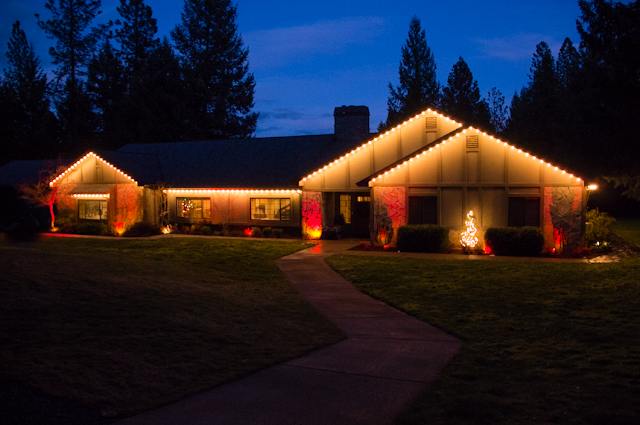 A few of my siblings (JoAnn, Kevin, and David) have arrived home from college for their Christmas break! Last night my parents invited us over, along with my brother Brian and his family, my brother Scott, and Aunt Bridget and Uncle Shawn, for a spaghetti dinner and "White Elephant" gift exchange. It was such a fun night!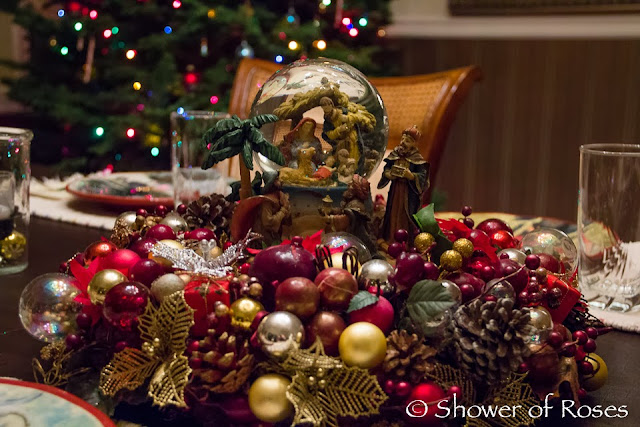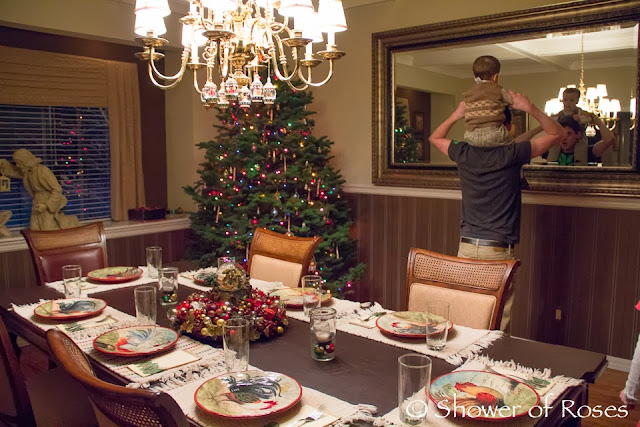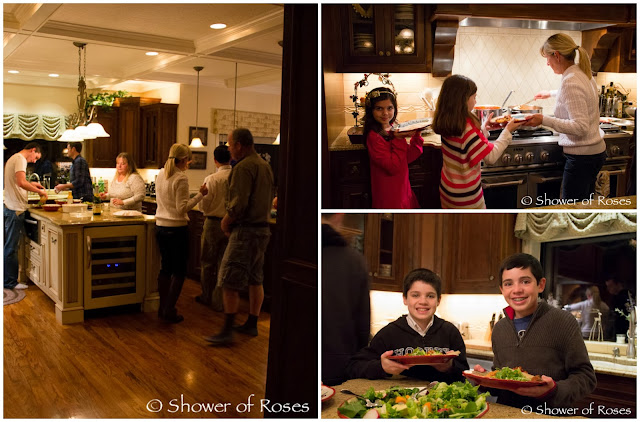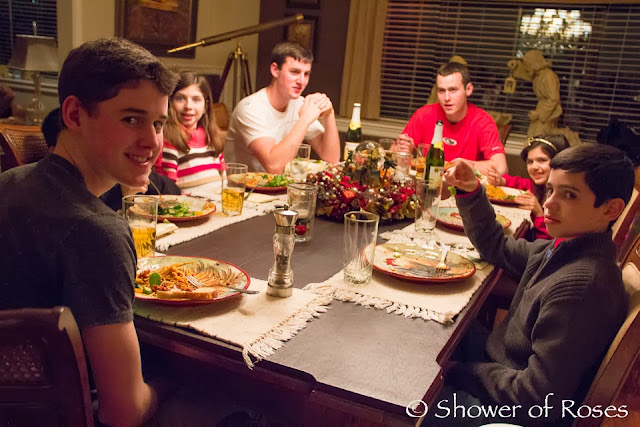 After dinner it was time for the gift exchange!
(That is, after those younger brothers of mine nearly gave me a heart attack when Kevin said he wanted to show me something in the trunk of his car, and then a black gorilla – aka: Brian, my 27 year old married brother, wearing an awful mask – growled and jumped out at me… Some things never change!
Of course, David caught my scream on video. Nice.)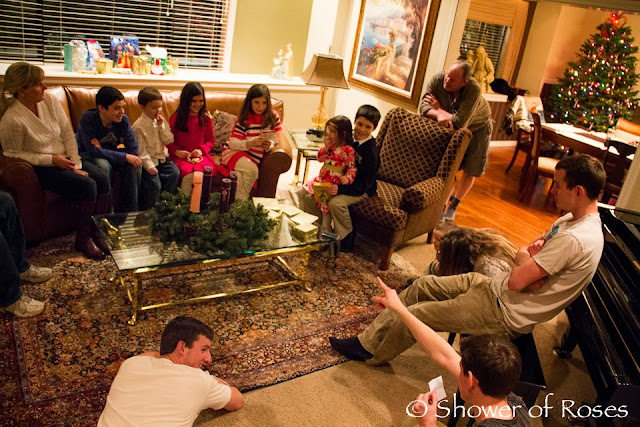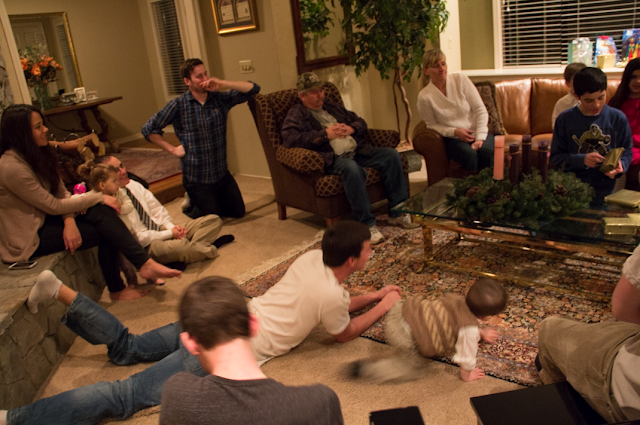 We had two exchanges, one for the grandchildren, and one for all the adults (plus David… He may be in college, but he's still only 17, at least until next month!). We started with the gift exchange for the children. Uncle David drew names to see who would choose a gift first. As each person's name was called they had the option of choosing an unwrapped gift from the pile, or "stealing" one of the gifts that had already been opened.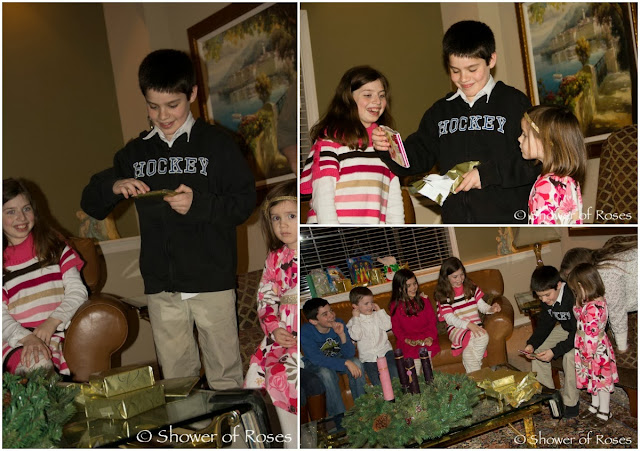 I think my favorite part was watching Rascal unwrap an American Girl craft…
and Captain unwrap a That's not my dolly… board book!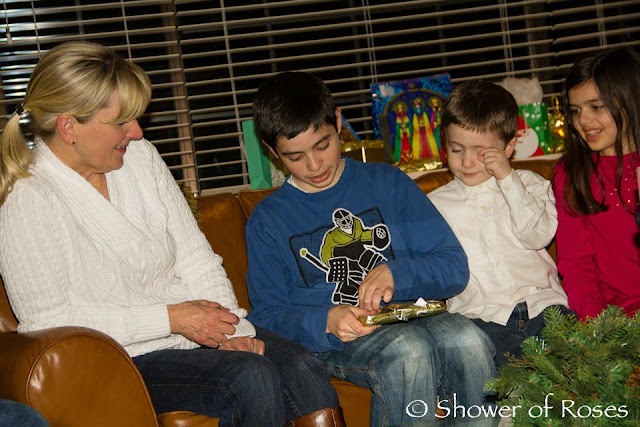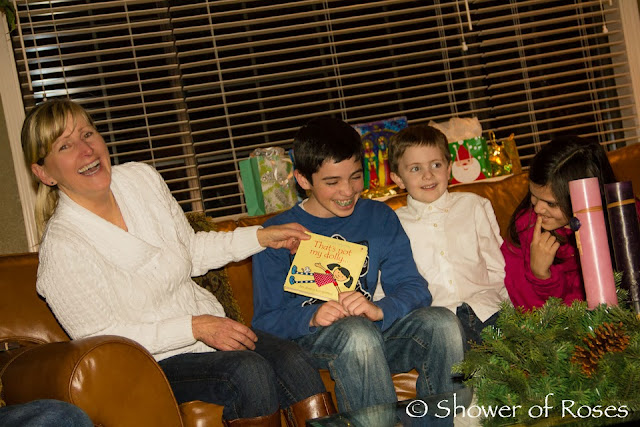 The girls were more than happy to steal swap gifts with the boys!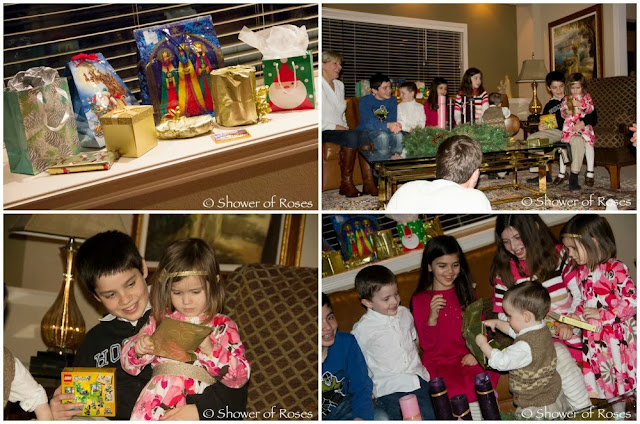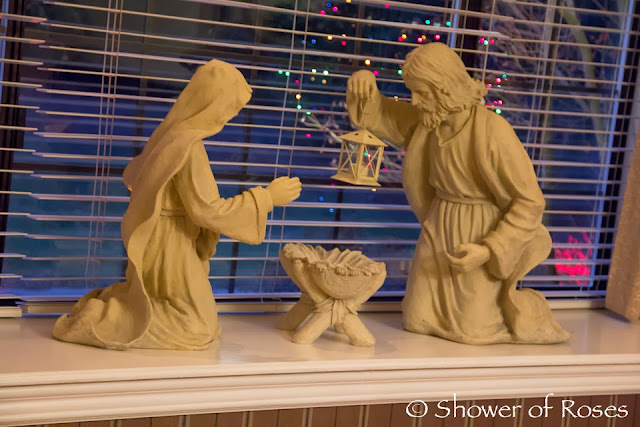 Everyone will be coming over to our home tomorrow night, so I had better get back to decorating and preparing!